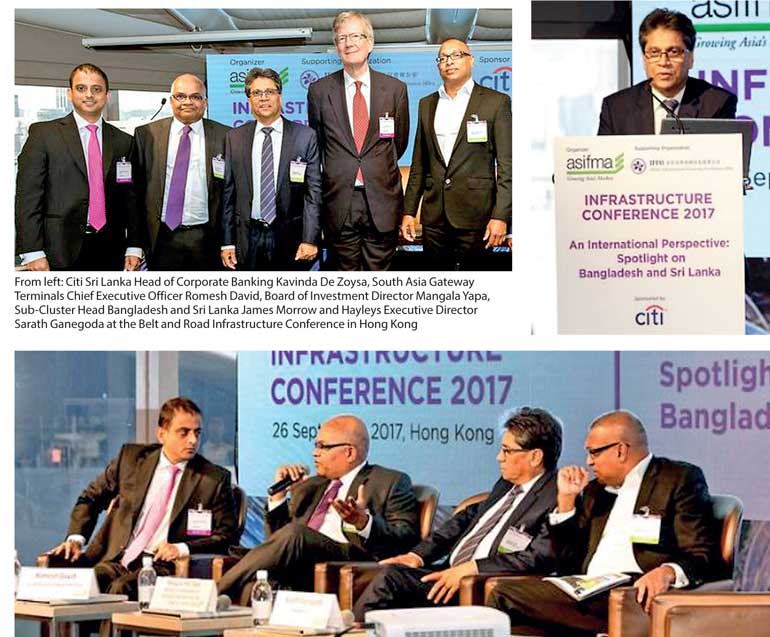 Citi Bangladesh and Sri Lanka participated in the Belt and Road Infrastructure Conference recently with over 200 key stakeholders across Asia.

The initiative was organised in collaboration with the Asia Securities Industry & Financial Markets Association (ASIFMA) and the Infrastructure Financing Facilitation Office (IFFO) of the Hong Kong Monetary Authority (HKMA). Citi was a key sponsor of the event.

The conference focused on the infrastructure and financing requirements of the Belt and Road.

During the conference, Citi presented country overviews and underlined the opportunities for countries such as Bangladesh and Sri Lanka to benefit from the Belt and Road and the bank's ability to serve clients in 58 of the 65 Belt and Road markets.

James Morrow, Sub-Cluster Head for Citi Bangladesh and Sri Lanka, who attended the event emphasised that Citi is ideally positioned to be the partner of choice for its clients with unparalleled in country capabilities, local expertise and an unrivalled global network across the Belt and Road.

Citi's capabilities across the Belt and Road include areas such as corporate and investment banking, treasury and trade solutions, lending, capital markets and fixed income currency and commodity solutions.