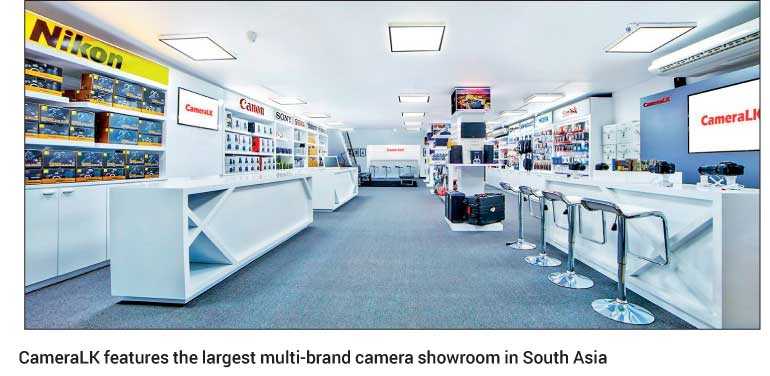 CameraLK, the pioneer in retailing photographic and digital equipment, has flourished over the past few years to become the largest multi-brand camera showroom in South Asia. Founded in 2011 by Anushka Gunasinghe, the company has expanded its wings and established five showrooms in Kandy and Colombo,with a staff capacity of 63 employees at present. Apart from dealing in cameras, camera equipment, and comprehensive after-sales services, CameraLK has recently launched a photography academy, and annually conducts free workshops throughout the island. Gunasinghe, the founder and Managing Director of CameraLK, who hails from a photography background, has indeed been the resilient force behind the company's success, and also holds the record as the youngest Sony distributor competing in the market.

Gunasinghe initially set up a small business by selling cameras through pre-orders. He utilized social media and online marketing platforms to promote his business, and was able to break the monopoly market which prevailed at the time, by creating an online base where he engaged in sales activities. The period from 2011 to 2015 was a highly fruitful period for Anushka and his company, with the gradual rise of the economy and increase in travelling leisure activities. After the war ended, there was a sudden flourish in the tourism industry, which also proved influential for the photography industry. Many people shifted from mobile phones to cameras as they took up photography as a hobby, and CameraLK recorded a mammoth 100% sales during the period. After being made a tax-free commodity in 2011, the prices of cameras dropped, and CameraLK was the first to amend prices and sell cameras below the market rate, which was another step towards recording high sales.

Targeting amateur photographers, the company provided free training programs for those who purchased new cameras, and went on to conduct free workshops throughout the island, focusing on separate categories such as wedding photography, street photography, wildlife photography, and so on, to suit various fan bases. Moreover, the introduction of the backup warranty plan for customers who bring their cameras for repairs was a huge plus point for customers, who otherwise had to wait for two or three months for their cameras to go through repairs from Singapore. Sharing his thoughts, Gunasinghe commented, "I am delighted with what we have achieved over the past few years, and when I look back at the past where I started this as a pre-order business, I am thoroughly pleased to see CameraLK at its peak. Moreover, we have been instrumental in sharing our knowledge, by annually conducting around 25 workshops throughout the country, and the CameraLK Academy produces over 600 professional photographers each year.''

In 2011, CameraLK was appointed as the authorized distributor to Sony and by then, the company was able to capture 65-70% of the total market share. In 2014, CameraLK Photography Academy was launched,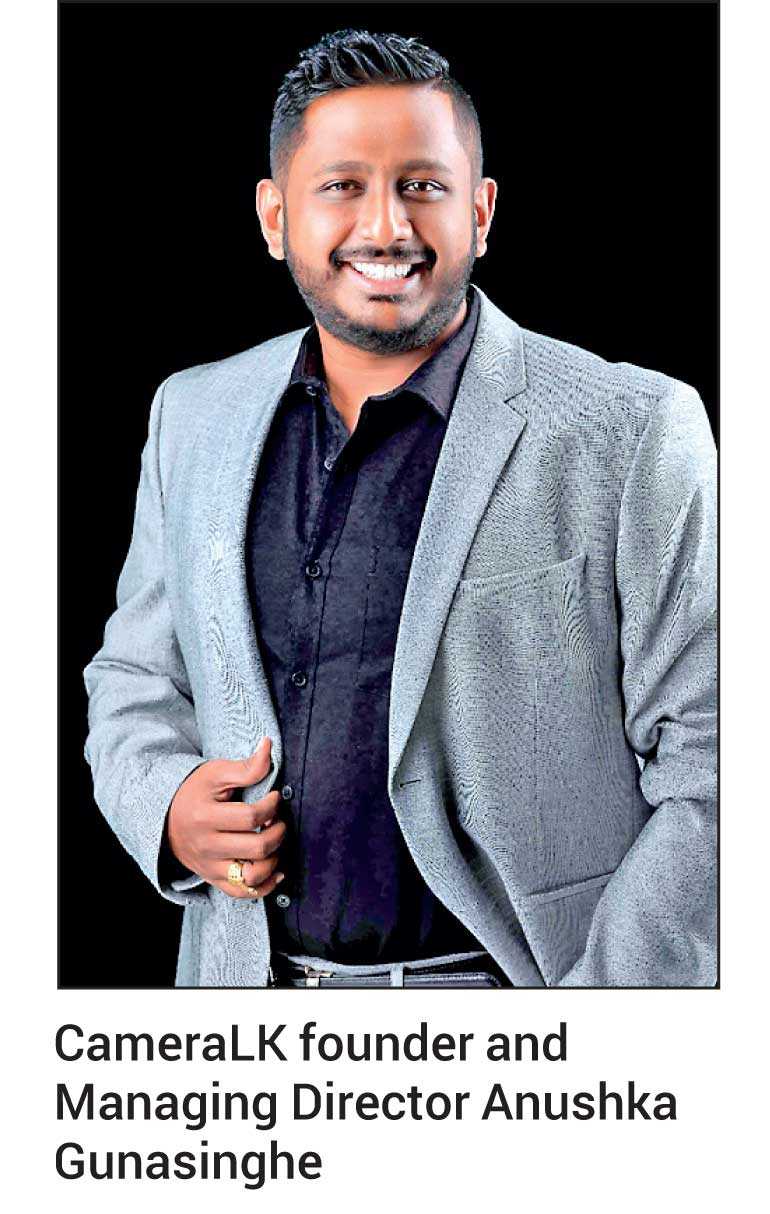 and a new service centre was established in Colombo. Social media platforms were a real boost for the photography industry, because people could upload and post their photos immediately on social media, which further strengthened the overall sales of the company. The company also launched its sales campaign through its official website, and recorded an annual growth of around 10-15%.

At present, the company stands tall with the largest multi-brand showroom in South Asia, with over 50 brands. Furthermore, with the motive of expanding sales for the Sony brand, the company has opened a separate showroom exclusively for Sony products, and the largest Sony showroom in South East Asia. As part of the initiative, the company provides a special buy-back offer where customers can return their used Canon and Nikon Cameras, and buy a new Sony Camera with a discount offer.

When inquired about the secret to his success, Gunasinghe commented, ''You must choose a business to suit your capacity, and you should not be afraid to invest capital in a business because in the long run, you are certain to gain more profit." Gunasinghe has further plans to expand into the Maldives and a new showroom will be opened by the first half of 2020. The CameraLK Photography Academy offers certificate courses in photography at affordable rates.