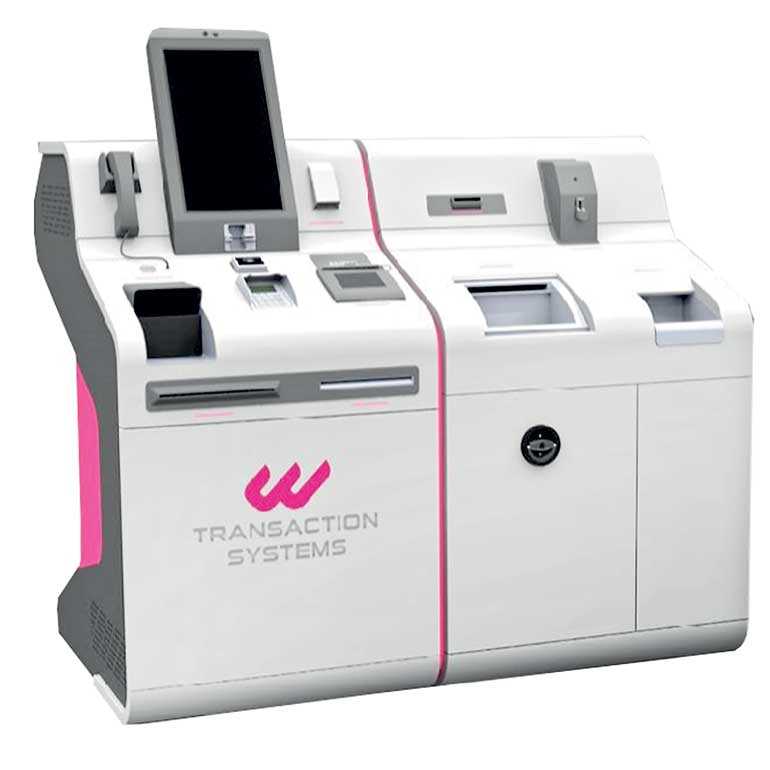 Leading cyber security solutions provider CICRA Consultancies, a subsidiary under CICRA Holdings, together with Hungary-based Transaction Systems Ltd., the largest provider of payment solutions and related technologies, is in motion to revolutionise Sri Lanka's banking industry.

The company is a local distributor for Transaction Systems Ltd.'s Remote Teller Station (RTS), a product under the Phygital Banking range introduced by Transaction Systems.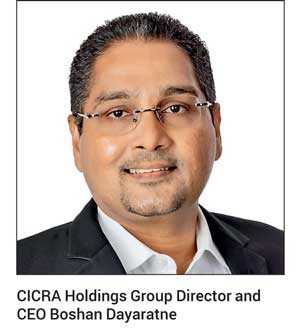 CICRA Consultancies is currently in the works of familiarising the locality with enhanced bank process automation, which if accepted widely, will lead to a much faster bank activity, major savings in time and money and a seamless experience for customers, all of which complement a fast-growing, strong and secure economy.

Also taking into consideration the risks posed by the global pandemic COVID-19, a vital benefit of the Phygital Banking RTS is that it provides a safe banking experience for customers and banks alike, as it requires little to no human interaction from the bank. This is highly likely to further encourage the advised precaution of social distancing, an important step in combatting the pandemic.

"Being able to offer the Phygital Banking RTS with this level of technological prowess to Sri Lanka's banking industry will revolutionise the entire banking operations framework in Sri Lanka. We expect that bank branches will become engagement centres, becoming less transactional and more advise-oriented soon. COVID-19 is an eye opener to pave way to introduce these new technological platforms. For example teller-less branches will be introduced, first within the branch, and later as separate units. These branches will be smaller, and can be called micro-branches, with much less staff and area being taken up. Adapting the RTS solution to banks will no doubt enhance the customer experience and save major costs for banks in maintenance, work force and rented-space for branches," said CICRA Holdings Group Director and CEO Boshan Dayaratne, stating why the RTS solution is ideal for banks to utilise in Sri Lanka.

Already utilised by a leading commercial bank in Sri Lanka, the European Remote Teller Station (RTS) is compliant with Central Bank and Lanka Clear rules and regulations, and offers banks a plethora of features, functions and advantages that are unbeatable by modern standards through any other variant in the banking scene. This highly versatile machine is able to engage in 24x7, 365 banking with call centre support, and can perform all automated as well as over-the-counter transactions and processes with convenience and ease. Considering the current threat on the security of ATM machines, the RTS also ensures secure operations as it can be remotely locked out if the call centre faces suspicions with transactions or customers, and can alert police of any discrepancies.

Key features and functions of the Phygital Banking RTS include ECB-6 compliance, a wide touch screen (22"-27"), A4 thermal printer, A4 scanner, customer authentication via Chip and PIN, eSignature, Finger Vein, ID and Passport, 1D, 2D, QR & Barcode scanning, card reader, card issuing, instant card printer, headset, banknote recycler, cheque scanner, coin acceptor and dispenser, an HD camera facilitating video teller collaboration along with a receiver and multimedia speakers.

Key transactions that the RTS can perform include cash deposits and withdrawals, account transfers, statements, credit card payment, account opening, loan applications, utility and government payments, card issuing, cheque deposits and mobile top-ups among many others. The facility also accepts and can issue foreign exchange; however, this service will not be offered as Central Bank regulations specify that while foreign exchange can be entered into the machine, the issuance of funds is strictly only in rupees.

The Phygital Banking RTS is customisable to suit the requirements of the respective financial establishment that wishes to further enhance its automation processes. From the colour scheme on the outside, to the anticipated services to be offered through the facility, all can be modified to suit the bank.

CICRA Consultancies is offering the Phygital Banking RTS on OPEX (Operational Expenditure) basis for banks, where the bank would pay a monthly fee for utilising the services of the facility, while CICRA will take on the maintenance aspect, providing more convenience and savings to the bank.

CICRA (Centre for Integrated Communication Research and Advocacy) was first mooted in 2006 among a public-spirited team of academics and professionals, who were determined to promote integrated communication as a tool for socio-economic development in Sri Lanka. The company has been engaged with UN agencies in Sri Lanka and works closely with global agencies including the World Bank, International Finance Corporation and the USAID.

In 2011, CICRA expanded its scope to the Cyber Security domain, culminating to the advent of CICRA Holdings. Since then, the group has been dedicated and devoted to promoting and developing the cyber security knowledge framework in Sri Lanka. CICRA Holdings pioneered cyber security training, certification and consultancies in Sri Lanka. To date, CICRA Holdings has diversified into three core domains, including consultancy services, learning and knowledge dissemination, and software solutions. CICRA solutions, software development arm of the group, digitised 137 years old Sri Lanka tea auction, world single largest and oldest tea auction, on 4 April by creating history in the country.

As one of the leading organisations in Sri Lanka's cyber security services industry, CICRA Consultancies improves integration between people, process and technology. The company's unique methodologies of providing cyber network defence defines the requisite activities at each phase of the assessment to help ensure service excellence.