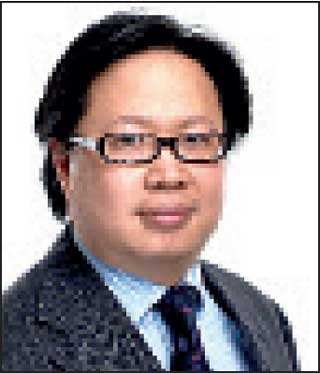 Keynote Speaker RBC Global Asset Management Global Equities - Senior Portfolio Manager Benjamin Yeoh, CFA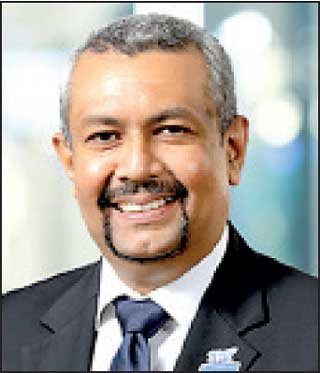 Commercial Bank Chief Risk Officer Kapila Hettihamu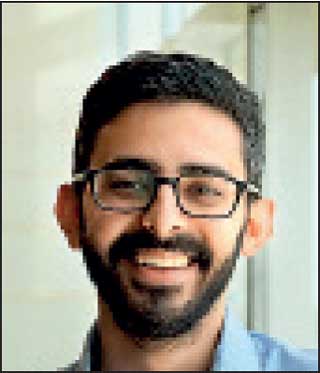 MAS Holdings Head of Sustainability Siddharth Amalean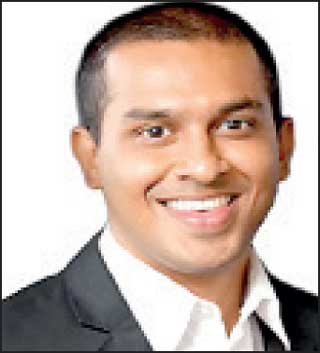 Acuity Knowledge Partners Senior Director, Global Head of Investment Research Chanakya Dissanayake
---
Organised by the CFA Society Sri Lanka, the eighth annual CFA Capital Market Awards, which will be held on 22 June at 6 p.m., promises to be a standout event, with this year's awards being held virtually – under the theme of 'Investing with Purpose' – and
boasting a panel discussion featuring prominent industry leaders.

'Investing with Purpose' highlights the emergence of environmental, social and governance (ESG) factors as a crucial component of the investment process with investors increasingly incorporating ESG data to garner a more complete understanding of the entities they invest in.

On the back of growing demand from investors, the CFA Society Sri Lanka is leading the way in helping local capital markets industry practitioners understand and integrate ESG in the investment research process. Globally, too, the CFA Institute has been driving the consideration of ESG factors in the research process.

This year's CFA Capital Market Awards is set to feature RBC Global Asset Management Senior Portfolio Manager of Global Equities Benjamin Yeoh, CFA, as the keynote speaker, who will focus on why ESG matters, particularly in the context of the asset management industry, and the value it provides to investors as well as society at large.

In his keynote address, Yeoh – who also sits in a non-executive advisory capacity for Responsible Investment and ESG at a leading UK investment trust – will delve into how to identify ESG components and thereby create long-term value. In addition, he will shed light on the CFA Institute's Certificate in ESG Investing (of which Yeoh is a co-author) and how practitioners can gain a further understanding through the program.

Speaking ahead of the event, Yeoh commented: "I'm delighted to speak to the CFA Society Sri Lanka. The asset management industry has an important purpose in society, not only to help individuals and organisations meet investing and savings needs, but also to contribute to long-term value creation for society. Part of how we do this is by assessing ESG factors that contribute to long-term value, and I look forward to discussing this."

The keynote address will be followed by a panel discussion featuring Commercial Bank of Ceylon PLC Chief Risk Officer Kapila Hettihamu, MAS Holdings Head of Sustainability Siddharth Amalean, and moderated by Acuity Knowledge Partners Senior Director and Global Head of Investment Research Chanakya Dissanayake. The panel discussion will focus on the global banks' progress in adopting ESG best practices vis-à-vis lending operations, as well as how Sri Lanka's Licensed Commercial Banks (LCBs) are progressing in terms of domestic financing operations. The panel will discuss unique challenges faced by LCBs in Sri Lanka when adopting global ESG best practices for lending operations, in light of the nation's small market size and domestic industry composition.

In addition, the panellists will take a deep dive into the initiatives of MAS Holdings, challenges faced in funding investments to improve sustainability, and Sri Lanka's opportunity to create a niche for itself as a manufacturing destination with superior sustainability standards.

Hettihamu added: "I look forward to discussing the ongoing adoption of ESG fundamentals in the financial sector, frameworks that Sri Lankan banks are aligned with, underlying regulatory support and the challenges faced in this journey, along with the benefits both to institutions and society at large, to rekindle interest in this important topic."

Dissanayake, who is moderating this year's event, noted: "It's great to be a part of the Capital Market Awards this year. With ESG becoming a key priority for asset managers globally, our panel discussion will focus on the implications for emerging markets such as Sri Lanka with insights from senior leadership of MAS Holdings and Commercial Bank PLC, in how they have integrated ESG into their business models."

The event is sponsored by the Colombo Stock Exchange (Platinum Sponsor), Acuity Stock Brokers (Silver Sponsor), Capital Alliance (Silver Sponsor), Daily FT and Daily Mirror (Print Media Sponsors).