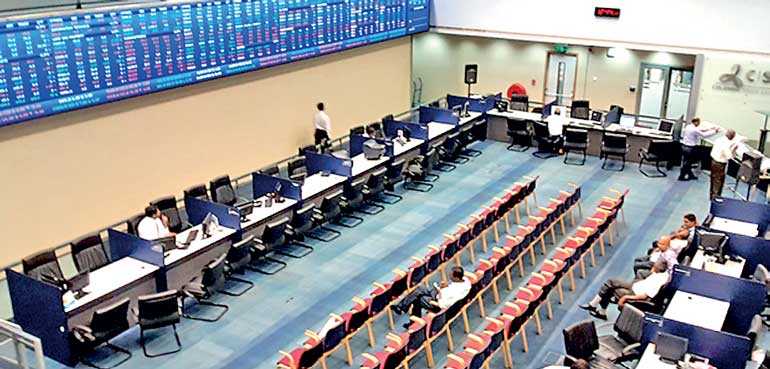 Reuters: Shares fell slightly to a near three-week closing low on Monday as investors sold manufacturing and banking stocks in dull trade, and the rupee hit a fresh low in its record-setting spree.

The Colombo stock index ended 0.05% weaker at 6,028.49, its lowest close since 28 August. It lost 1.4% last week, its first weekly drop in four.

Turnover was Rs. 440.4 million ($ 2.67 million) on Monday, less than this year's daily average of Rs. 797.1 million.

Foreign investors, who have been net sellers of Rs. 4.6 billion worth of shares so far this year, bought a net Rs. 162.4 million worth of equities on Monday.

Trading was dull as investors waited to see the direction of economy, said First Capital Holdings PLC Assistant Manager – Research Atchuthan Srirangan.

"Rupee depreciation is good for export-oriented companies, but manufacturing and other companies will feel the pain and also the overall economy will be impacted negatively. So, investors are waiting to see the direction and real impact," he said.

Analysts said the fuel price hike also hurt investor confidence as it could hit corporate earnings.

Fuel retailers raised gasoline and diesel prices for a third time in four months last Tuesday due to higher global oil prices and a weaker rupee.

Investors are also awaiting cues from the national budget which the Government is set to unveil in November.

Shares of Distilleries Company of Sri Lanka PLC fell 1.7%, Lion Brewery (Ceylon) PLC ended 2.3% down, Chevron Lubricants Lanka PLC closed 6.6% weaker, and Hatton National Bank PLC lost 1.1%.