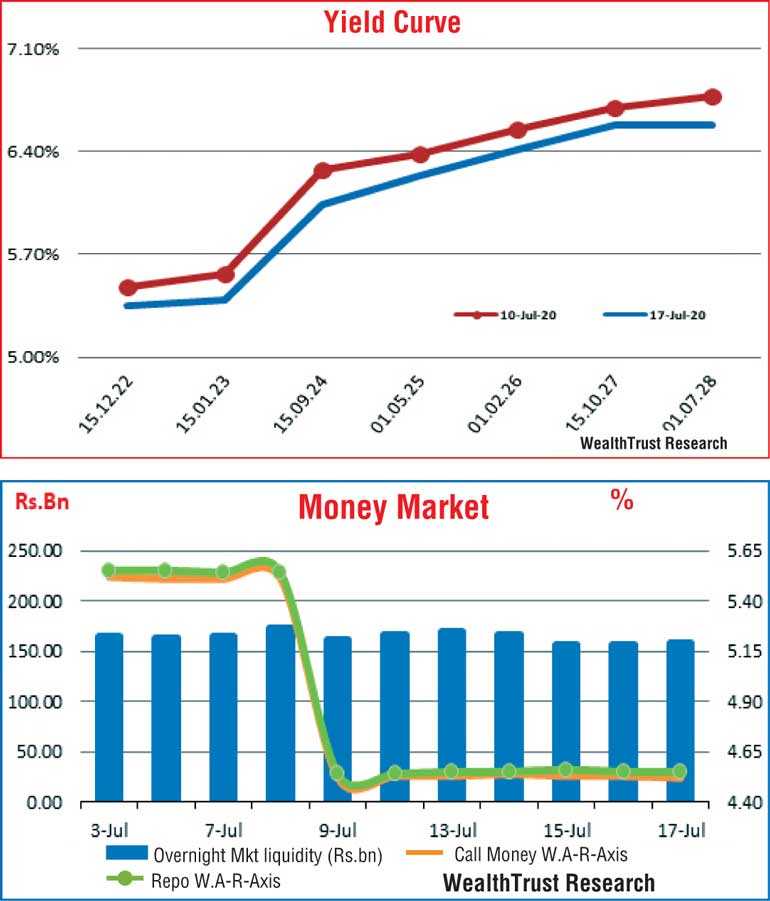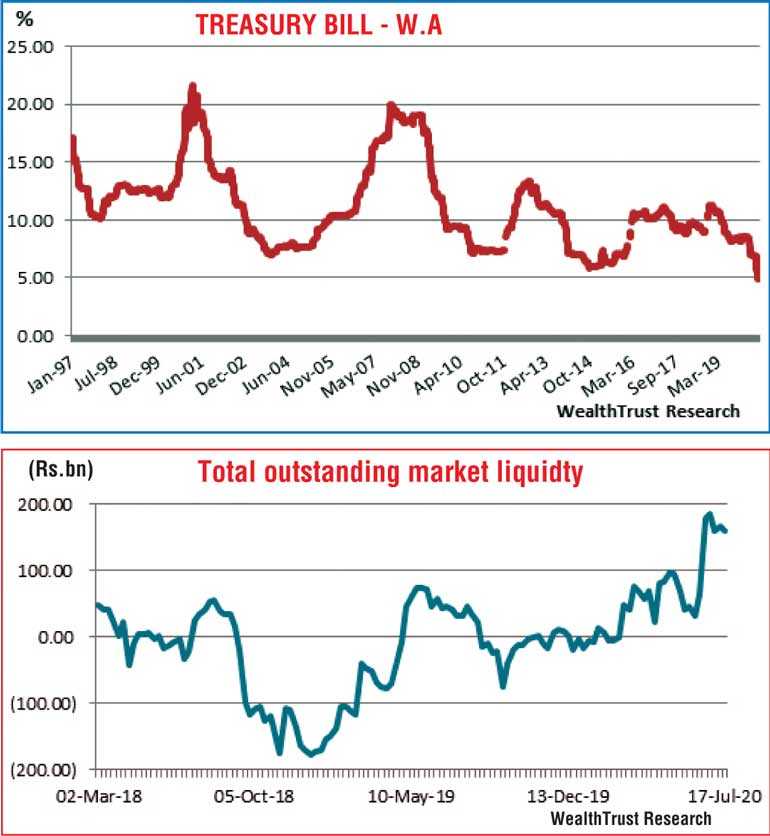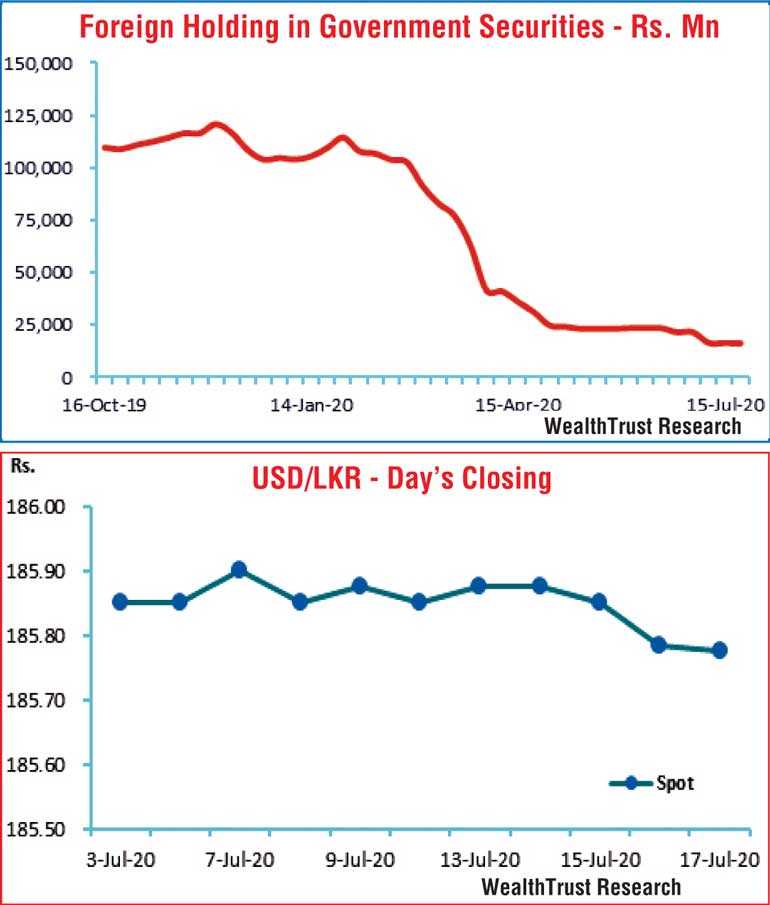 ---
Bond yield curve shifts downwards for a sixth consecutive week
By Wealth Trust Securities

The trading week ending 17 July saw the weighted averages on all three Treasury bill maturities dip below 5% for the first time in Sri Lanka's history. A sixth consecutive week of declines saw the 91-day, 182-day and 364-day bills register weighted averages of 4.65%, 4.75% and 4.91%, respectively,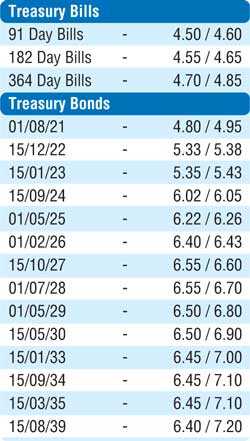 recording accumulated drops of 203 basis points, 205 basis points and 202 basis points.

Furthermore, the robust outcome at the Treasury bond auctions and continued demand in the secondary market led to a parallel shift downwards of the overall yield curve for a sixth consecutive week as well.

The liquid maturities of 15.12.22, 15.01.23, 15.09.24, 01.05.25 and 15.10.27 saw its yields decrease to weekly lows of 5.32%, 5.35%, 6%, 6.24%, 6.40% and 6.60%, respectively, against its previous weeks closing levels of 5.45/50, 5.53/60, 6.25/29, 6.35/40, 6.50/60 and 6.65/75. In addition, maturities of 2023's (i.e. 15.07.23 & 01.09.23) and 2024's (i.e. 15.03.24 & 15.06.24) hit weekly lows of 5.65%, 5.60%, 5.96% and 6%, respectively, as well.

However, the foreign holding in rupee bonds continued to decrease for a fifth consecutive week, recording an outflow of Rs. 150 million for the week ending 15 July.

The daily secondary market Treasury bond/bill transacted volumes for the first four days of the week averaged Rs. 22.24 billion.

In money markets, the weighted average yields on overnight call money and repos averaged at 4.53% and 4.55%, respectively, for the week as the total outstanding market liquidity stood at a surplus of Rs. 158.84 billion.
Rupee appreciates marginally
In the forex market, selling interest on spot and forward contracts led to the USD/LKR rate appreciate marginally during the week to close the week at Rs. 185.75/80 against its previous weeks closing level of Rs. 185.80/90, subsequent to trading within the range of Rs. 185.75 to Rs. 185.95 during the week.

The daily USD/LKR average traded volume for the first four days of the week stood at $ 79.68 million.
(References: Central Bank of Sri Lanka, Bloomberg E-Bond trading platform, money broking companies)