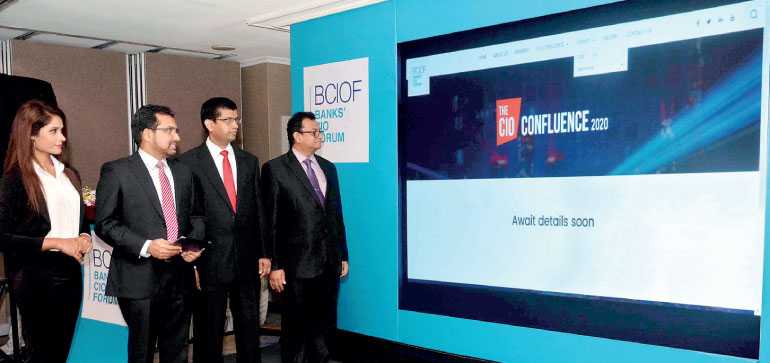 (From left) Banks' CIO Forum Chairman and Sanasa Development Bank DGM Technology and Operations Saman Samarakoon, Banks' CIO Forum Secretary and Amana Bank Chief Information Officer Rajitha Dissanayake and Banks' CIO Forum Treasurer and Cargills Bank AGM IT Operations Kanishka Perera at the web launch – Pix by Upul Abayasekara
---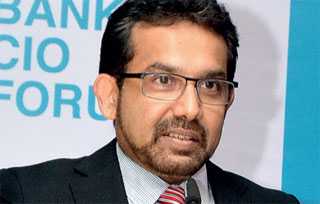 Banks' CIO Forum Chairman Saman Samarakoon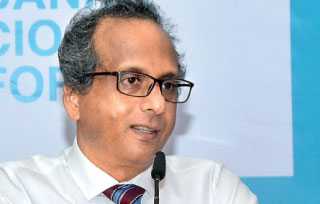 Chief Guest Rohan Muttiah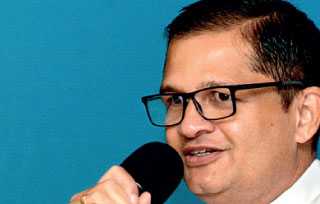 Sobitha Weerasekera
---
The Banks' CIO Forum (BCIOF) recently launched its comprehensive website (https://bankcioforum.com/) with attendance by its members, partners and other stakeholders. The Chief Guest at the launch was Founder/Chairman Rohan Muttiah whilst current Chairman and Sanasa Development Bank DGM Technology and Operations Saman Samarakoon and other officials also attended.

The website has details about the forum, members, events as well as its flagship event 'CIO Confluence' and other interesting information. The Banks' CIO Forum is the largest collective to date of 25 banks across Sri Lanka, accumulating a wealth of experience in order to transform consumer experience while navigating digital ecosystems with regards to banking and finance.

Formed under Sri Lanka Banks' Association (SLBA) in 2012, the BCIOF is the largest C-level forum in the banking and financial industry. To date, the membership is comprised of covering all major commercial banks, state banks and foreign banks. The forum has accumulated a wealth of experienced ICT professionals who act as enablers in transforming business. The Bank CIO Forum has got 25 banks as members across Sri Lanka. The main purpose of this Forum is to collaborate and share knowledge, discuss challenges, network with close stakeholders like Central Bank of Sri Lanka (CBSL), Sri Lanka Banks Association (SLBA), Lanka Pay, SLCERT etc.

The annual CIO Confluence is the largest elite IT conference in Sri Lanka which brings all stakeholders to forum. We also engage in conducting knowledge sharing sessions, partner programs and seminars.