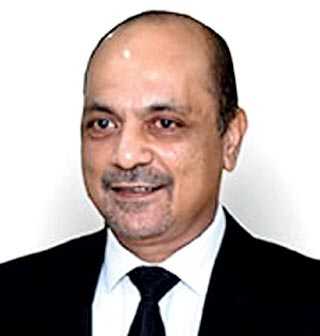 Kanchana Ratwatte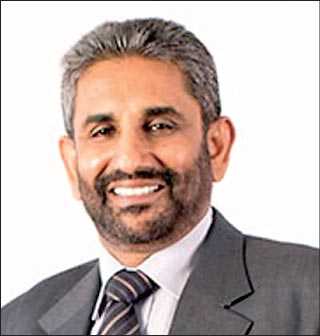 D.P.K. Gunasekara
---
For the 12th consecutive year Bank of Ceylon has emerged as the No. 1 banking brand in the country, says Brand Finance Lanka in its 12th publication of 'The Brand Annual' published by Media Services Ltd.

Being the Bankers to the Nation in its true essence BOC derives its sustainable growth from incorporating its vision together with the socio-economic growth objectives of Sri Lanka. It has again and again proved itself to be worthy of calling itself the No. 1 Bank in the country not only because of its reach and financial strength but also because of it being a committed and a trusted financial partner for all Sri Lankans. The Brand Finance Lanka which was established in 2004 as a joint venture of Brand Finance, originated in London in 1996 as a leading independent brand valuation consulting agency in the world. Brand Finance Lanka which has been operating as the Sri Lankan partner to the international company has been identifying brands annually since 2009.

"The strength of our brand has always been rooted with it being together with our community. BOC has been able to build itself as a household banking brand through sheer commitment and trust shown towards all stakeholders through its responsible business practices. As a bank with an inherent responsibility towards socio-economic enhancement of the country, we have always been there with our fellow citizens in both good and bad times the country has gone through," stated Chairman Kanchana Ratwatte.

"The brand has been able to relate to its customers by adopting its strategies to be more empathetic towards the needs of the Sri Lankan community. I am also thankful for the continued trust and loyalty that has been placed on the bank by its valued customers, loyal staff members and all stakeholders which allows the bank to drive successfully across the country," he further added.

Genuinely binding with the community, brand BOC has been generating value towards the country throughout its existence. Understanding the needs which arose with the pandemic situation, BOC responded by aligning its strategies and resources to face the situation with confidence and continued to provide an uninterrupted service whilst extending its digital technology to reach customers who were eagerly waiting to fulfil their banking needs. It improvised mobile banking applications that seamlessly replaced cash usage, enabling bank customers to carry out payments to merchants for the services they have obtained.

It also enabled customers to build assurance and confidence by keeping a track on their account balances and transactions. Therefore, it may not be necessary for customers to visit a branch for fund transfers, cash deposits or withdrawals, utility bill payments, and similar transactions. In order to reach customers who were not very familiar with technology, BOC further stretched its service by combining traditional banking with digital technology through its 'mobile banking vehicle' and deployed dedicated teams who would deliver cash to the customers' neighbourhoods.

BOC's agile nature to respond to customer requirements and infuse synergy into the Sri Lankan banking industry has paved way for many new technologies to penetrate the local market. Currently the brand can be accessed both physically and virtually by anyone through its local and foreign branch network that works both as a traditional brick-and-mortar network and as a modern-day digital channel based facility.

BOC has earned the trust of Sri Lankans and proudly caters to over 12 million customers today. With its massive financial capacity and adaptable approach that comes with inherent commitment towards country's social and economic development BOC has enabled banking services successfully to a very diverse base customer base from individuals to businesses and organizations of different geographic and economic strata. BOC offers the flexibility and convenience of a whole gamut of banking services under one roof for everyone from newborn to senior citizen and from Micro entrepreneur to corporate business," stated Acting General Manager D.P.K. Gunasekera.

"Aligning its strategies with the Government's socio-economic objective to revive the economy from impact caused by the COVID pandemic, BOC also has brought forward measures to address financial needs of SMEs and Micro entrepreneurs to relieve them of their financial burden due to adversities of COVID-19," he further added.

In recognition of this achievement the 'BOC' was also awarded The No. 1 Brand title in Sri Lanka by 'InterBrand' at its very first convention held in Sri Lanka. This indigenous brand was yet again recognised internationally as a MasterBrand for the year 2017-2018 by the CMO council Asia and was named as one of the 'Top 1000 Banks in the world' by the 'The Banker' U.K. Magazine.

The rich heritage as Bankers to the Nation is what it is to all Sri Lankans. Being the No. 1 Banking Brand, BOC has consistently maintained itself as the most trusted 'One-Stop-Shop' banking solutions provider for Sri Lankan households. Being a catalyst in the national economy BOC unequivocally pledges to continue empowering Sri Lankan aspirations.