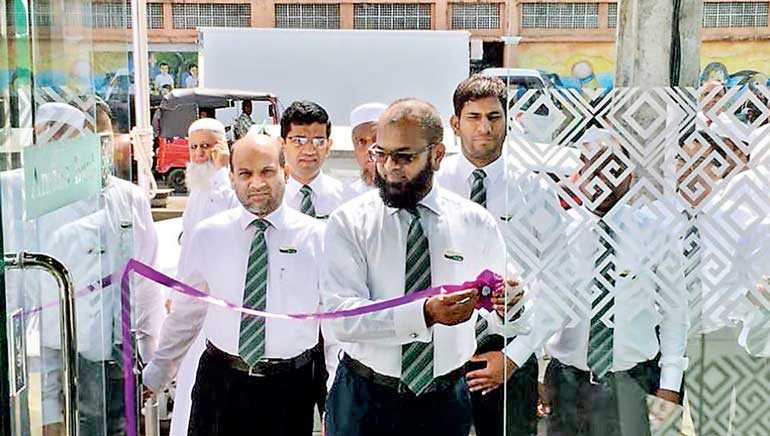 The Katugastota branch was declared open by CEO Mohamed Azmeer alongside Senior VP – Corporate and SME Banking M.M.S. Quvylidh, CFO Ali Wahid, VP Operations Imtiaz Iqbal, CIO Rajitha Dissanayaka and Branch Manager Fawaz Ansar
Amãna Bank recently opened its 29th branch in the central city of Katugastota under the patronage of its Chief Executive Officer Mohamed Azmeer, alongside the members of the bank's management committee, staff, invitees and customers.

The branch which is located at No. 93, Kurunegala Road, Katugastota is the bank's fourth branch in the Central Province, besides Kandy, Akurana and Gampola branches. The latest addition to the network will further augment the bank's reach and access in and around the area, thereby facilitating many to experience the bank's non-interest based banking model.

While offering a full spectrum of retail and SME banking products, the branch also avails the bank's award-winning Gold Certificate Financing solution, which was introduced as an alternative for conventional pawning,

Commenting on the branch opening, the bank's Chief Executive Officer Mohamed Azmeer said: "With us opening doors at Katugastota, we are happy to expand our footprint in the Kandy district, offering a variety of people friendly Retail and SME banking services, keeping true to our mission of enabling growth and enriching lives of our customers."

To commemorate the opening of the new branch, the bank donated a wheelchair to the Katugastota Base Hospital and initiated a Kumbuk Tree planting project at schools in the area.