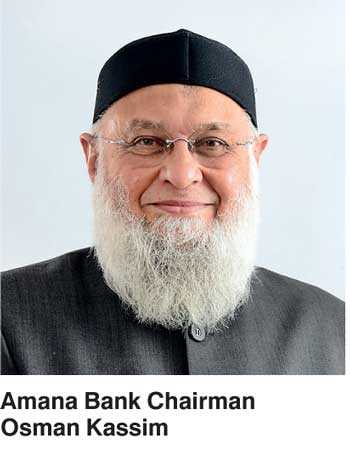 Amãna Bank has announced an interim dividend of 7 cents per share for the 2018 Financial Year.

The dividend will be paid on 16 July 2018.

The bank's inaugural dividend declaration works out to a dividend yield of around 2% at current market prices, which is relatively comparable to the overall market dividend yield. The bank earned a Profit after Tax of Rs. 502.8 million during 2017, while profit for Q1 2018 stood at Rs. 162.8 million.

Commenting on this announcement, the bank's Chairman Osman Kassim said: "We are thankful for the confidence placed in us by our shareholders. This is just the beginning of rewarding our shareholders. We look forward to doing our best to ensure our shareholders reap the benefits of their investment with Amãna Bank."

Amãna Bank Plc is a standalone institution licensed by the Central Bank of Sri Lanka and listed on the Colombo Stock Exchange with the Jeddah-based IDB Group, being the principal shareholder, having a 29.97% stake of the bank. Fitch Ratings, in June 2018, affirmed Amãna Bank's National Long-Term Rating of BB(lka) while upgrading its outlook to Positive from Stable.