---
Outgoing CEO assumes new role at AIA Group, Hong Kong
AIA Insurance Lanka yesterday announced the appointment of Nikhil Advani as its new Chief Executive Officer.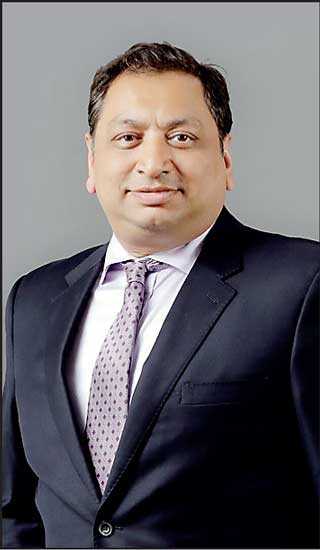 Pankaj Banerjee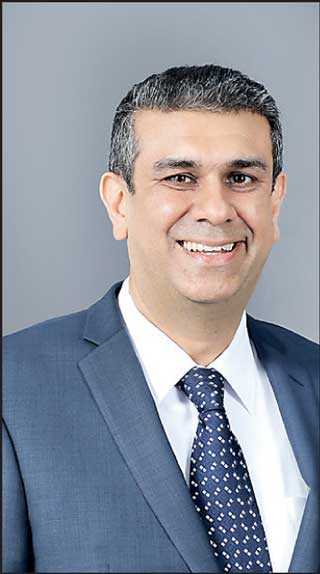 Nikhil Advani


The appointment will be effective 1 July subject to approval of the Insurance Regulatory Commission of Sri Lanka.

Outgoing CEO Pankaj Banerjee will relocate to Hong Kong to take up a position in AIA Group as Chief Executive Officer, Group Partnership Distribution.

Nikhil presently leads the functions of Customer Strategy, Transformation and Marketing of the company. As part of his current role he is also responsible for Product and Customer Management, Brand and Communications, Channel and Digital Marketing, Analytics and Corporate Solutions. He has been a part of AIA Insurance Lanka since 2016 and was responsible for the Company's new life insurance product portfolio and expanded footprint in the health market.

His achievements on behalf of AIA Sri Lanka include the successful growth and expansion of the AIA Vitality program in the country and overseeing the implementation of a variety of initiatives to substantially raise awareness of the AIA brand and increase engagement with customers in Sri Lanka.

Nikhil holds a Masters' in Business Administration from Columbia University, USA and a Bachelor's Degree in Commerce from the University of Bombay, India.

He has almost 25 years' experience in insurance and financial industries and has been a part of AIA Group since 2011. Prior to joining AIA Group, Nikhil worked in senior roles at New York Life, Genworth Financial and Jackson National Life in the USA and ICICI Prudential Asset Management in India.

AIA Group Regional Chief Executive and AIA Insurance Lanka Chairman Bill Lisle said: "I am delighted that Nik is set to become CEO of AIA Insurance Lanka. Nik is no stranger to AIA Insurance Lanka having been its Chief Marketing Officer since September 2016. In this role, Nik has done a tremendous job across Marketing, Brand, Customer Strategy and Product propositions as well as leading the very successful rollout of AIA Vitality in Sri Lanka. I am very confident that under Nik's leadership, AIA Sri Lanka will maintain its positive momentum and experience its next phase of growth. I also want to take this opportunity to thank our outgoing CEO, Pankaj, for his invaluable leadership in AIA Insurance Lanka since 2016 and I wish him every success as he assumes his next position within AIA Group as Chief Executive Officer, Group Partnership Distribution."

Since becoming CEO of AIA Insurance Lanka in November 2016, Pankaj has led the development and execution of a set of clear strategic priorities in terms of building a Premier Agency and establishing a strong foundation in Bancassurance. He has been instrumental in building AIA's brand in Sri Lanka, driving AIA Insurance Lanka's transformation initiatives and solidifying Company's business focus.

Under Pankaj's leadership, AIA Insurance Lanka was inducted into the Hall of Fame by the Sri Lanka's 'Great Place to Work Institute' after winning their top award for the sixth consecutive year.

The achievements that the Company has made under the leadership of Pankaj ensure that AIA Insurance Lanka is exceptionally well placed to continue its transformation journey and achieve sustained growth in the time ahead.