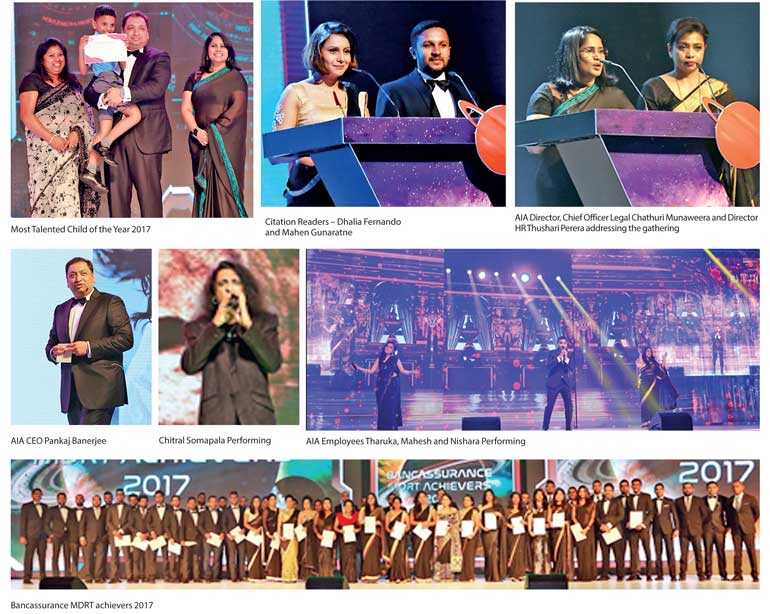 The AIA Insurance Company Conference for employees was recently held at the

Shangri-La Hotel. Employees of the company who went above and beyond the call of duty to provide AIA's customers with a superior service during the past year, were recognised at this event. The awards ceremony which was held in a grand

style was followed by a night

of celebration.