It had been increasingly recognised that capitals such as natural resources, employees and customers are vital for the long-term success of businesses, and the stability of the economy as a whole.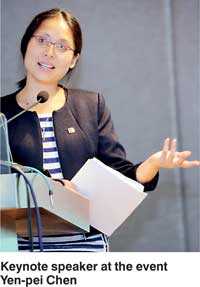 As such, ACCA (the Association of Chartered Certified Accountants) recently hosted a workshop titled 'Reporting on and managing the capitals: Case studies and best practice' to explore the application of the capitals concept to Integrated Reporting.

The keynote speaker at this event was Yen-pei Chen an integrated reporting subject matter expert. As a qualified accountant, Yen-Pei brings extensive knowledge of influencing tax policy, corporate reporting and the growing field of integrated reporting. She has carried out international research into technical and policy developments, and works alongside policy-makers at key organisations, including the UK Government, the UK Financial Reporting Council, as well as the EU Commission and the Organization for Economic Co-operation and Development.

She opened the workshop by emphasising that businesses should feel free to adapt the capitals model – which the International <IR> Framework defines as 'the stocks of value that are increased, decreased or transformed through the business's activities' – to fit the unique way that each business operates. Appropriately customised, the capitals model can help business managers navigate the sometimes overwhelming range of stakeholder demands, and focus on what is crucial for long-term business survival and success.

She further emphasised that the primary purpose of an integrated report is to explain to financial capital providers how an organisation creates value over time. The best way to do so she said is through a combination of quantitative and qualitative information, which is where the capitals come in. The capitals are stocks of value that are affected or transformed by the activities and outputs of an organisation that can be categorised as financial, manufactured, intellectual, human, social and relationship, and natural. Across these six categories, all the forms of capital an organisation uses or affects should be considered.

Crucially, Chen notes, "For the capitals model to bring benefits to the business, it needs to be seen not just as a reporting framework, but as a management and strategic planning tool."

She presented five steps to help companies to manage, and report on, the capitals that included, defining the business's purpose, identifying the relevant sources of capital, aligning the capitals with business strategy, taking action to protect and grow the capitals, and measuring the outputs and outcomes of the actions. Underpinning this five-step process is the need for a clearly-defined long-term strategy that is specific to each business, drawing on its unique circumstances and strengths.

Throughout the presentation, Chen drew on best practice examples from leading organisations participating in the IIRC's <IR> Business Network from around the world, as well as Sri Lanka.

The workshop concluded with lively group discussions, as the participants applied the capitals concept to case studies drawn from real-life businesses in different industries.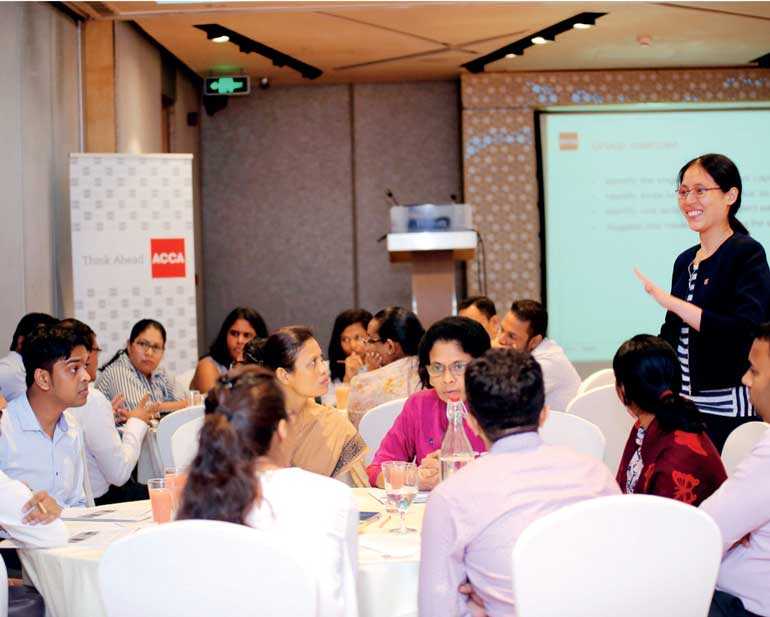 Participants engaged in tackling case studies