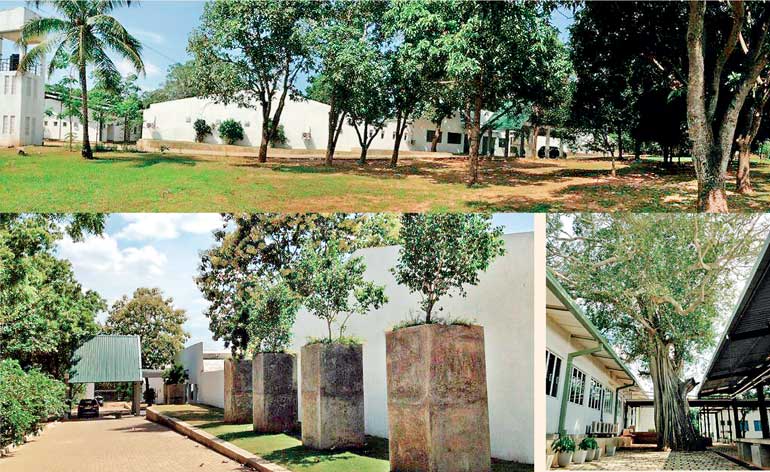 The Hirdaramani Group recently announced that its factory located in Vavuniya has obtained LEED Gold Certification. This marks yet another step in the Group's on-going commitment to transform into a greener organisation not only by ensuring all new factories, such as the Vavuniya facility, are developed along LEED principles but that all existing facilities are converted to eco-friendly factories.

LEED (Leadership in Energy and Environmental Design) is the most widely used green building rating system in the world with 1.7 million square feet of construction space being certified every day. LEED Certification is provided by the US Green Building Council (USGBC) and its community of over 197,000 LEED professionals. The certification at the Vavuniya factory was carried out by Co-Energi Ltd, a member of the USGBC.

"This is an important accomplishment for the Group, not only because of our commitment to becoming a greener business but also as part of our commitment to developing industry and opportunities in the country. Our employees have been behind us all the way in this journey and we are all very proud of this achievement," said Hirdaramani Group Knit Cluster CEO Indrajith Kumarasiri.

The Hirdaramani Group's green journey began with the building of its first eco friendly factory, Mihila, which has the distinction of being the first custom built green apparel factory in the world, as well as the first CarbonNeutral apparel factory in Asia. Using the experience of building and running the Mihila factory, Hirdaramani has been gradually converting all its existing facilities across Sri Lanka into eco-friendly facilities, while all new constructions are built to the LEED standards. Hirdaramani has also implemented its sustainability agenda across its international footprint boasting a total of 12 Green facilities across Sri Lanka, Bangladesh and Vietnam.