The presence of Daniel Becker, German interior designer recognized for innovative conceptions in lighting and furniture design, was the German Embassy's contribution to the SLDF 2015. As a delegate and speaker at the festival forums Becker shared his experience and knowledge on good design with Sri Lanka's emerging creative talent.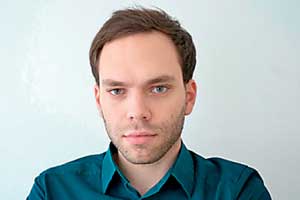 German Ambassador Dr. Jürgen Morhard said: "Designers have a vitally important responsibility because design is at the heart of the world's challenges and solutions. Interior designers and architects create the space where we live. Industrial designers add usability and appeal to objects."

"We are very happy that Daniel Becker had the time to come to Sri Lanka and present his very successful 'Sparks' modular lighting system. We hope German design expertise that is both functional and stylistic will inspire young designers in Sri Lanka to contribute to its emerging creative economy.

"Creative industries are increasingly seen as a key economic driver while the design of products and services is critical to business competitiveness. The industrial designer mediates between commerce and culture, industry, aesthetics, and production," said Ambassador Morhard.

Cultural Attaché Ms. Karin Grimm said: "Creativity is intelligence having fun. Designers have enormous power to influence how we see our world, and how we live our lives. Designers shape what we see, what we use, and what we waste. The success of forums such as Design Katha is evident in discussion generated by designers, design students, design enthusiasts and consumers of design alike.

"The fashion runways were perfectly executed and brought Sri Lankan creativity to the fore, while the well chosen festival exhibits were organized and managed with care. This experience affirms our continued support for ideas of innovation and ingenuity," said Grimm.