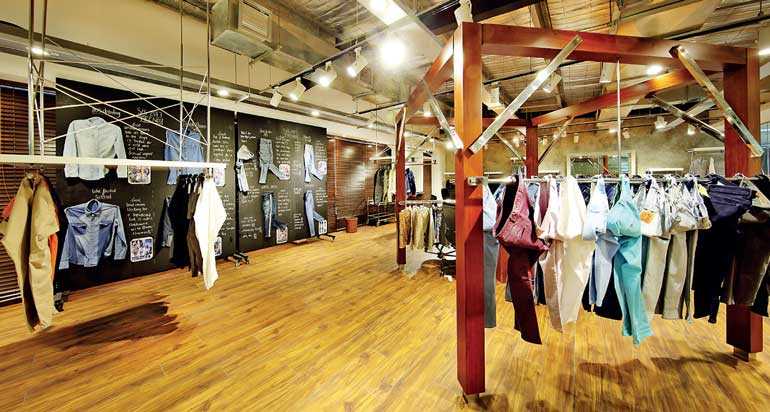 Aroon Hirdaramani, part of the young leadership of JAAF, speaks about the future of the industry
Employing a labour force of over 500,000 and contributing over $ 5 billion to GDP, the apparel industry is one of the largest contributors to the growth of the Sri Lankan economy. Despite increasing competition and a rapidly-evaolving global marketplace for apparel, the Joint Apparel Association Forum (JAAF) remains bullish on the continued growth potential of the industry. We spoke to Aroon Hirdaramani about these goals and how Sri Lanka is working towards this target: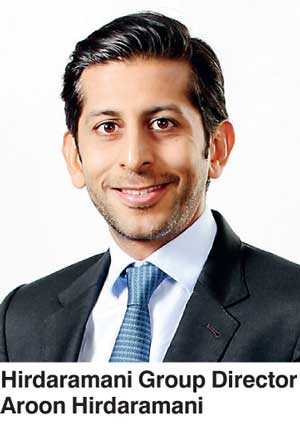 Q: What is the biggest challenge that Sri Lanka Apparel is facing and what are we doing to overcome this?

A: When we distil this down, the core challenge for Sri Lanka, when compared to other regional players is scale. Apparel is a human-centric industry and that is a challenge for a small country like Sri Lanka. However, innovation is born out of challenge.

What should be a constraint, has actually pushed us to be true innovators, and lead the way not just today but through the years. We were the first to drive ethical labour practices, we have led the way in vertical integration, led the way in sustainable manufacturing and we are leading the way in automation.

Automation and lean manufacturing has been a core driver for us in the last few years; the primary goal is to enable our factories and employees to be more productive. This has also involved a significant amount of training and development, as automation has to go hand in hand with better knowledge and implementation of leaner manufacturing processes by employees. We have partnered with leading institutes both locally and internationally to improve our productivity.

The simple equation being improved productivity equals improved cost and speed, allowing us to compete with low cost manufacturers that leverage volume labour.

Q: There is also the effort to move to premium segments which would require a more design-led approach. How far do you feel the industry has moved in this direction?

A: I think Sri Lanka in terms of design and product development is well ahead of other countries – this is something we have been working on and developing for many years and our design capabilities are at a very advanced stage. We have also developed relationships over time that have enabled us to showcase these capabilities so we are in a good position to approach premium and digital brands as part of a co-creation model.

The key is to nurture the whole ecosystem – not just manufacturing and design but also the local fashion industry. We have to develop the creative sector in the country so that we as exporters can contribute towards and also share in that process to grow the industry.

Q: What role do you think organisations such as AOD and events such as MBFW Sri Lanka has in the building this design ecosystem?

A: AOD has really created a platform not simply for learning design but also for fashion designers to launch their careers. A lot of the work all of us to do with AOD in terms of work placement and support for empowering fashion design students is geared towards driving this. Events such as MBFW create a high visibility platform for Sri Lankan designers to showcase their talent to a global audience. This why companies such as Hirdaramani, MAS and Brandix continue to act as industry patrons to support the event.

Q: Surely it will take more than automation and design to achieve the growth targets for Sri Lanka Apparel?

A: Of course, I think what Sri Lanka apparel is doing right is that we are not pigeonholed in our thinking, and we have been working together as an industry body to ensure that the whole sector continues to grow.

Today we are looking far beyond just manufacturing a garment – we are looking at the end to end process, we are looking at the problems in the industry and how we can solve them, we are looking at closer collaboration with brands, we are rethinking how we leverage the digital revolution for closer to market solutions, and significantly we are focused on Sri Lanka as a regional hub.

We are uniquely positioned to service numerous countries regionally with quick response solutions. The key words are networks and agility, adopting a growth mindset where we can solve issues for our customers.

Q: How do you envision the future of Sri Lanka Apparel?

A: I see Sri Lanka as the next global sourcing hub of Asia, similar to the role that Hong Kong has played over the past 30 years. In terms of geography, talents, capability and vision – we have everything we need to achieve this, and Sri Lanka Apparel is working aggressively towards achieving this.