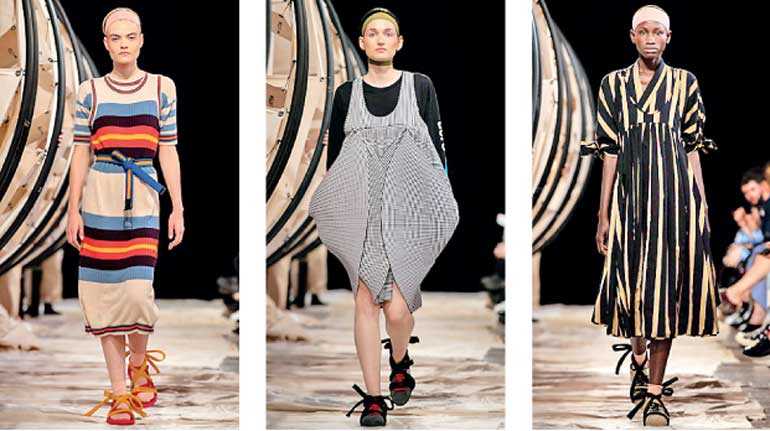 As the business of fashion morphs itself across the globe in preparation for the fourth industrial revolution, Sri Lanka aims to establish its own place in this transformation. AOD, a longstanding contemporary design and innovation partner of the local apparel industry and the handloom SME sector, has played an influential catalyst role of discovering a sense of place and identity for Lankan fashion.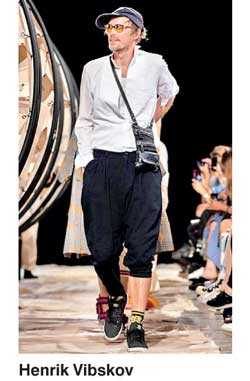 Gaining new momentum for this work of over ten years', AOD recently announced a new global collaboration that helps in establishing Sri Lanka's unique international identity as 'Innovation Island'—the South Asian creative hub where designers, brands and entrepreneurs from all over the world can discover a new kind of fashion destination. This is through a collaboration with the award-winning Danish fashion designer Henrik Vibskov, local handloom artisans, and the apparel industry. Drawn up as part of Mercedes-Benz Fashion Week Sri Lanka 2018, this collaboration will take on the runways in front of a powerful audience of buyers, retailers, designers and media from around the world.

This global collaboration is part of an ongoing series of Scandinavian partnerships that AOD has been linking up with local industries. Previously, AOD's Textile associate Island Collection collaborated with the Danish brand DAY for their DAY NATIVE luxe series, where Sri Lankan artisans' hand-woven fabrics were manufactured into Day Birger et Mikkelsen's coveted looks by STAR garments. The new international collaboration, where Lankan handloom becomes the material of choice for the award-winning Danish fashion designer Henrik Vibskov, comes at a time when the local fashion industry is transitioning into a new age. Henrik, an alumnus of the iconic Central Saint Martins' College in London, has exhibited across the world from New York, Paris, London, Stockholm, Seoul, Copenhagen, Kyoto, Rotterdam, and Washington, to name a few. Henrik's work has been deemed 'phenomenal' and 'extraordinary' by fashion critics, and he has been invited to show at iconic fashion festivals including Paris Fashion Week. He is currently a professor at DSKD, and has frequently given lectures and been a jury member at institutions such as Central Saint Martins in London, the IED in Madrid and the Antwerp Royal Academy of Fine Art. Henrik is currently working with the handloom weaving community in Divulapitiya, Gampaha, through AOD, where his Paris Fashion Week 2018 collection silhouettes are finding new life through textiles hand-woven by Sri Lankan artisans. This work will be premiered at Mercedes-Benz Fashion Week Sri Lanka 2018's 'New Sri Lankan Style Runway', which features outstanding work done by local and international designers using local themes, craft techniques and textiles. The runway will take place at the Dimo 800 Mercedes-Benz Centre of Excellence in Colombo on 27 October.

AOD believes that 'design'—the process that uses creative thinking to connect products and markets in the most effective manner—is the missing link between local textiles and the global fashion product. While AOD has nurtured and educated hundreds of local fashion talent to drive this thinking through their work, AOD also finds that forming collaborations with international designers to also be important. By cultivating interest in Sri Lankan handlooms through global designers like Henrik, AOD aims to influence new thinking in fashion to draw in major benefits for the local textile sector. With more and more global designers and international brands working with silhouettes, looks and styles that demand for the textures and finishes that Lankan handlooms can cater to, AOD believes that local textiles will have greater demand in markets abroad, and the apparel industry too will have new reasons to incorporate locally sourced fabrics in their production.

For more information on Mercedes-Benz Fashion Week Sri Lanka 2018 and designers taking part in it, log on to www.mbfwsrilanka.com.