It's encouraging to read the monthly statistics of tourist arrivals to Sri Lanka. The numbers are increasing which certainly is a good sign. Why do tourists come to Sri Lanka? Occasionally there are articles in numerous journals and newspapers by those who have visited Sri Lanka giving their impressions. Most of them are complimentary comments.

Recently this column recorded some of the memorable moments experienced by an Australian writer, Tara Mathews during a recent visit to Sri Lanka. She has also given five reasons why one should go and explore Sri Lanka in the series of articles she has published in the newsletter 'vegTARAian' she edits.



Leading the list is Sri Lanka's 'Incredible Food'. Rice and curry, 'kotthu' or chop chop, string hoppers, spicy sambal, roti and dhal are listed as "some of the flavourful dishes you'll be keen to sample to help you discover your love for spice".

Next is 'Animal Encounters', stressing that there is no need to go far to get up close with nature in Sri Lanka, visitors are advised to visit one of the many national parks. "Book a jeep safari and before you know it you'll be up close with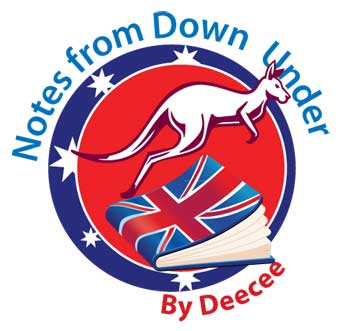 herds of big majestic elephants quietly grazing in the long grass."

Third is 'Scenic Train Journeys'. Warning that a long train ride may not sound exciting, however, when the view is of lush, rolling green hills, tea plantations and cascading waterfalls it's a different story. "The locals walk through the train carriages selling baskets of homemade idli, curry puffs and vadai snacks, this will make for a journey to remember."

'Tea Plantations' are listed fourth. Visitors are advised to take a trip up to a tea estate in the highlands and arrange a tour of a tea factory to learn about how the simple tea leaf makes it into a cup of the finest tea.

Finally, 'Unwind on the coast'. "With pristine beaches never far away, a few relaxing days by the water is a must for your Sri Lankan itinerary," the writer says.


A frightening climb
Asking whether the reader has ever been travelling and done something that "frightened the heck out of you," Tara gives the answer about herself. "For me, it was climbing up this massive rock while in Sri Lanka," she says. She refers to Sigiriya.

Introducing Sigiriya as "an enormous rock that housed an ancient civilisation and Royal Citadel on its summit," she describes that this World Heritage Site is surrounded by a fortress filled with moats and lily pads, water gardens and shines and a series of steps and vertical staircases that lead to the city ruins at the top of the rock.

She adds: "Otherwise known as 'Lion Rock' for looking like a gigantic brick lion, the plateau was home to an impressive seven-story palace and swimming pool, sitting at 405m above sea level. The ancient civilisation enjoyed spectacular views and today this is the pay-off for the tourists who make it to the top…something I wasn't sure I'd be able to do. Just climb the 1,080 steps, get to the top and then bask in the glorious accomplishment of reaching the summit. Simple, yeah? BA-BOW."