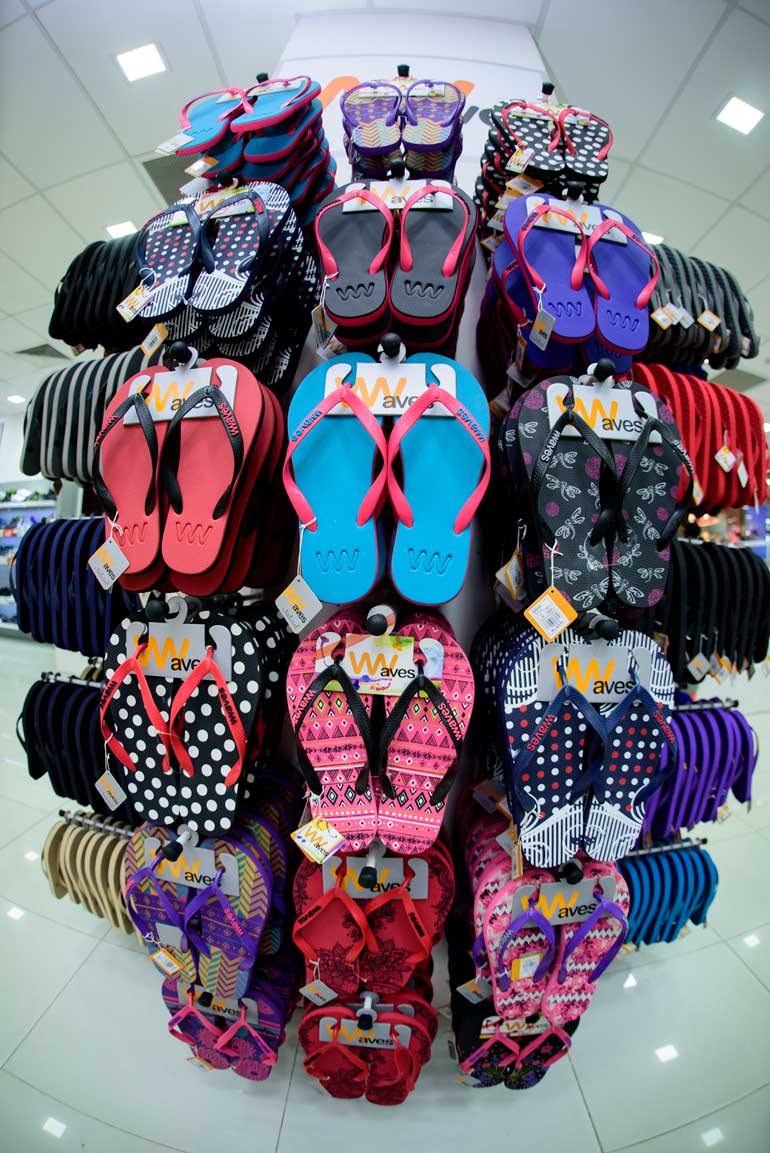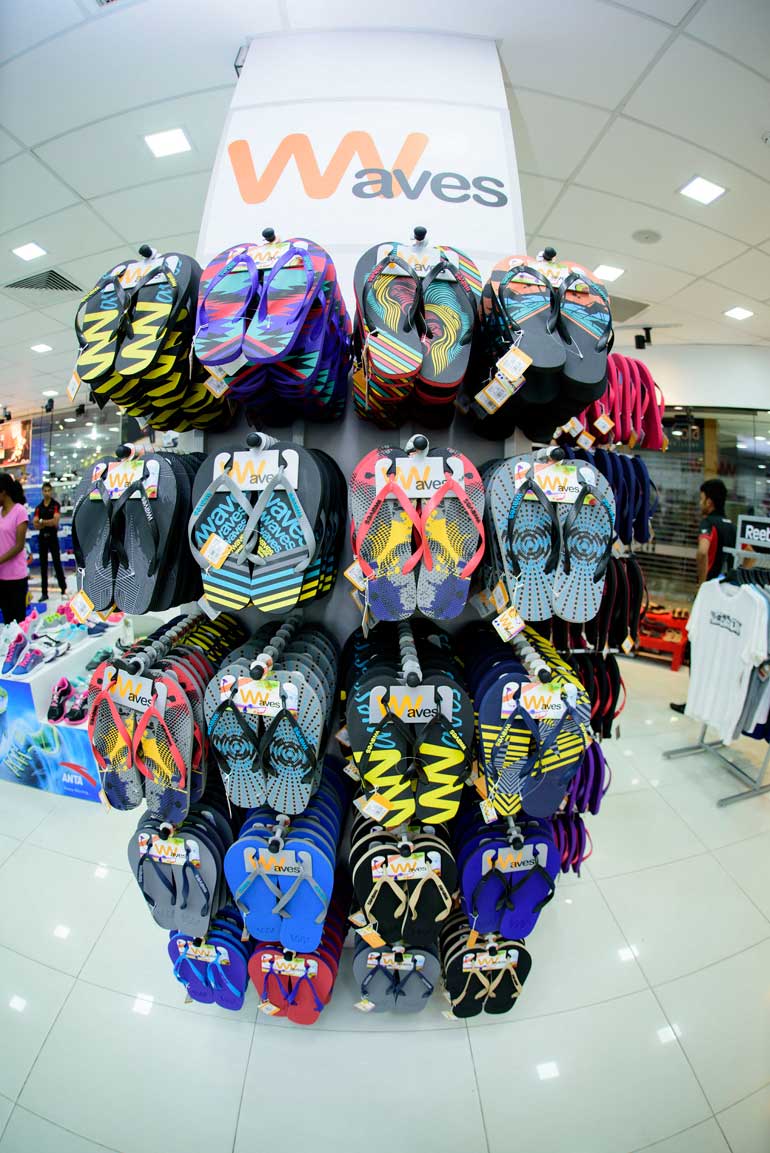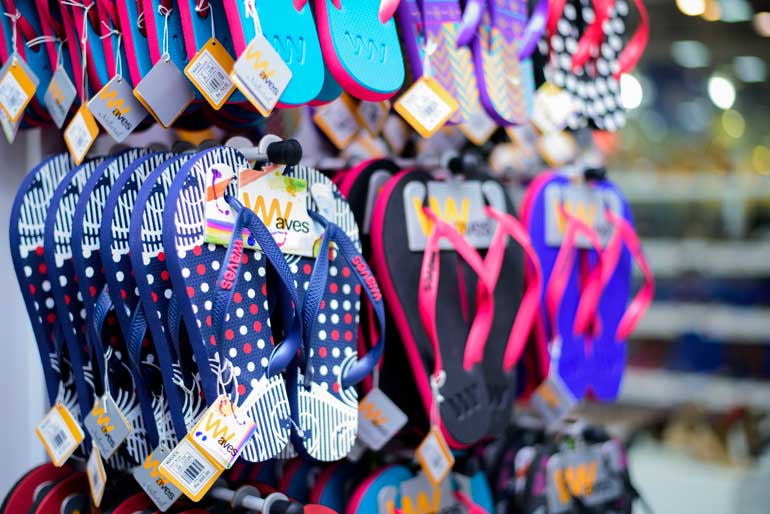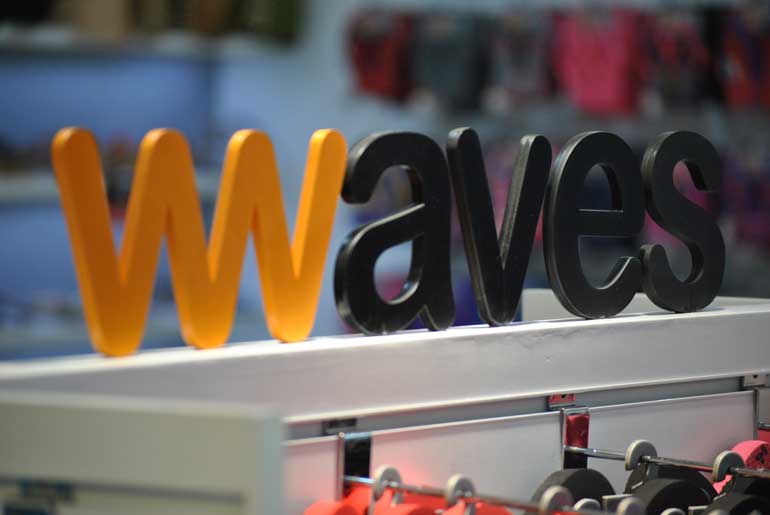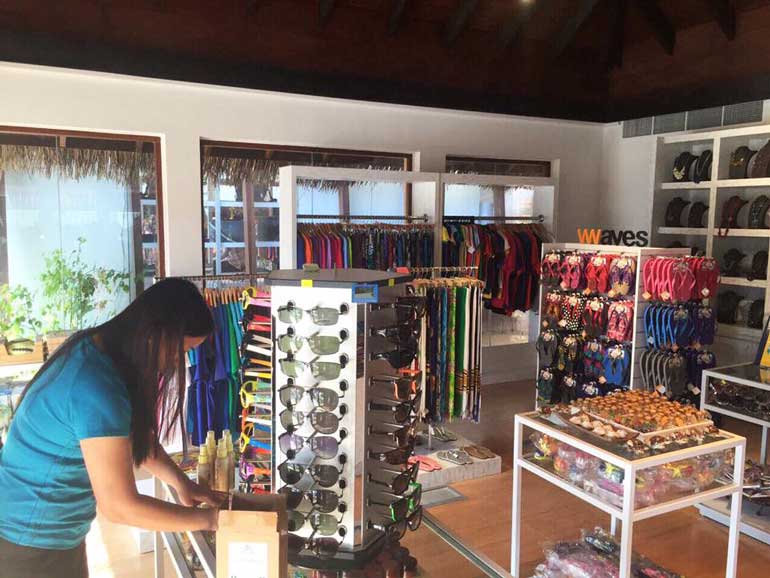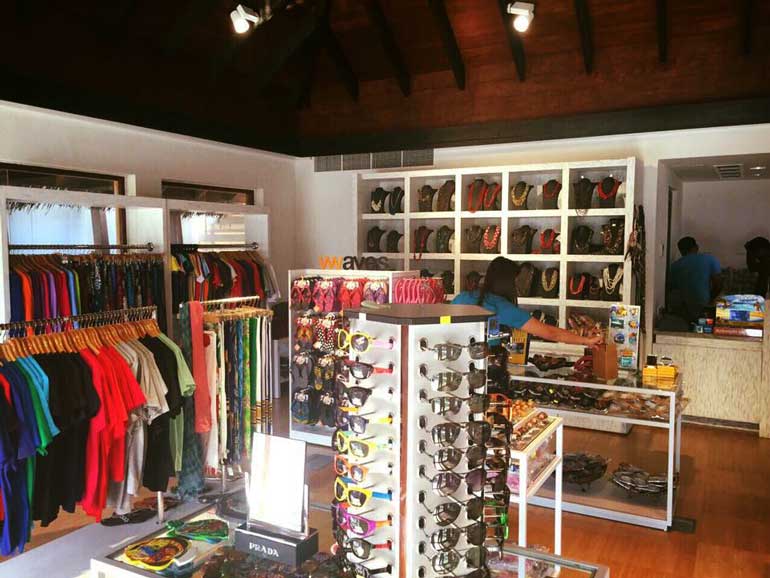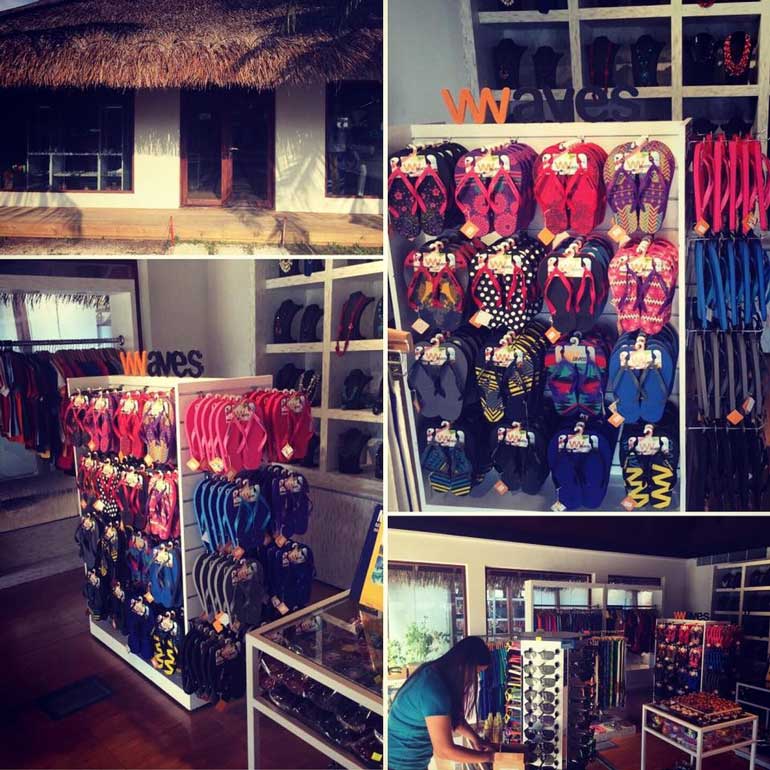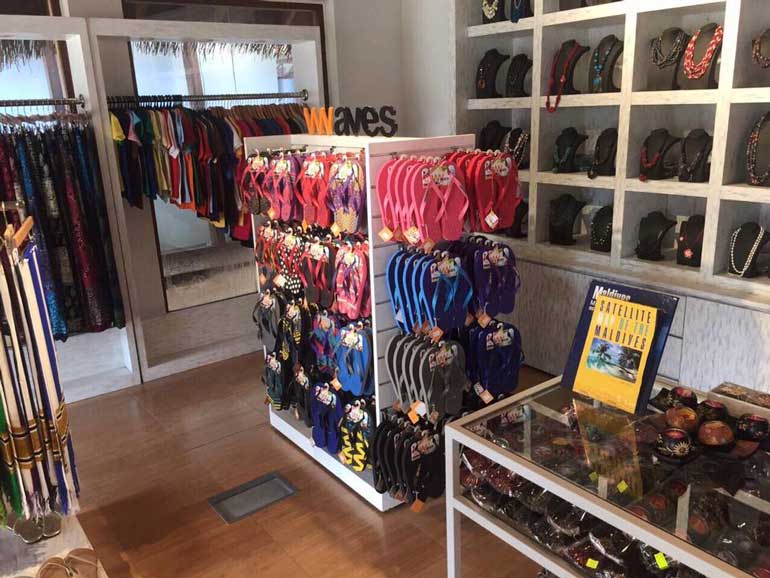 The year 2007 saw the launch of a revolutionising footwear product under the brand name 'Waves,' which encapsulates the youth and vibrancy of the brand itself. It gave life to a new fashion era, and contributed to once basic rubber flip- flops becoming an iconic fashion statement and a symbol of island life. The comfort, quality and innovativeness of the product resulted in it becoming popular among the younger generation.

'Waves' was relaunched in November 2014 with a wider range of styles and designs being added to the footwear portfolio. With the evolving trends in global and local fashion ramps, the brand also constantly grew with the times.

Today 'Waves' flip-flops are the only natural rubber flip-flop in the Sri Lankan market with a special customised rubber formula that makes customers feel as if they are floating instead of walking. The rubber flip-flops are made to a special formula to provide the ultimate slipper experience. The soft premium light weight rubber sole is the key feature of this brand.

'Waves' covers the main aspects that customers look for when purchasing flip-flops which is safety and comfort and over the years have gained the trust of millions by producing products that deliver these and much more. Adding to the quality is the attractiveness of the designs and the affordability of the prices.

Waves is also proud to be the only light weight natural rubber flip-flop in the Sri Lankan market which has unique features such as the contrast of two colour high quality strap combinations, vivid and vibrant colour palettes, slim and regular fit styles and unique engraved designs. Over the years 'Waves' was able to produce designs that are eye catching and attractive to all ages. Designed by highly skilled artisans the 'Waves' brand stands out among the rest.

Modern technology is used to turn out a wide range of men's and women's flip-flops. As a brand 'Waves' has plans in the pipeline to take the distinct Sri Lankan identity on to a global scale. The first step out in to the international market was to introduce the products to the Maldives. Flip-flops are considered a fashion statement in the string of islands that are the Maldives, and understanding this demand, 'Waves' is now available at main resorts in Male. Plans are also underway to take 'Waves' to other global fashion destinations such as Dubai and Europe.

'Waves' is set to become a benchmark in a homegrown fashion brand that will not only bring comfort and style to users, but will also put Sri Lanka on the global fashion map.