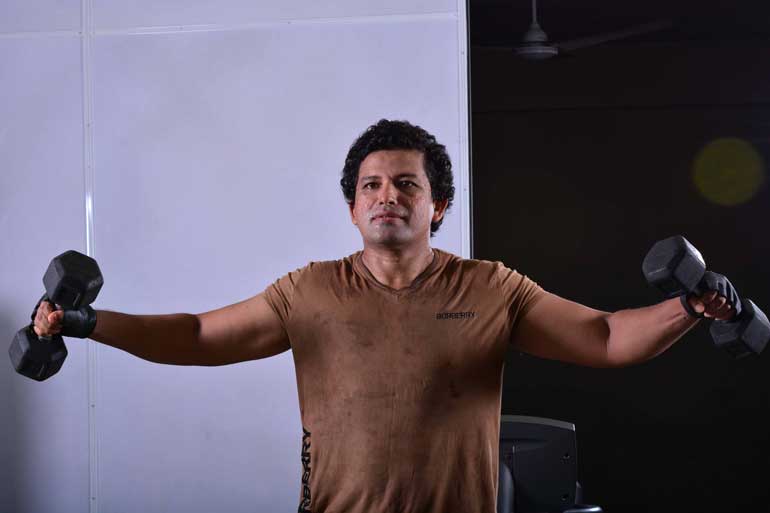 Hemal Tirimanne is a fitness instructor credited with introducing modern concepts of fitness to Sri Lanka. Today he has expanded his repertoire into art and entertainment. Hemal has acted in more the 10 teledrams and three films. He is currently Visual Director for Thissa Nagoda Vitahana's program of remade hits. Hemal also runs his own production house. The Daily FT caught up with Hemal to discuss his career in fitness. Following are excerpts:
Q: Tell me a little bit about your career in fitness. How did you get your start?

A: I started my career in health related fitness nearly 20 year ago when the industry was not so popular in our country despite popularity in the West. After completing my A/Levels in Biology, I studied for an Advanced Diploma in Nutrition and Dietetics as well as a Diploma in Fitness and Nutrition. Armed with this education, I was well-equipped to provide professional service to my clients even in the early stages of my career.

Q: What valuable life lessons have you learned as a fitness instructor over the years?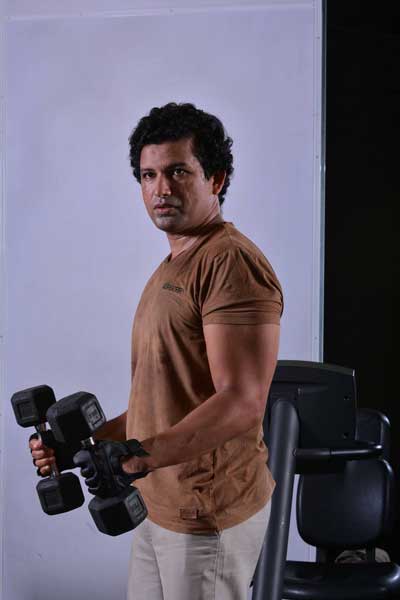 A: You have to be a role model to inspire your clients and lead from the front. As a fitness leader it's your responsibility to be updated on the latest developments in the industry so that your clients are in safe hands.

Q: What are the new trends you have noticed in the fitness industry?

A: In the early days of fitness, only those who were supposed naturally strong got into heavy regimes of exercise. They trained for performance-related fitness and competitions. But now the idea has evolved, it has become a must for everyone to maintain good health at all ages – young and old.

Q: With so many different kinds of fitness programmes available these days, how is an average person supposed to choose the right one for themselves?

A: Any health fitness programme needs to be supported by a sensible diet and technically correct, safe exercises. Even if you work out regularly you will never achieve a good level of health and fitness unless you nourish your body with wholesome food. Furthermore you need to set realistic goals and do a risk evaluation before you start training. You need expert advice in your training programme and proper nutrition. Your age, your profession, your present level of fitness will be important parameters to be considered before you start. In simple terms: walk before you run.

Q: Sri Lanka has been seeing an increase of 'lifestyle' diseases like diabetes, obesity, etc. What do you think is responsible for this and how can we change it?

A: Being inactive for long periods of time slows down ones metabolism. Eating lots of starch and sugar will contribute to weight gain. Then one becomes liable to obesity and other non-transferable diseases like diabetes, heart disease and hypertension. Proper nutrition goes hand in hand with regular exercise. No exerciser programme will give you results unless supported by proper nutrition. Cutting down on starch and fat, consuming high amounts of fibre, avoiding soft drinks and brisk walking about four km per day will give you the initial levels of fitness for you to improve upon later.

Q: People often say they are unmotivated to exercise especially after a long day of work. What inspires and motivates you every day?

A: First you must realise the importance of good health. You will feel better by being active. Just think of the rewards you will get by being healthy. Your time and commitment will be rewarded by good health and an impressive physique.