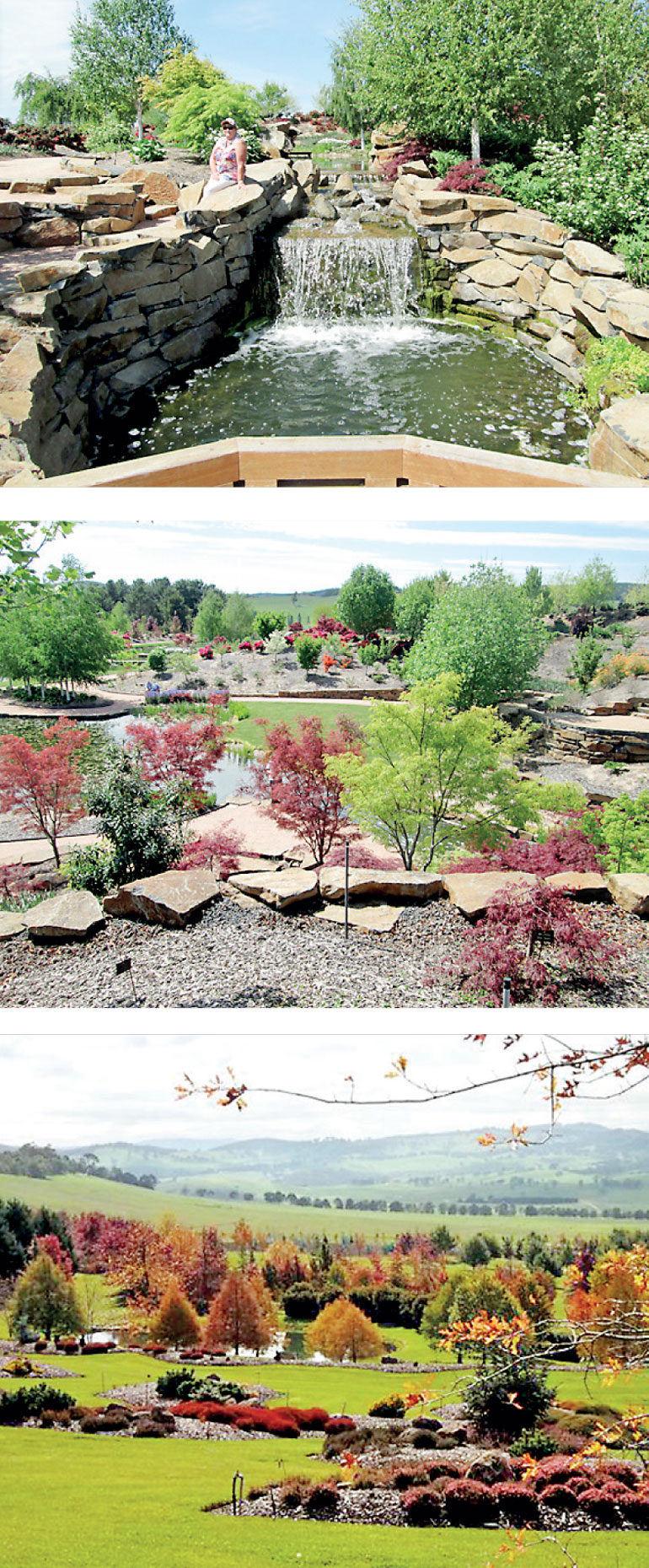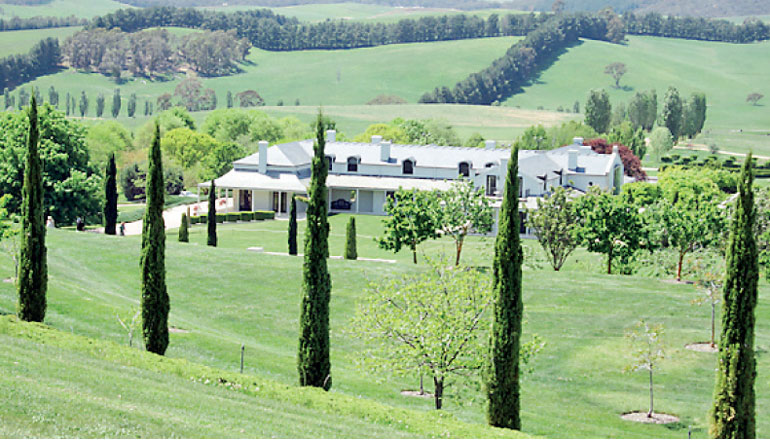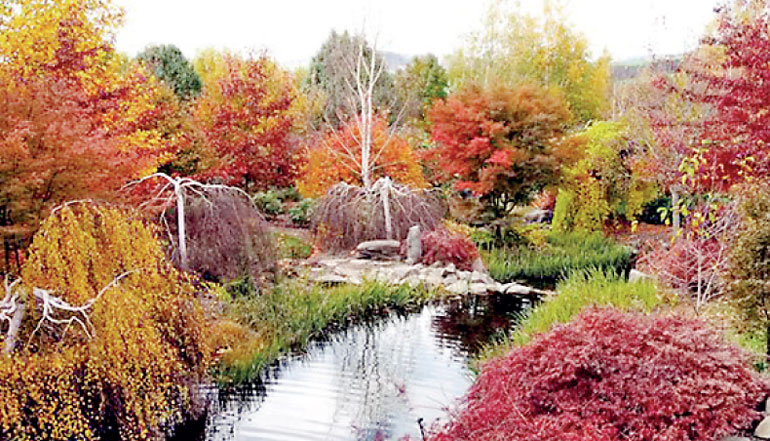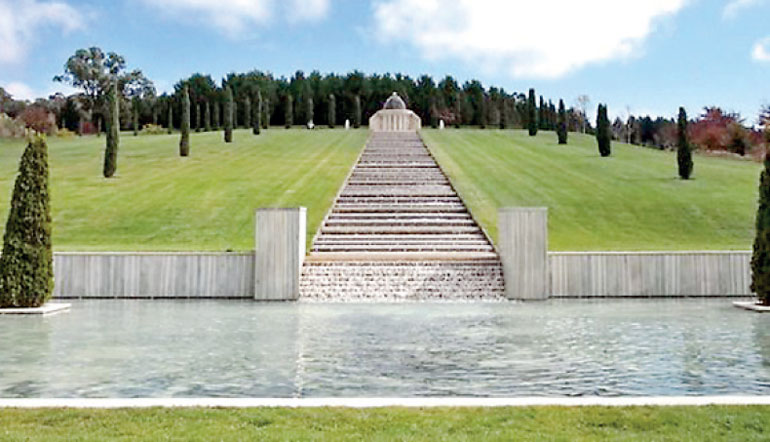 Lee Hayward and wife
Springtime with longer days when there is more sunlight and better weather sees lot of outdoor activity. It's time when many spend the weekends out of the cities or go on longer holidays both within and outside Australia.

Recently we drove up beyond the famous Blue Mountains in New South Wales to visit the privately owned Mayfield Garden which is open only during a few days in October. Covering an area of over 160 acres (64 hectares) in a 5,000 acre working farm outside the hill town Oberon, it has been accepted as one of the world's largest privately owned cool climate gardens.

The billionaire owner, Garrick Hawkins, an investment banker had been inspired by the grandeur of English country garden estates. Starting in the mid-1990s It had taken several years to plan and put into shape and some areas are still been developed. "When we started we didn't intend to make it quite this large. It just sort of evolved bit by bit," he says.

The visitors drive up to the entrance, park the vehicles, purchase entrance tickets and start a quiet walk. One can spend several hours – there is so much to see. The walkways are neatly paved and it's also possible to use the green areas to walk leisurely while taking short rests.

It was interesting to see that most visitors were fairly elderly couples. Most of them were quite friendly and willing to have a chat. When we asked a couple whether they were enjoying the visit, the gent replied 'ekai, dekai, thunai' obviously noting that we were from Sri Lankans. (Not many see a difference between Indians and Sri Lankans!)

Naturally we were curious to know how he knew to count in Sinhala. He told us he was born and bred in Sri Lanka where his father, an Englishman had been working at Hayleys in 1915 when the company was owned by a British firm. The father had been in charge of the rubber division.

Lee Hayward had spent 10 years and remembers his young days studying in the hill country. He makes it a point to travel to Sri Lanka every year with his wife and loves Nuwara Eliya. "Hill Club is my favourite spot," he said. During his next trip he said he was keen to pop in at the Colombo Club of which his father was a member. He had migrated from England to Australia where he had led most of his adult life.

We met them as we were walking round the Water Garden which extends over six acres and features a stone and water feature garden, a blue-stone bridge, a red bridge, boardwalks, a copper tree fountain and a pillar pond. Mass plantings of Rhododendrons and Hydrangeas mingle with delicate water lilies and tall Birch trees.

Moving over to the Private Garden which extends beyond the Water Garden, we saw a vast selection of foliage, well laid out flower beds, an aviary, landscaped amphitheatre, an 80 metre cascade and a cut flower garden. For a keen gardener there is so much to absorb but even a casual visitor can really enjoy the beautiful landscaping and appreciate the effort put in to maintain such a huge garden

A feature writer in the Sydney Morning Herald captures the view vividly: "Arrive early, allow the whole day and start with the big picture. Don't be distracted by the details of the Water Garden's irises and lilies; the wisteria hanging in curtains; the cherry blossom and rhododendron in bloom; the incredible stone walls, you'll get to them later. Head to the top of the hill. From the terrace, the vast expanse of the garden stretches beneath you, bisected by curving lines of dark green conifers as emphatic as exclamation marks. Beyond the garden, lines of velvet hills roll across the horizon. Take in the scale – of the ideas, the work, the cost and the effect. In the world of Australian gardens, Mayfield is a rare treasure."

Seeing is believing, they say. Mayfield Garden is a rare treasure indeed!