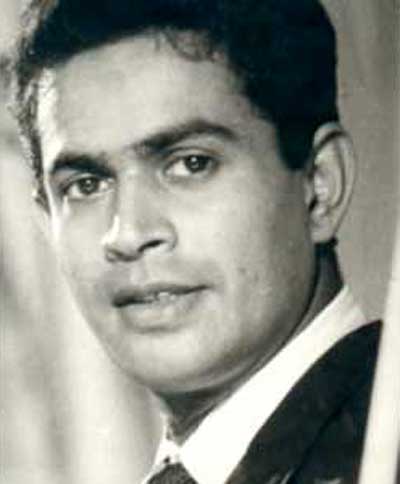 Tony Ranasinghe
It was 5 April 2011. I dropped in at Lester James Peries' home that morning to wish him on his 92nd birthday. Friends and well-wishers began trickling in. Most of them were film personalities. As we were chatting Tony Ranasinghe walked in, looking as fresh as ever, to wish his 'guru' who introduced him to the big screen. As Tony wished him, I clicked the little camera I had with me.

From the playful village lad's (Baladasa) cameo role he played in 'Gamperaliya,' Lester 'promoted him to play the lead role of a happy-go-lucky Colombo 7 type young man in 'Delovak Athara' (1966). There was no stopping Tony from then on.


Legacy of creative work

Though Tony Ranasinghe has departed, he has left behind a legacy of creative work which can be enjoyed by generations to come. For seniors like us, he has left behind memories of classy performances on stage during the golden age of Sinhala theatre.

He was the leading actor in Ape Kattiya productions culminating in 'Harima Badu Hayak' in the 1960s. Some of his screen appearances can be watched on DVDs. The screenplays and drama scripts he wrote are available with the directors. His translations of some of the best known Shakespeare works are out in print.

Over a five-decade period he achieved much more than being an actor. Most of the time he dominated the film scene along with Gamini Fonseka, Vijaya Kumaratunga and Ravindra Randeniya, to name a few.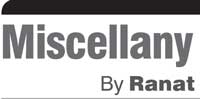 A disciplined player

I have seen most of the roles he played in feature films portraying varied characters which came so easy to him. He was such a disciplined player that he took great interest in studying every character he had to play. Possibly the challenging roles he played on stage gave him that discipline and, of course, confidence to handle any form of character.

Sugathaapala de Silva being a revolutionary drama producer saw to it that his cast gave the fans the best. Apart from Tony there were others like G.W. Surendra and Wickrema Bogoda who made their mark in the Ape Kattiya plays. For some them that was a solid foundation for their future careers on screen.

I fist interviewed Tony in the late 1960s for a column I did in the Sunday Observer. Titled 'In Focus' the column featured up and coming players on stage and screen. Since then we were in contact even though I moved out of journalism.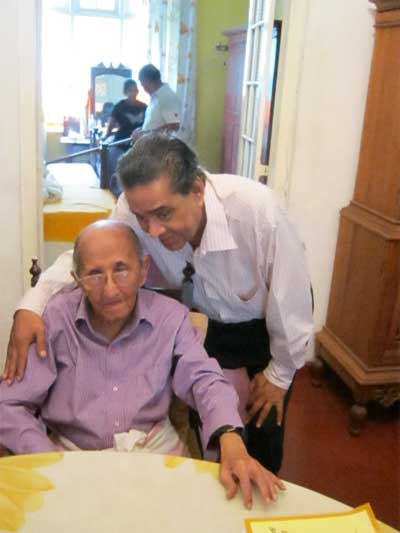 Tony Ranasinghe wishing Lester James Peries on his 92nd birthday
Cricket lover

At the time I was handling communications at CTC, we were the only private sector company to sponsor cricket. Whether it was a foreign tour for the national team or an international team visiting us, CTC always chipped in to bear the costs.

I used to meet Tony at every match when a foreign team played in Colombo. He was very fond of the game. "I never played cricket but as students of De La Salle we used to go and watch school matches. Collecting cricket pictures was a popular hobby at the time," I heard him saying at an interview on TV.

Though I gave up writing to the newspapers during my working career at CTC, I continued my interest in Sinhala theatre and cinema and hardly missed a good drama production or a film. By the time I retired and started a regular column in the Sunday Times, I had followed Tony's steady progress as a leading actor in films.


Fine performance

As Tony gradually moved away from playing romantic roles, he was yet in demand for more mature roles. Of such roles I remember vividly his fine performance as Victor in Prasanna Vithanage's 'Pavuru Valalu' – a film scripted by Tony in the early stage when he tried his hand at writing screenplays.

He played opposite Nita Fernando who returned to the screen after quite a while and bagged the award for Best Actress locally and at the Singapore International Film Festival. Tony won the Best Screenplay Award at the Critics' Awards'.

After using his skills to write several film scripts, Tony started translating popular Shakespeare dramas. He also gathered a lot about Shakespeare's life which was hitherto unknown to the Sinhala reader, thereby adding value to his translations.

He may have had many more plans but it was time to move on.