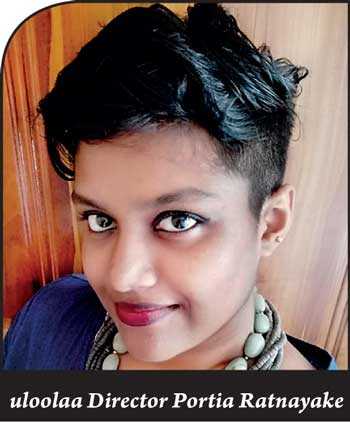 uloolaa is a newly-launched online clothing brand for kids, powered by stay-at-home mums. Kids' clothing may belong to a saturated market but uloolaa has found a way to stand out in the crowd through its distinctive features: The designs accommodate most sizes within an age range allowing a 'grow-with-me' transformation, whereby the child can continue to wear an item as he/she grows from one size to the next; the design is suitable for local weather, and grants maximum value for money, durability and flexible fitting; the clothing items are unique – no two items look alike; and the material used is recyclable/biodegradable.

Also impressive is the fact that the project facilitates a flexible and feasible work structure that enables single mothers and other struggling mothers to work from home, thus empowering women who are unable to go out to work due to family commitments.

uloolaa has the blessings of struggling mothers who have now found an outlet to utilise their talent and become financially independent, while still being able to carry out their parenting duties. The blessings combined with the talent and zeal of these women is a sure-fire path to a bright future for uloolaa.

Weekend FT spoke to the brilliant mind behind this new venture, uloolaa Director Portia Ratnayake, who was happy to share details of her fascinating new endeavour. Following are excerpts from the interview:
By Fathima Riznaz Hafi

Q: Tell us about the 'uloolaa'

story?

A: 'uloolaa' is a boutique kids' brand built by stay-at-home mums. It features one-of-a-kind clothes and accessories made at the homes of creative women who are unable to find corporate employment due to their personal commitments to their homes and families.

uloolaa is also probably the first online-only boutique clothing brand for kids in Sri Lanka. I say this not because being the first is of any importance to the buyer, in fact being the best is much better than being the first, but I say this because setting new buying trends in a saturated and highly-commercial market such as kids' clothing is a huge challenge; and I want my customers to support uloolaa through this journey, just as they did PickMe and anything.lk (now wow.lk), both which were successful in setting new buying trends and both of which I have been lucky enough to be a part of, from the start.

Q: How long has it been running?

A: As a business 'uloolaa' only just launched. But the idea has been brewing for nearly five years, evolving with time. It was with a good friend of mine that I first visited this idea. It was
mostly like a hobby, we never got to commit ourselves to it. However, I started thinking about it more seriously following my experience with the female drivers at PickMe, where I worked. The brand started taking concrete form after I finally decided to quit my job last August, as Vice President – Communications at PickMe, and commit my time fully to uloolaa. Since then it has been a tedious uphill climb with many obstacles, foreseen and otherwise. But finally on the first of February this year, I was able to announce the launch of 'uloolaa' to the public.

Q: What inspired you to launch a business of this sort?

A: A few key incidents actually.

Five years ago a good friend of mine and I – over a cuppa at my place – found ourselves discussing how limited clothing options were for baby boys. This was because she had just delivered her son, and as I was soon to find out, the lack of boyish – or at least gender-neutral – clothing options for babies was a common predicament among mothers of boys. She said making gift hampers with gender-neutral baby clothing would be a good idea and so we made a few. The feedback was good, but we didn't have time to produce to meet the demand as we were working full time, so the idea reduced to producing only for family and friends when new babies arrived.

When shopping for my two daughters I often found it hard to find breathable, comfortable and durable clothing that can be worn indoors and outdoors alike. And I suppose I have a very specific taste too, which wasn't much catered to in the current market. So I found myself buying from eBay, etc. And I learnt that this practice was also not uncommon among mothers. We mothers like our kids to look unique, we are eternally tempted to buy something new for them, but things are sometimes too costly especially if the kids will outgrow them in no time!

When I was on maternity leave with my firstborn, I was faced with a dilemma as my daughter didn't feed off the bottle. As my leave drew to an end I had no choice but to consider staying at home. Luckily for me, my boss at that time and friend Zulfer (CEO of PickMe), agreed to let me bring the child to office. So my firstborn literally grew up inside a portable crib that sat next to my desk at the office. But while I was lucky to be able to go back to work, many of my friends who had babies around the same time had to quit their jobs, even if they were sometimes the parent with the higher income. This again is a common issue faced by many mothers.

My close relationship with the few women from the PickMe fleet – especially single mothers – who worked up to four jobs at a time, inspired me to find a solution for mothers out there who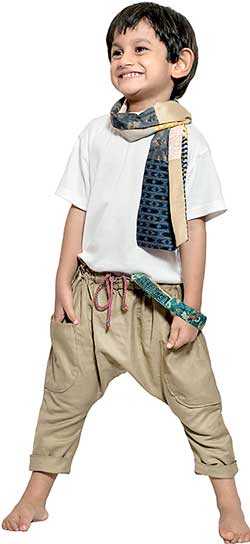 are not only skilled in many ways, but are also eagerly waiting for an opportunity to use their skills for the betterment of their families. I realised that if flexible job options are available, women are able to make time and earnestly commit to any kind of job.

So I thought to myself, 'If I had to stay at home after my baby, I would have felt absolutely miserable not being able to use my skills and having to become financially dependent. But if I had a platform to submit some creative work maybe I could use the time when the baby was asleep or when she was off at school and earn myself an extra income while doing work that is mentally satisfying.' I'm sure the same thought would have occurred to millions of mothers around the world, but there are two major barriers to overcome:

Buying raw material and tools for the creative process at a cost that would make it possible to price the finished product at a competitive rate, and

Selling the end product; the latter being the more challenging.

Then I saw a solution. My entire career has been in the production end of digital start-ups. From anything.lk, the first e-commerce website in Sri Lanka, to PickMe, the first live-ride-hailing mobile app, both of these businesses provided platforms where the buyer and the seller were connected. So I knew how to create a platform and I knew who the sellers and buyers were! And maybe I could create that Etsy-like platform for our local mothers.

It wasn't that easy, of course. It took me eight months to work out the production/sellers' end of things, and I just opened shop for the buyers and I'm sure the bigger challenges are yet to come.

Q: Are the products hand-made?

A: 'Home-made' would be a better term to use in the case of uloolaa, because though none of the pieces are factory made, most of them are sewn using industrial machines at the homes of the women who produce for uloolaa. There are also completely hand-sewn and embroidered pieces for sale on the website. There are also women who sew using those old black and gold singer machines that you need to paddle. There are all sorts of products made by these women using whatever equipment is available at their homes. If they don't have machines I teach them hand-embroidery and off they go and completely amaze me with their artistry! And as every single piece on the site is an exclusive item, I feel that it is honestly 'art' that we're selling, and not clothes.

Q: Tell us about the age and size

range?

A: uloola designs exclusive one-of-a-kind clothing for kids aged nine months to nine years. The sizes go as 9+ months, 1+ years, 3+ years, 5+ years and 7+ years. But since uloolaa is an online business and sizes for kids clothing is hardly standardised, we came up with a rather clever design solution to avoid disappointment in buying the wrong size. The uloolaa fit was made after months of R&D so that an item of a certain size will fit almost all body shapes of children that belong to that size category. Additionally, uloolaa outfits often have adjustable straps, adjustable waists, adjustable hem lengths, and also a special feature that we call 'grow-with-me,' which means a child can continue to wear an item even as he/she grows from one size to the next; i.e. there is no harm in buying the smaller size because it is almost guaranteed that the little one can still wear it without an issue. For example, a full length pant for a 1+ year old will be above the ankle for a 3+ year old. And if you accidentally buy the bigger size, you only have to grow into it. We have given the uloolaa size charts online for reference, while also describing how each item can be worn.

Q: Apart from clothes, what are the other products you make?

A: We do accessories, stationery items and bags. Shoes and books are also in the pipe. All of these are produced by stay-at-home mums, of course.

Q: Tell us a little about the women who work for you?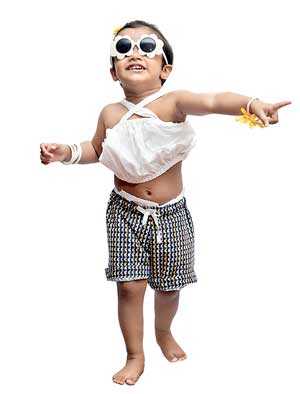 A: I look for women who are highly skilled in what they do and want to work from their homes during their spare time. I have had over 200 applicants reach out to me, but despite the multitude, I've been very strict on production quality and have only picked seven gems who work with me at the moment. Like I said before, if they are skilled, I work with whatever they have and I pay them above industry-standard for their work; because I believe that if they find uloolaa to be a good source of income where their work is appreciated and their spare time is used productively, they will stay with the brand longer. I cherish knowing that they deliver their work to me with smiling faces and grateful hearts. A mother's blessing is a sacred thing. And these products come with the blessing of the mothers who create them and in turn I believe the mothers who buy uloolaa will cherish the uncompromising quality of the products, the attention to detail, the uniqueness of each piece, the very reasonable pricing and most of all knowing that their purchase is empowering skilled mothers just like them.

Q: How do customers reach

uloolaa?

A: Our website is www.uloolaa.com and of course customers can reach us on social media and we will be happy to help them or give more information. They can just search for the handle @uloolaa on FB, twitter and Instagram.

Q: Do you deliver and what are the locations?

A: Yes we do. We are currently restricted to Colombo and suburbs, but of course we hope to change that to facilitate the demand as it grows.

Q: What about pricing, are the clothes affordable?

A: Many who have visited the website have asked me how I manage to keep the prices so competitive while producing one-of-a-kind pieces, with fabrics like linen, handloom and cotton, etc., while also paying the seamstresses above average. The answer is simple – we use simple and clever ways to reduce waste and maximise the use of energy, material and resources. We have a zero waste policy, and we use every bit of the raw material we purchase. We've also kept our branding and packaging to simple minimums. And of course we don't have heavy machine, labour or infrastructure costs. We operate from our homes and put in plenty of good old-fashioned elbow grease as individuals.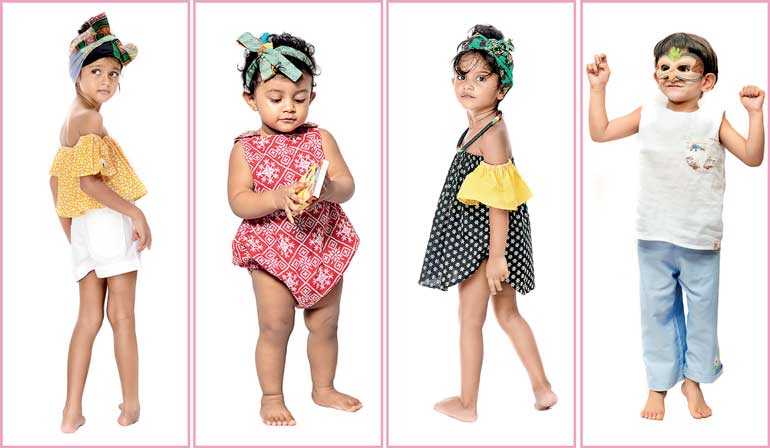 ---
The magic makers
Not forgetting the talented women working behind the scenes, we have a few words from them as well, sharing their experience working at uloolaa.

"I was shown the price list paid for sewing each item, and I was shocked. I have been sewing for 15 years and I have never seen these prices being paid for sewing. I asked madam why she paid so much to do simple things that didn't even take five minutes. She said, 'I'll pay five times more for you to spend five minutes more on this product and make sure it is finished as perfectly as possible. And at the end of the day you will feel thankful you took up work with me and I will be happy with the product I'm paying for,'" said Yamuna from Kohuwala.

"I have never met someone as understanding of our situation as her. From the first day she talked to us, she made so much sense. She understood all the problems we were facing in trying to produce and sell on our own. I am over 60 now, I have been sewing since I was 18. I raised my kids as a single mother after my husband passed away very young. I hope to work with her for as long as possible. I bless her abundantly, because I have never met someone as understanding as she is," expressed Anula from Nedimala.

"Since the pieces are each one of a kind, I feel a little thrill with every piece I finish. It isn't at all boring. I think the designs look very unique too. It is a pleasure doing such jobs. It takes my mind off the weariness I feel after my busy day as a mother of two boys," shared Anuradhi from Pannipitiya.

"The first time I called her she spoke to me so kindly; I said I didn't have a machine and that I may not know how to sew clothes, but I wanted to do something creative. She was so supportive of it. Other people often bark at me for wasting their time with my call. Madam is different, she taught me how to sew and gave specific instructions and sat with me two whole days helping me perfect the stitches. She shares video tutorials also. I felt that I shouldn't let her down so I made up my mind to do amazing work for her, and it makes me happy to see her smiling when she receives my finished pieces," said Rizmiya from Kolonnawa.
---
Customer feedback
uloolaa has received a lot of positive feedback from its customers. Here Portia shares some of the feedback:

"Thanks a lot for delivering the items I ordered so promptly and for being so lovely. Great customer service. Also the clothes look super cute and made well. Thanks. Will definitely shop for more soon" – Shenali Perera from Nugegoda.

"I just love the fabrics and the designs are super adorable. And my daughter who is 6+ years old outgrows her clothes so fast I usually always buy bigger sizes. But I just bought the very same design of dress on uloolaa of a size 3+ and 7+ and my daughter wears the 3+ as a top and the 7+ as a dress! I doubt I will ever want to buy clothes for my daughter from any other place" – Niwanthi from Wellampitiya.

"Kids clothing to the next level. Keep inspiring the next generation" – Achala from Nugegoda.

"All original and made to perfection! Just love these!" – Sammy from Ja-Ela.