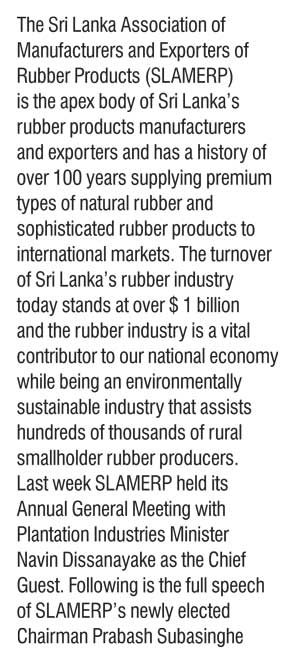 Hailing from France, Jacques & Laurent Pourcel are a unique combination – being identical twins and master chefs. For the first time in Sri Lanka, the brothers will host an exclusive six course dinner at the Cinnamon Room of Jetwing Lighthouse on 16 January during the Fairway Galle Literary Festival.

It's quite rare to meet a true master chef isn't it? A person who absolutely adores food, believes in simplicity, fragrance and taste, and takes that extra step in creative preparation and presentation of cuisine. Now, imagine meeting two – and not just any two, but twin brothers!

Jacques and Laurent Pourcel are strongly influenced by Mediterranean culinary culture, and excel at contrasts. Hot and cold, crispy and soft, sweet and bitter… their creations are rich in colours and tastes, and filled with bursts of flavor and emotion.

Whilst present all over the world, in destinations such as Bangkok, Tokyo, Shanghai, and Casablanca, their restaurant Le Jardin Des Sens (opened in 1988) is one of the top gastronomic venues in the south of France, boasting two Michelin stars. In addition, the twins are the proprietors of the recently launched Café Francais by Pourcel in Sri Lanka, which is currently enjoying rave reviews.

For the first time in Sri Lanka, the brothers will prepare and host an exclusive six course dinner paired with five sumptuous wines, from Pierre Rougon – a highly lauded winery from the south of France and specially flown in for this event at the Cinnamon Room, Jetwing Lighthouse.


The dinner will be preceded by cocktails and canapés, at the Coat of Arms bar on the 16 January from 7 p.m. onwards; the perfect complement to the Fairway Galle Literary Festival 2016. For reservations and inquiries, please contact Nadhun on 0773 421 720 or by email [email protected]

"The Pourcel brothers are indeed blessed," says Jerome Auvity, Director-Operations at Jetwing Hotels. "They've got that simple touch, one that guarantees that every bite you take of their amazing creations is remembered forever – the meal that you will talk about and compare all others to. Most of the ingredients are flown in especially for this event, such as truffles and the wine from Pierre Rougon, making this dinner a truly exclusive one indeed. We would also like to thank SriLankan Airlines and the support given to us by the French embassy in Sri Lanka, without which this event could not have taken place," he continued.

Family owned and in the tourism industry for the past 43 years, Jetwing Hotels has surpassed expectation at every aspect. Building on their foundation of being passionate, as well as the experience of true, traditional Sri Lankan hospitality, constantly pioneering discoveries captures the essence of the brand. Such a strong statement and direction have enabled Jetwing Hotels to imagine, create and manage marvels and masterpieces, where distinctive design and elegant comfort complement each other and the environment. Considered a priority, sustainable and responsible practice is implemented through the award winning Jetwing Eternal Earth Programme; with energy efficiency, community upliftment, and education of earth saving measures to schoolchildren being a few tenets of the Programme.