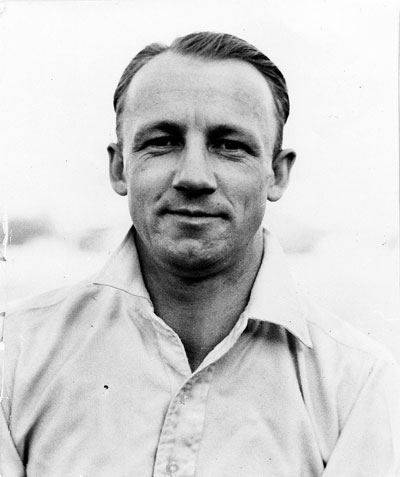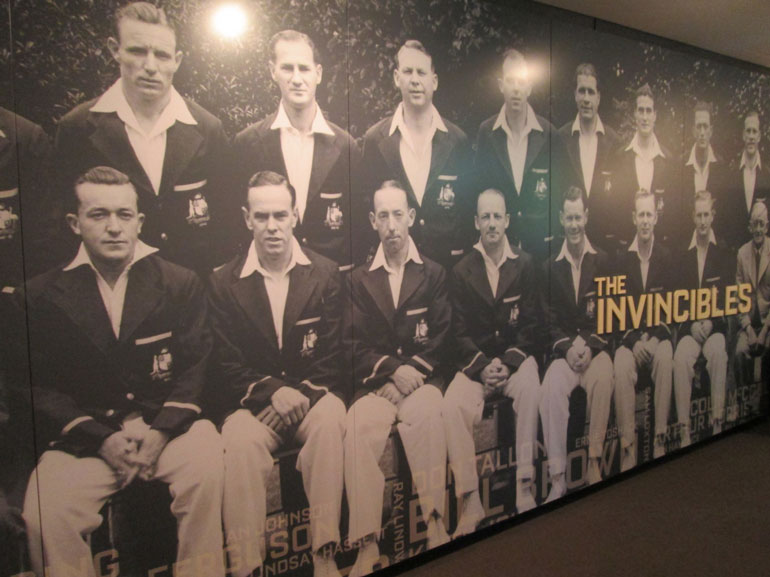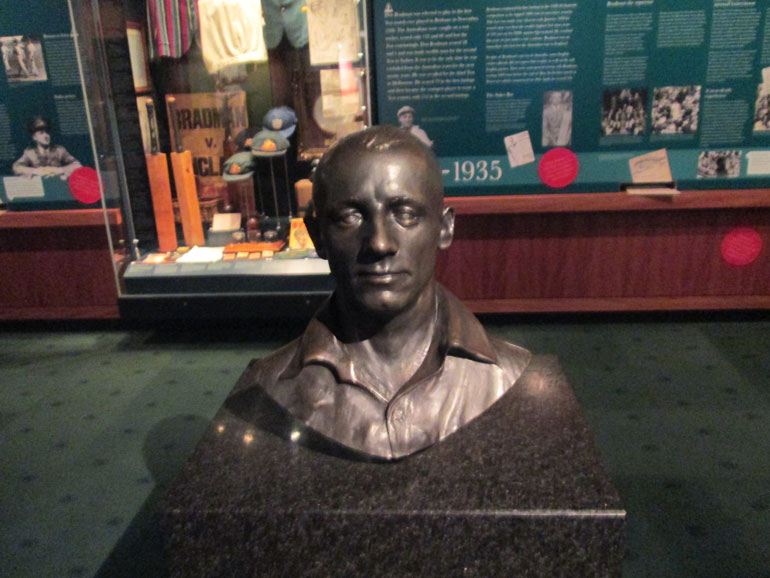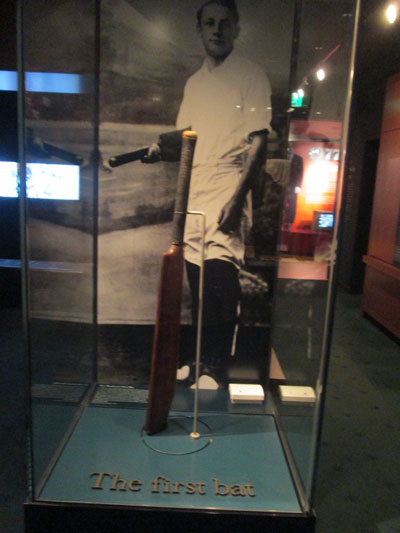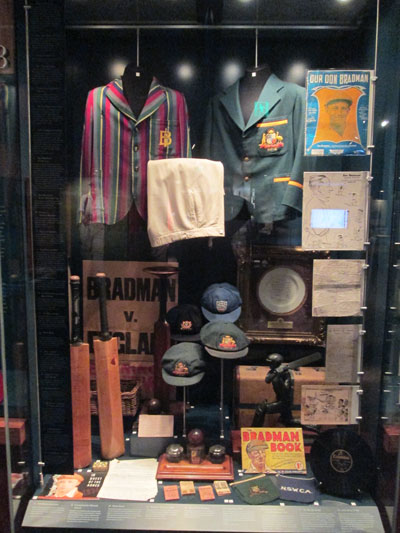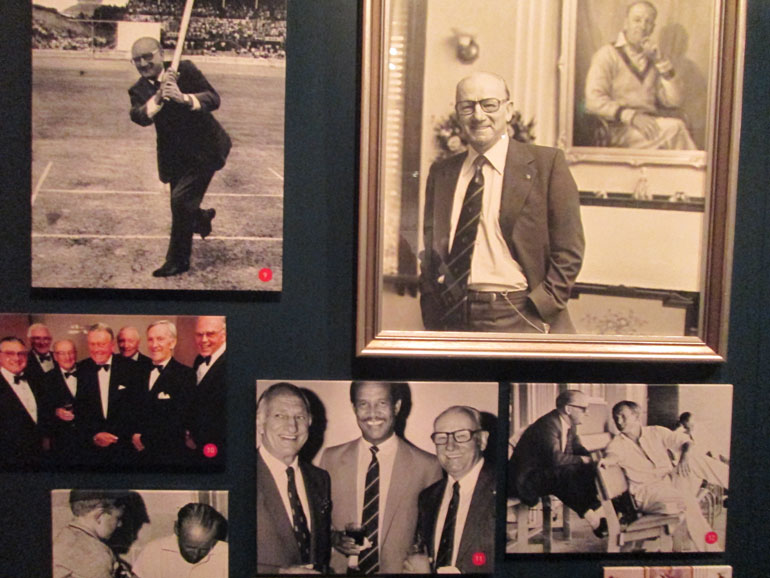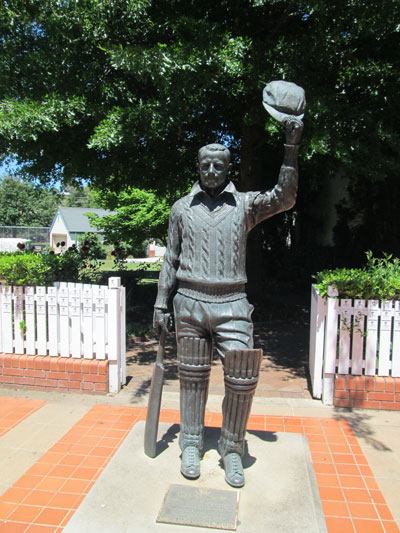 Fifteen years after his death – on 25 February 2001 – Sir Donald Bradman remains the single most famous name in cricket history. His performance testifies why he is being adored so much.

His average in Test cricket was a remarkable 99.94 per innings. He had an average of over 95 in first-class cricket, In Sheffield Shield matches – considered the world's strongest domestic competition – his average was a meteoric 110. He scored 117 first-class centuries which equates to one approximately every three innings.

The 'Boy from Bowral' has been honoured with the opening of the Bradman Museum & International Hall of Fame close to his Bowral home in New South Wales. It's a place one can visit over and over again – there is so much to see, so much to learn and so much to absorb if you are an ardent cricket fan. I paid my third visit there recently and felt there was much more added since my last visit a few years back.

The name board at the entrance is in three sections. Of the Museum it states: 'Paying tribute to Australia's greatest sports hero, the Museum explores and recaptures great moments in Australian and International Cricketing History'.

A welcome message to the Bradman Centre has a quote from Sir Don: 'In the twilight of a long and happy life I still think cricket is the finest character builder of all our sports. And in the years ahead I trust that the museum in its lovely setting will be the catalyst to encourage and inspire the young people of Australia to serve their nation with courage, honour and humility'. The third is a blurb on the Bradman Foundation, an NGO which manages the Museum, offers university scholarships, sponsors youth cricket competitions and conducts residential cricket camps 'for all young players regardless of experience or ability'.

A long journey

Once you are inside it's a long journey from the days of 'The Invincibles' to the days of Tendulkar. You are greeted with a long picture of The Invincibles – the Australian cricket team which toured England in 1948 captained by Bradman (he was then just reaching 40), who was making his fourth and final tour of England, and created a record by being the first Test match side to play an entire tour of England without losing a match. Inclusive of five Test matches they played and won 31 fist-class fixtures.

In 'Bradman the Man', a short biography I picked up at the Museum, Graeme Atkinson describes his last appearance in a Test: "In the second week of August 1948, the team returned to London for the Don's final Test match, to be played at the Oval. Winning the toss and batting, England was blasted out for 52. The Australians then showed that there was little wrong with the pitch by putting on 117 for the first wicket before Sid Barnes was out, to bring Bradman to the wicket at 5.50 pm.

"A crescendo of applause followed him all the way, the sound redoubling as the English team, led by Norman Yardley, surrounded the Australian captain and gave him three cheers. Desperately anxious to do well in this, his final game, but tense an anxious and with vision perhaps blurred by emotion, Bradman played his first ball, a leg break from Eric Hollies, hesitantly to silly mid-off. Equally hesitantly, he tried the same stroke to the next ball, but his time it was a googly which turned in just enough to touch the inside edge of Bradman's groping bat and go on to remove his off-bail. The great man took a quick look round to confirm the disaster,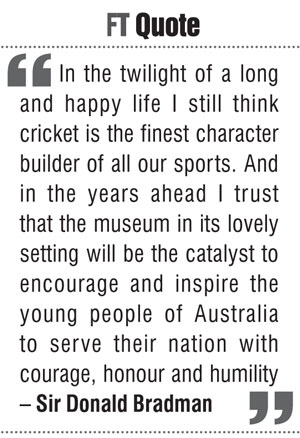 tucked his bat under his arm in his usual style and strode from the wicket for the last time in Test cricket.

"The famous duck in his last Test innings deprived Bradman of a Test average of 100. To achieve this, he had needed only four runs; just one more boundary to add to the hundreds he had already hit in his amazing career. In the end, fate denied him, perhaps to show that he was only human after all."

In fact, in the previous Test, Australia had to get 403 runs to win. They had nearly six hours to bat on a worn and spinning pitch. Bradman told his team to try for victory. He came in when the score was 1 for 57. He hit 173 not out adding 301 in a partnership with Arthur Morris (182) in only 217 minutes. Australia won with 15 minutes to spare.

Bradman Gallery

Walking through many an interesting feature relating to the game, one comes to the Bradman Gallery where the life and accomplishments of the great Don are displayed. The materials range from the first bat he used to baggy green caps, blazers and other paraphernalia. His achievements are divided into different periods and described, backed by photographs. There are separate clusters of photos showing him with other cricketers and the family.

It takes several hours for a cricket enthusiast to see and absorb everything in the Museum. The time he spends is well worth it.

One cannot miss the life size statue of Sir Donald Bradman in the courtyard which had been unveiled in 2002 – one year after his death at the age of 93. Adjacent to the statue is the Bradman Rose Garden, where Bradman and his wife chose their ashes to be scattered – a final wish to return to their childhood home.