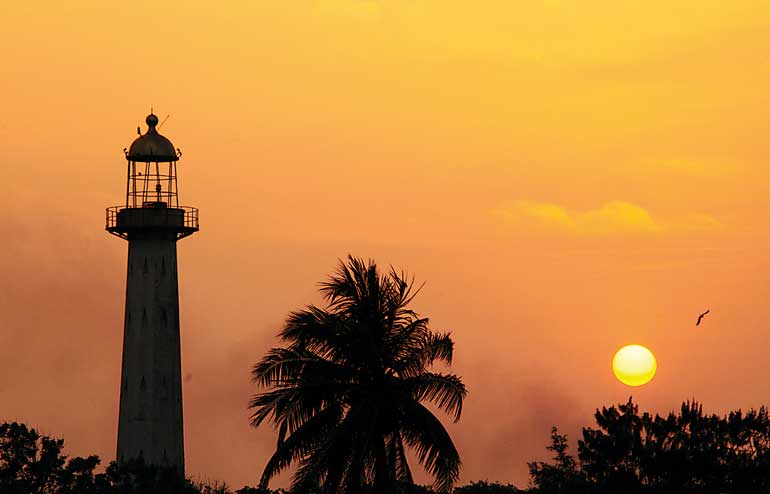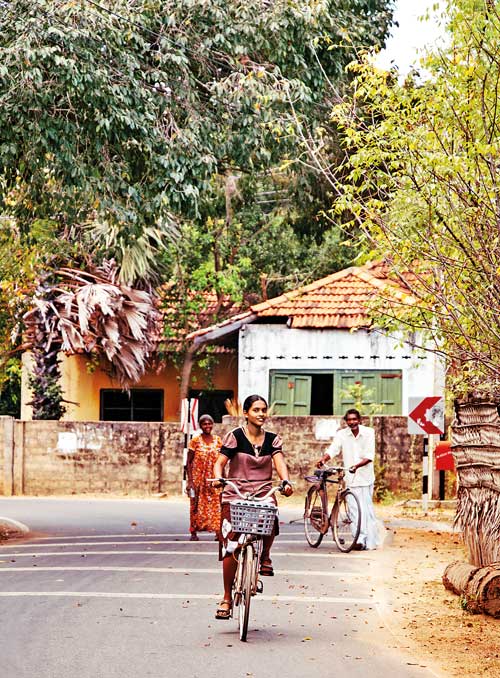 By Aysha Maryam Cassim

In May 2014, I visited Jaffna for the first time in my life. The indelible memories of that short trip made me want to revisit this city of unparalleled, unpolluted beauty. I wanted to get to know Jaffna better.

Three years later, on Sinhala and Tamil New Year's Eve, we decided to take a different route to A9 from Colombo that took us to Jaffna via Chilaw-Puttalam-Anuradhapura-Vavuniya and Jaffna in less than seven hours. April might not have been the best time visit the Northern Peninsula, but the humidity in Jaffna was thankfully tolerable and was mellowed down by intermittent overcast skies.


This is why I love Jaffna.

Landscapes and life

"Jaffna is almost on the only place in Ceylon of which it might be said that no one is idle or unprofitably employed. The bazaars are full of activity and stocked with a great variety of fruits and vegetables than is to be seen in any other town on the island. Everyone appears to be more or less busy." ('The Teardrop Island' by Cherry Briggs)

When Briggs discovers the writings of a Victorian writer and explorer, she decides to retrace his footsteps across the modern day, Sri Lanka. The description about Jaffna during the Colonial period aptly describes the present day capital of the north. Jaffna is a city that bustles with life and prosperity. No matter where they are, in fishing villages of Nainativu, vineyards of KKS, tobacco fields in Inuvil or even on the road, people seem to be always actively engaging in their work.

As you navigate the networks of roads in the Jaffna, head toward the off-beaten paths of the Peninsula for an outbound adventure. Vintage Morris Minors and women in bicycles will glide past you. Sometimes, you'll come across carefree bovines, roaming in the streets, resulting in a cow-congestion. It's a common sight in north and east regions of the island.



During my second visit to Jaffna, I felt much less of a cultural outsider. Within the four days, I managed to pick up a smattering of Jaffna Tamil accent and confidently conversed with the locals. That was quite a learning experience for me.

The dilapidated buildings here and there in Jaffna town remind us the scars of a brutal past. Over years of neglect and abundance, invasive plants have rooted in these forgotten homes.

Amidst the mud wattle houses, you'd find traditional courtyard houses almost everywhere in Jaffna. Some of these houses are around 200 years old and were built based on prototypes of South Indian Chetty community. The open courtyard in the centre lets a lot of natural light in. A murunga, mango or a palm tree is often seen in every garden of a Jaffna house.


The bazaar

The bazaar in Jaffna is one of my favourite places to take a stroll. From fresh Kankesanthurai grapes to famous Anna coffee and condiments, you'd find almost anything in the central market. If you are here for a holiday, make a stopover at the bazaar to take something home from Jaffna.

In the arid plains of Jaffna, palmyra (thal) groves are found in abundance. The thal tree is considered as the kapruka or the celestial tree of the north. Thal "olas" are used to shelter village homes or used as fences to give a sense of privacy. Kottai kilangu and candy made from palmyrah toddy and treacle such as thal hakuru in those cute little baskets (kuddan) are a favourite of many.

Thal pinatu has an acquired, nostalgic taste. These chewy sheets of candy have been a hit among the children who grew up in the '70s. 'Panang Kaai Paniyaram' is another home-made palatable palmyra treat made from its fruit.

Thattu vadai is available in the small boutiques of Jaffna Bazaar. This is undoubtedly my favourite savoury snack, best accompanied with an "inji" (ginger) plain tea. Also known as paruthithurai vadai (vadai from Point Pedro), this flat, fried papadam is made from ulundu, cumin, chilli and salt. It's spicy, crispy and made especially during festive occasions along with other homemade eatable varieties.


Yaal specials

Jaffna cuisine has much more to offer than its spicy, succulent crab curry. The first time I was in Jaffna, I stuffed myself with puttu and raal (pittu and prawns) for every breakfast. For lunch, kanawai or the cuttlefish curry was a must in my rice and curry. Dinner was usually koththu roti or something light. Occasionally, I treated myself to a saiva sappadu (a 100% vegetarian meal) but with the seafood spread available in local eateries, I simply couldn't resist the urge to indulge in a yaal special kadal unavu.

You could visit US Hotel, Yaal Hotel, Hotel Rolex or Millath Hotel for an affordable Jaffna menu with an array of dishes and drinks. And remember, Rio. An ice cream sundae at Rio and a glass of Nelli cordial in the evening will give you a sugar rush. But it is ideal to keep the Jaffna heat waves at bay.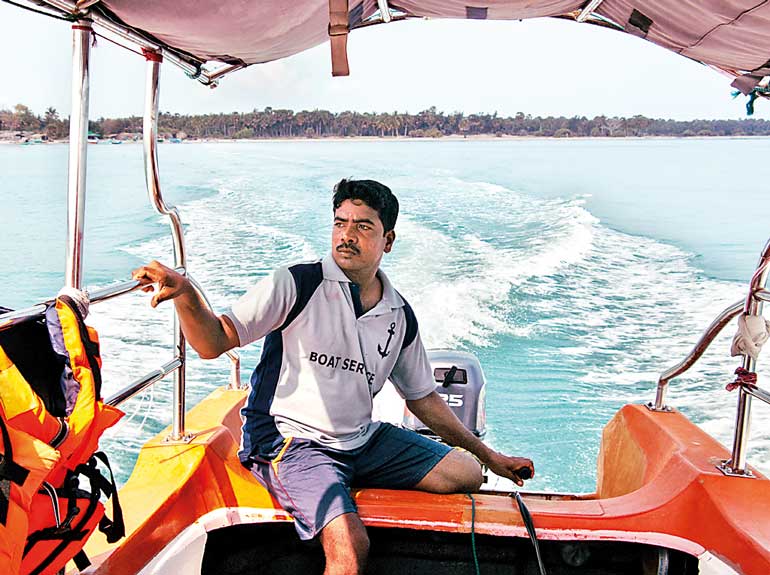 Karainagar

Karaitivu is connected to the Jaffna peninsula by a causeway. The word Karaitivu is derived from the Tamil word "Kaarai" (a thorny shrub) and "Tivu" (island). The drive is around 20km from the town and Karainagar is the main settlement on this island.

Jaffna boasts some of the most pristine beaches on the island and the popular Casurina beach, located in Karainagar is one of them. The gorgeous stretch of white sand extends for kilometres along the northern tip of the island. You can go for a swim, sunbathe or simply relax by the shrubs of casurina trees.

As I had ample time to explore this islet in Jaffna, I went on a short boat ride to visit the Kovilan Point lighthouse far away. The rest of the day was spent walking along the Kariangar neighbourhood, getting lost on the country roads and paddy fields, pausing to take pictures, talking to villagers and admiring the beauty of ornate Gopuram of famous Karanagar Sivan Kovil.

On our way back to the mainland, we pulled over at Vadukoddai, a small town that is also the home to some of the prominent academic institutions in the country such as Jaffna College (founded as the Batticotta Seminary) and JCIT (Jaffna College Institute and Technology.)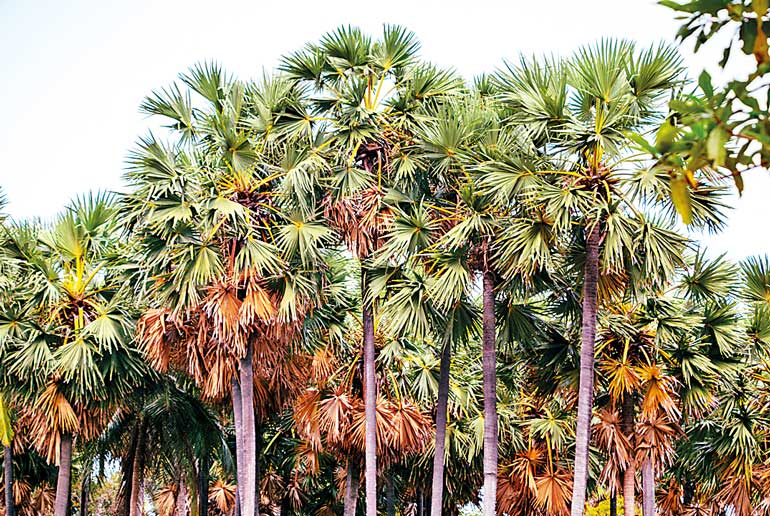 Jaffna Fort and sunsets

As the sun begins its descent to the horizon, take a walk to the Dutch Fort from the Jaffna market. This is one of the best places to get a glimpse of the picturesque Jaffna cityscapes against the backdrop of ramparts, moats and bastions.

The fortress in Jaffna has witnessed and withstood countless unfortunate events of human aggression over the past few centuries. It was built by the Portuguese, taken over by the Dutch, captured by the British and later was destroyed by the savagery of the civil war.

Locals and tourists alike frequent the Jaffna fort. A lot has changed since the war has ended.

But the past still echoes through its concrete rubbles and ruins, a place where a new generation takes selfies and makes beautiful memories today.