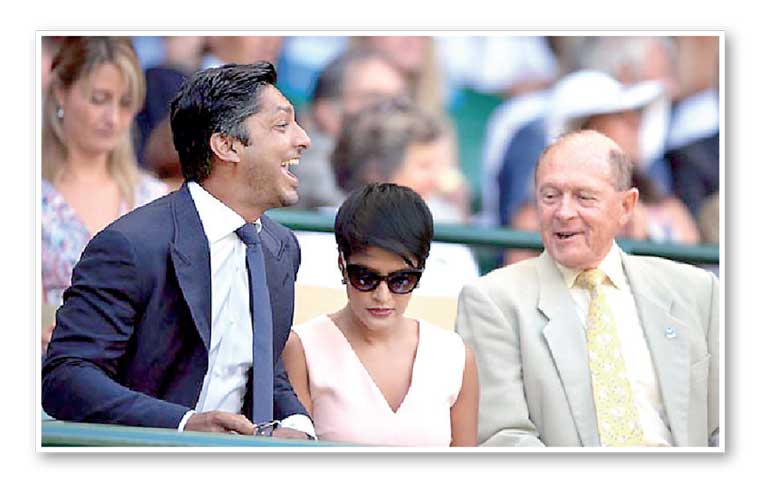 Kumar Sangakkara has the knack of being in the news ever so often. He formally announced his retirement from Test cricket just two weeks ago. That was at the Sri Lanka Cricket headquarters in Colombo. And then to see Kumar S in the Royal Box in Wimbledon centre court amongst other top sportsmen last Saturday was indeed a pleasant surprise.

He was among the guest sportsmen invited to watch the game in the middle-Saturday of the Wimbledon Championships – a tradition followed every year. As for Wimbledon, both for players and fans it is the most prestigious annual tennis tournament.

Having been a follower of tennis for many years (not a fanatic, of course!), I cannot recall a Sri Lankan sportsman being honoured in this fashion earlier. While it is a personal recognition for Kumar as arguably the greatest cricketer Sri Lanka has produced, it is also a proud moment for Sri Lankans to see a countryman being appreciated in this fashion. A video featuring the event is doing the rounds all over the world with Sri Lankan Facebook friends sending it round.

There were three other cricketers alongside Kumar at Wimbledon. The others were Andrew Strauss, Geoff Boycott (now a commentator) and Jimmy Anderson. Among the other invited sports personalities were those who had excelled at the Olympics, rugby, boxing and golf. There was loud applause when Kumar was introduced as Sri Lanka's highest run-getter and fifth highest in Tests.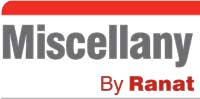 Kumar has more Test runs than any other current player. His 12,305 runs and 38 centuries are the most by any batsman still playing, way above second-placed Alastair Cook of England, who has 9,000 runs and 27 hundreds.

Making his Test debut in 2000, he has amassed an incredible record of over 12,000 runs from 132 matches, with 38 centuries, 52 fifties and a remarkable average of 58.31. His highest score was 319 against Bangladesh. As a specialist batsman, only Don Bradman (99.94) has a higher average than Kumar.

Only the retired Sachin Tendulkar, Ricky Ponting, Jacques Kallis and Rahul Dravid have scored more. Kumar has two more Tests to go against India next month, before he retires. He has 10 double centuries to his credit, two of them over 300.

"This is my time to call it a day," the 37-year-old told reporters on the sidelines of the second Test against Pakistan in Colombo. "I wanted to retire after the World Cup, but was requested by the selectors to stay on," he said. "I agreed to play four more Tests." Saying that he doesn't want to extend his career for individual records, Kumar added, "This is the time to go."

The 37-year-old had played his final T20 international in Sri Lanka's successful World T20 campaign last year and his last ODI in the quarter-final of this year's World Cup.

Playing in 380 innings in 404 ODI matches, he collected 14,234 runs (ave. 41.98) with a highest score of 169. He has 25 centuries in ODI games. In T20 Internationals he scored 1,382 runs in 33 innings (ave.31.40). His highest score was 78.

He excelled as a Test wicket-keeper until he gave up to concentrate on batting. He continued to keep wickets in the other forms of the game. As the designated keeper, Sangakkara averaged 40.48.

He had topped the ICI rankings in batting on several occasions and was awarded the ICI Cricketer of the Year and People's Choice Award twice over. He was named the Wisden Leading Cricketer of the Year for the second time this year.

Playing for Surrey at the moment, Kumar will also continue in various domestic competitions around the globe including the KFC Big Bash League for at least the next two seasons playing for the Hobart Hurricanes.

"I am going to miss playing for Sri Lanka a lot," he said at the media conference. "I had the time of my life playing for Sri Lanka. I enjoyed playing every format but donning whites for Sri Lanka has been special." "I can walk away happy that good days outweigh the disappointments," were his parting words.