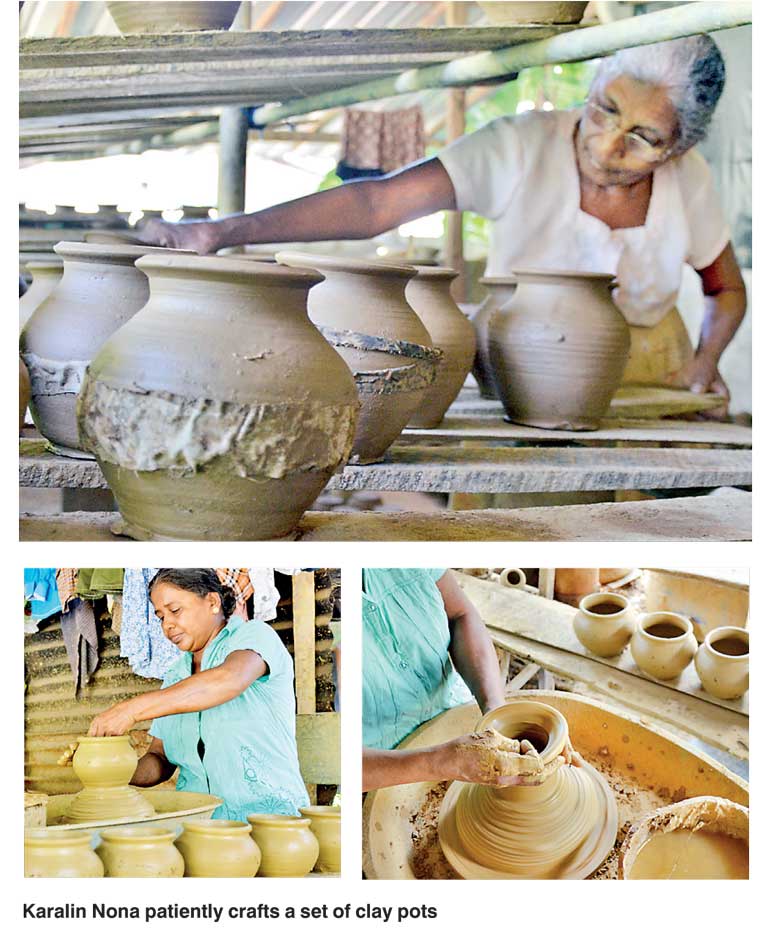 Text and Pix By Bhanuka Kirinde

With the New Year around the corner, the pottery makers of Ranala are busy making clay pots, lamps and other clay based products that have spiked in demand as people get ready for the New Year.

Ranala, a town which is known for its pottery works is the only area in the Colombo District where a sizable number of families make a living turning out earthenware products. As one drives along the Avissawella Road, the pottery products been made can be seen stacked in piles along the roadside.

Dhanushka Weerasekarage is a second generation pottery maker. As one enters his pottery workshop, you could see a variety of clay pots and products stacked up on top of each other. It's a family pottery business which Dhanushka has taken to with great enthusiasm since being exposed to this craft at a young age. "This is the main livelihood of many people in this area and it provides them with a reasonable income," says Dhanushka.

Inside the workshop, Irangani runs her hands expertly through the clay machine and churns out a perfectly shaped oil lamp (pahana). It is obvious she is an experienced hand in the trade. "This will be my fifth year at the workshop" says Irangani with a smile as she busies herself arranging the lamps.

Pottery making is a delicate process. After the raw clay is shaped into various products, it is left to dry and then been put into the kiln where the clay products receive their distinctive reddish color. Managing the temperature of the kiln is the trickiest part because if the perfect temperature is not maintained the clay products will not gain the proper strength and colour, explained Dhanushka.

The kiln constitutes of firewood at the bottom and a layer of clay tiles above which the clay items are carefully placed. The final layer consists of a mixture of clay and water poured over the items.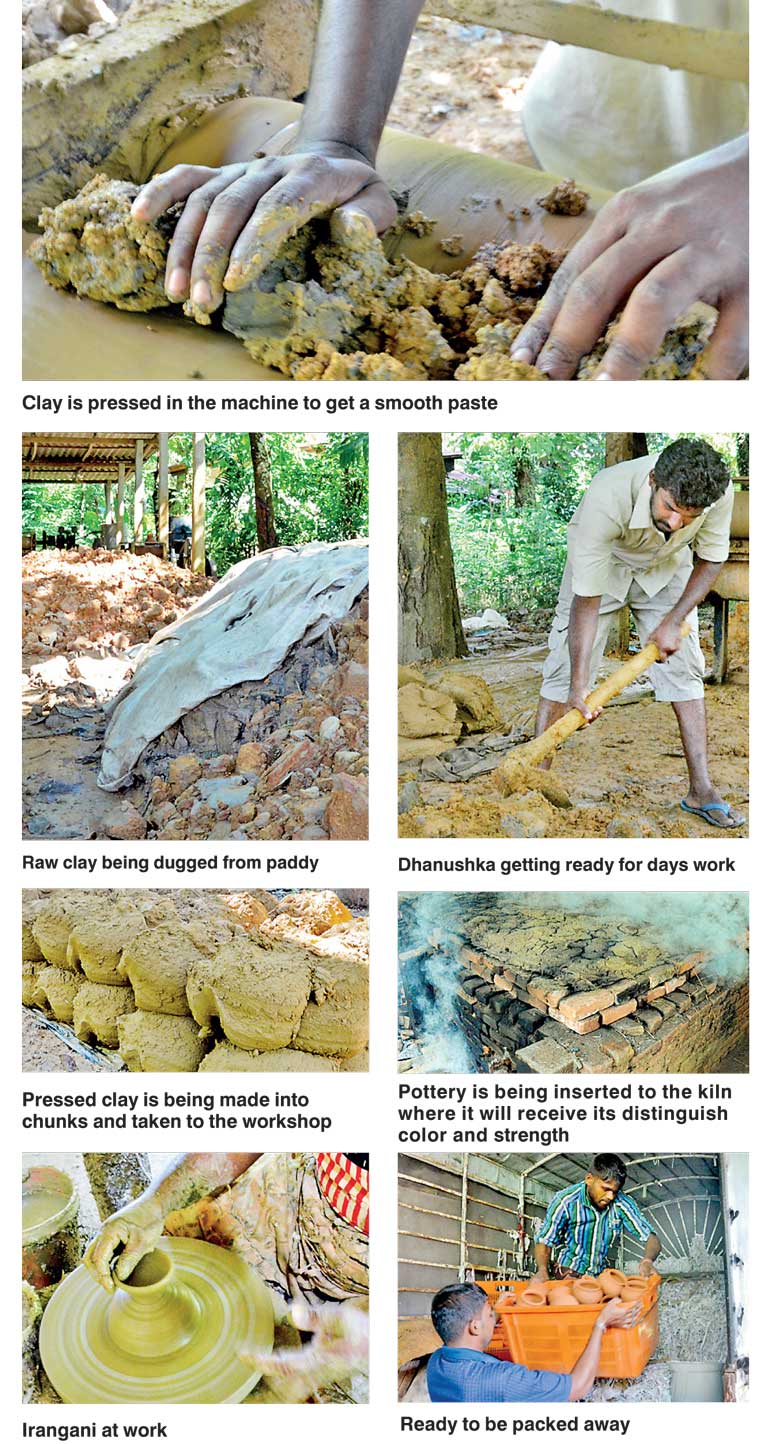 Priyantha, another resident of Ranala and his family also engage in making clay based products. Priyantha's mother Karalin Nona who has been mastering this craft for over ten years is able to make large clay pots at speed. "I've been doing this all my life, this is my life" added Karalin Nona with a heart-warming smile.

The art of pottery is one of the oldest crafts known to Sri Lankans and have been passed down from generation to generation. With the rise of cheap imported substitutes, the future of this highly valuable industry is under threat. But youngsters like Dhanushka and Priyantha are hopeful they can keep the business going and hand it over to the next generation to take forward.