Playwright Sashane Perera is all set to follow up his critically-acclaimed debut production with a new play later this month. 'Lungs,' written by Duncan McMillan, features a stripped-down cast of only two actors, a minimal set and a rapid-fire script. It's a potentially-riveting experience for an audience but one that can be rather strenuous to perform for over an hour-and-a-half.

The play itself sets up a simple premise: an unnamed couple are shopping at a department store when the man brings up the idea of having a child. What unfolds over the next hour and a half is a series of scenes that develop these characters entirely through dialogue – without exposition or the intrusion of supporting characters.

Despite its intimate scope, the themes of the play seem to span the globe, tapping into modern and universal anxieties from commitment and mortality to the environmental degradation of the planet. It takes actors of a high calibre to carry such a production and according to Perera, Tehani Chitty and Dino Corera were made for their respective roles.

The Daily FT caught up with the two young actors to discuss their roles in 'Lungs'. Following are excerpts: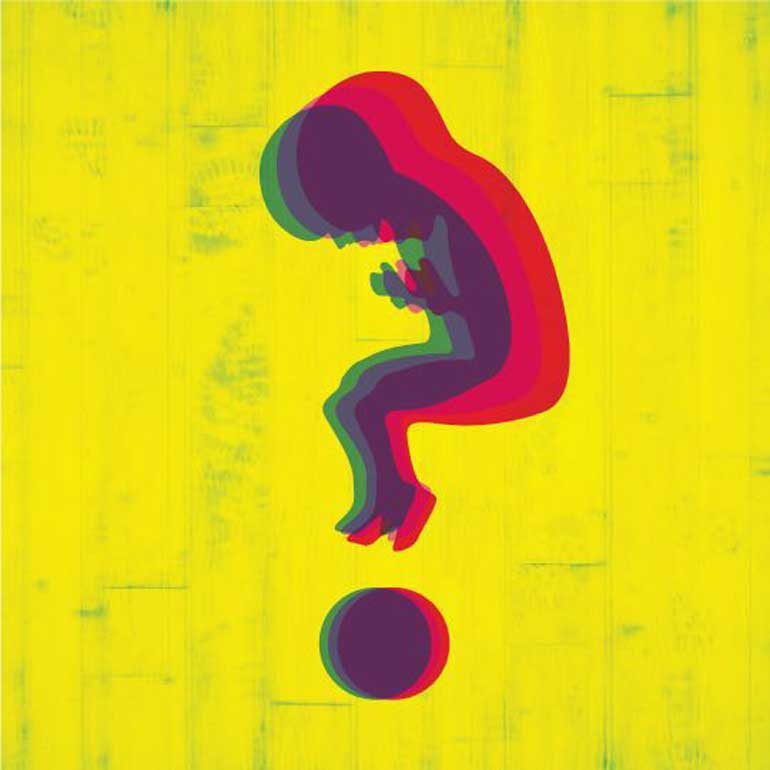 Sashane Perera's production of Lungs will be showing at the Punchi Theatre from 23 to 26 June

By Shiran Illanperuma

Q: What attracted you to the script and these characters?

Tehani: I was really taken by the script from the get go. I found it very interesting that it was written with virtually no stage directions or punctuation. Every line sort of runs into and collides with the other – there's a lot of movement in the text which I think can make for a very dynamic production. I guess you could say I was drawn to the script in its totality rather than by the particular character I play.

Dino: From my first reading of the script I was just drawn to how contemporary, relatable and true to life it was. Even in the Sri Lankan context which despite being traditional conservative is rapidly moving forward. The idea of two unmarried people living together and just talking out their problems can be strangely compelling. The idea of a relationship where both parties don't ask the important questions initially but are then forced to peel back the layers gives the audience – and the performers – quite a bit to think about.

Q: Can you tell us a bit about the characters you play and how they relate to each other?

Tehani: I think the character I play is a very anxious person although she's also quite thoughtful and analytical. I find that she has an inability to communicate coherently in the relationship; she talks a lot but she's not really very clear a lot of the time. Her train of thought jumps around a lot, making it quite hard to place at any moment in time. But her problems are very much 'modern day' in the sense that she is usually thinking through and over analysing things to the point of abstraction.

Dino: Well with the way the play is written there is no real synopsis describing the characters' age, home or place of origin. The characters don't even have full names – just initials. So filling in the blanks was something we had to work on – and something we are still working on – together. It's a real challenge to dig into the characters and figure out their undercurrents and bring them to life. I do find the character I play is a lot more easygoing – a kind of natural counter-part to Tehani's character. He's not unintelligent by any means but he is quite straight forward and down to earth in how he approaches the relationship and their problems.

Q: How have rehearsals progressed so far? Has it been easy to sink into the characters and find a natural rhythm?

Tehani: We've actually started really early which is great because there's an awful lot of dialogue to burn through. As for my role this time round all I can say is that it's different – each role is challenging in its own way. Because the play is just two people digging deep into their own emotions the interplay between us is paramount. Figuring that out I think is still work in progress but we feed off each other. We discover and delve into the characters with every rehearsal. It's a challenge but like I said; we feed off each other.

Dino: I think our rehearsal structure has been very different because of the way the characters progress through scenes rapidly. It's forced us to adapt to more natural patterns of conversation. The language in the script isn't beautiful in the traditional sense but raw and everyday making it more relatable than your average Broadway production. Those kinds of plays you appreciate and connect with because of acting and the way in which they take you to another time and place. To me learning and figuring that out with Tehani has been an interesting journey so far.