Colombo: Naadro

Rakitha Ruwan is the founder of Naadro, a child protégé born into a world of traditional Sri Lankan drumming, began proving his talents at the tender age of six. By the age of seven he was already on the stage in public appearances, with a series of award winning performances in competitive drumming, winning the championship for Royal College the all-island school drumming.

Not long after this Rakitha combined his traditional drumming influences to feel the pulse of the 'Latin Rhythm', which he now nurtures. Today, in a rare talent Rakitha plays all types of percussions from our own geta bera and udekki to Congo and acoustic drums.

Naadro is a percussion band well-known in Sri Lanka performing with Sri Lankan drums, Indian drums and African drums. As their name suggests, their music has everything to do with sound. Playing only percussion, the band has a unique sound, with a Sri Lankan flavour as well as traditional Indian, African and Latin music. Friendship, along with a common love of rhythm and sounds brought all members to Naadro.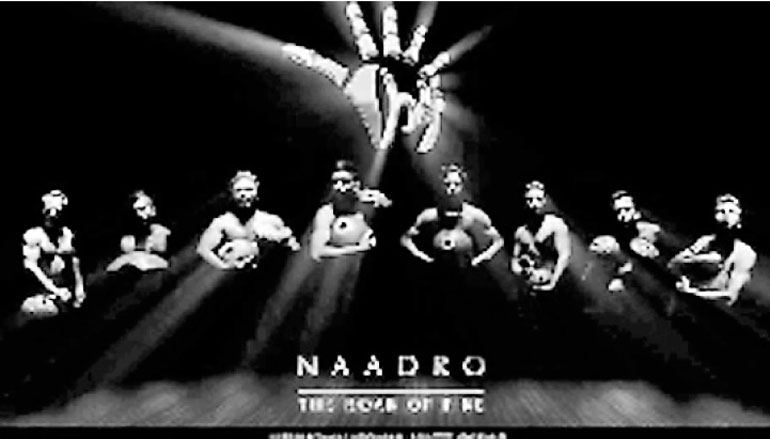 Kandy: nATANDA Community Dance

Kapila Palihawadana who is d founder of nATANDA started nATANDA Community Dance Centre (nCDC) in October 2014 as a community project in line with the nATANDA mission of providing socially disadvantaged youth with unique opportunities to express themselves and gain self-esteem through performance, Kapila Palihawadana travels to Kandy twice a week to meet with 26 teenagers and young adults for vigorous training sessions. Each one of these students is keen on pursuing a career in dance, but also likely to experience financial constraints in making the choice to do so. They have been recommended to the programme by their schools on the basis of their talent.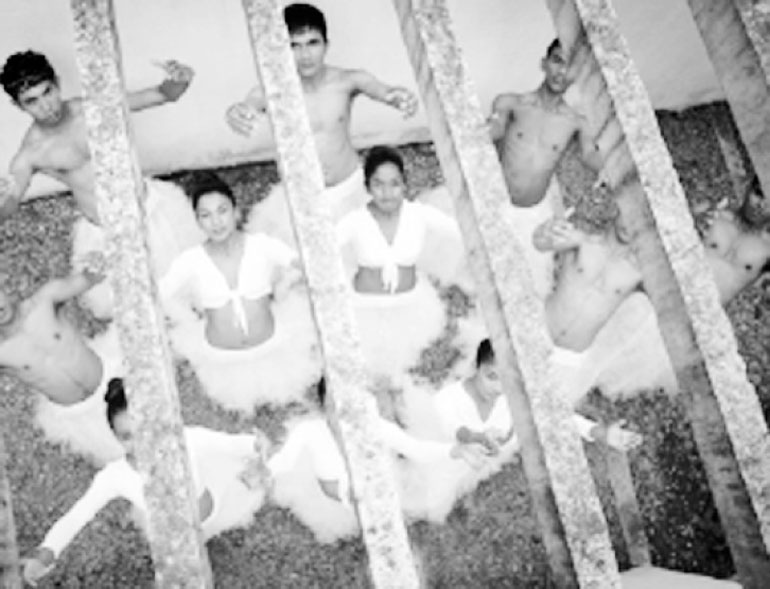 Batticaloa: Batticaloa Theatre Lab

Professor S. Maunaguru who is the founder of Batticaloa Theatre Lab is a theatre practitioner and scholar from Batticaloa, Sri Lanka. He is best known as a proponent and innovator of the Koothu form of traditional Tamil theatre. Batticaloa Theatre Lab was established in 2008 to develop the creative skills of a new generation of artists who wish to seriously pursue theatre activities.

The members of the Batticaloa Theatre Lab are motivated to discover new performance modes using diverse aspect of theatre. Spanning more than one generation, members of the Batticaloa Theatre Lab have produced ten experimental performances that meld their new insights into the Koothu traditions that forms the foundation of their practice. The members of the group are all co-travellers in a journey in which they hope to challenge themselves and their audiences.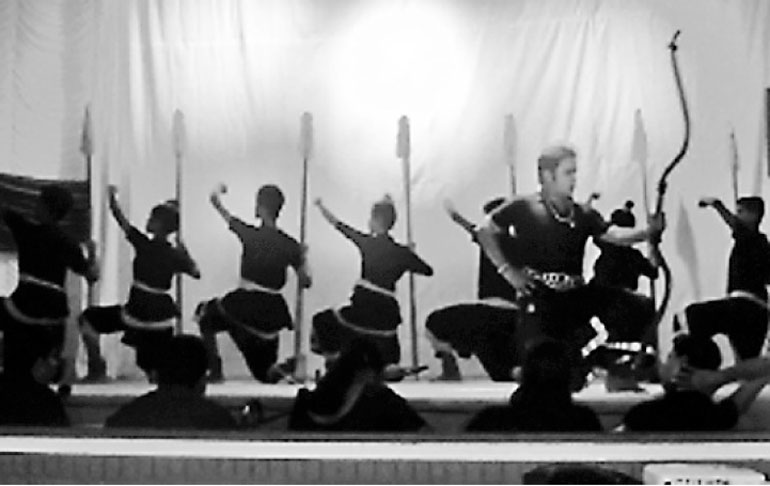 Ratnapura: Sithija Performing and Dance Academy

Founder Sithija Ananda Meegasthanna graduated from the University of Kelaniya and is well-trained in Sri Lankan and Indian traditional dance as well as ballet under Shantha Dissanayaka and has also self-studied performing arts as well as the invisible power between art and the universe. The students of this academy have received many awards at national dancing competitions as well as reality competitions in Sri Lanka under his guidance. The academy was started for students from the low income in Ratnapura District and now has around 200 students engaging in many dancing styles at the academy.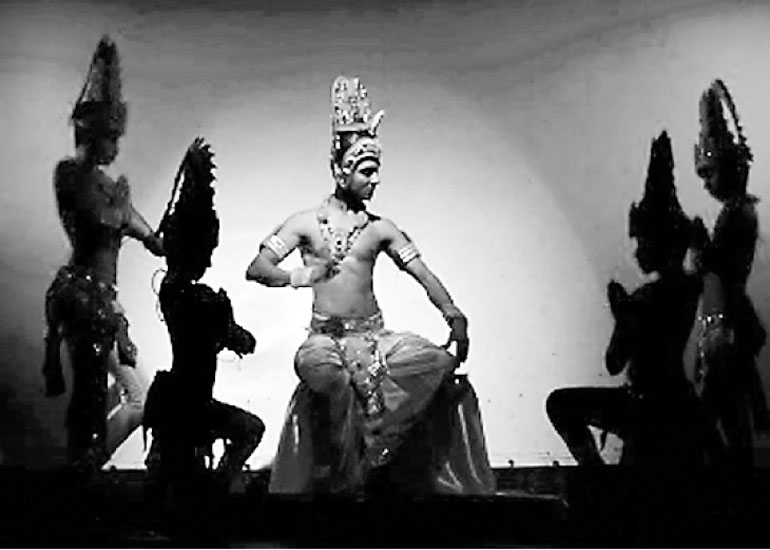 Jaffna: Centre for Performing Arts – Jaffna

Centre for Performing Arts (CPArts) Jaffna, then known only as Thirumaraikalamanram, was established in 1965 as a theatre group. Its Founder Director is Rev Fr. Dr. N.M. Saveri. CPArts was registered in 2002 as a Non-Government Organisation with the Ministry of Social Services. It formed its own zones of peace for children and youth and organised women in order to empower them though the arts and culture. Throughout the ethnic conflict in Sri Lanka, CPArts continued to function in Jaffna Peninsula.

Today it is active in 19 districts of the island. CPArts has staged many performances with the support of various donors. Its major activities are theatre productions, practical theatre trainings, create arts expression.

CPArts focuses on the performing arts as a method for conflict resolution, healing and promoting co-existence and mutual cooperation between people from different ethnic and religious backgrounds. Originating in the north, CPArts is one of the few Sri Lankan organisations that has managed to successfully bridge the ethnic, linguistic and regional divide and bring together those involved in the arts for coexistence for a positive future for the country.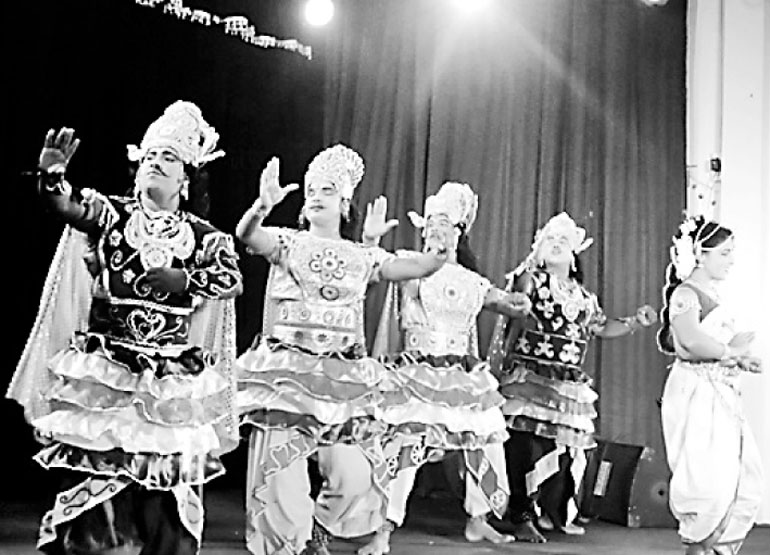 Colombo: Fingerprints – choreographed by Malith Upendra

In this new piece named Fingerprints, Malith Upendra explores the diversity and qualities of the human body to realise its true potential, collaborating beauty, identity and its individuality.

His creation looks into the relationships between different ethnicities in Sri Lanka and how they could develop mutual understanding and accept each other and their behaviours, exchange cultural values and experiences. Fingerprints express Sri Lanka's unique identity through its diverse cultural backgrounds.

Performed by a group of dancers who come together in the platform named "Ecata" (Togetherness).


Colombo: Narilatha – choreographed by Gayan and Mithilani

This dance takes a traditional outlook using both Kandyan and the low country dance forms. It epitomises the beauty of the Narilatha flower which symbolises the exquisite curves and tenderness of a woman. The characteristics of this flower is written in the form of poetry in both traditional Kandyan, and Low Country dance forms in Sri Lanka.

Gayan and Mithilani have been working together for the past four years, and have done extensive research for this production.