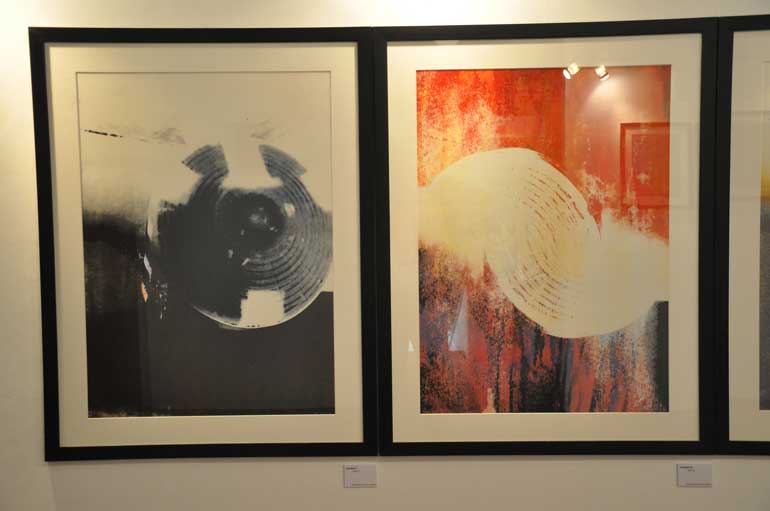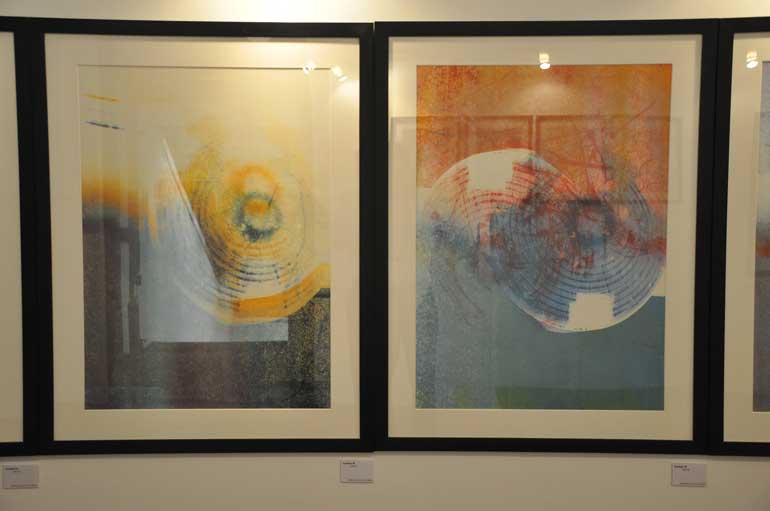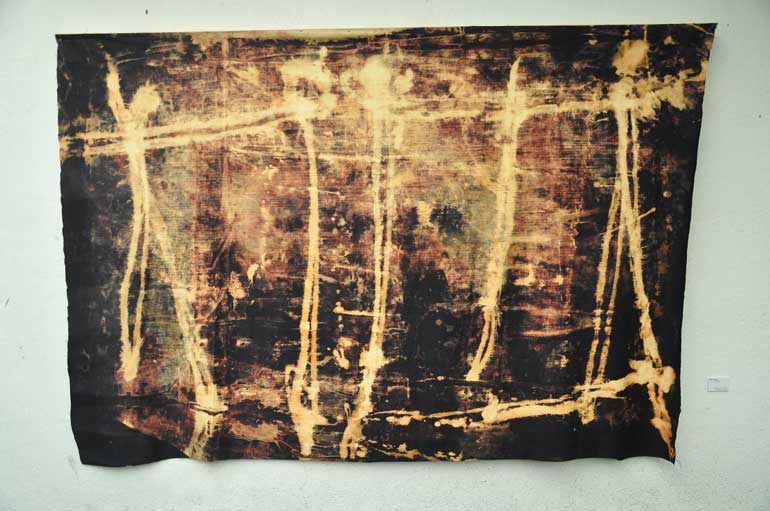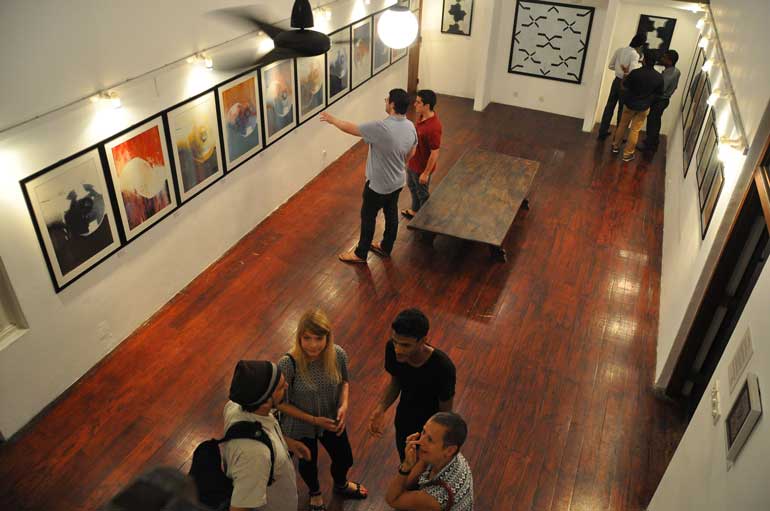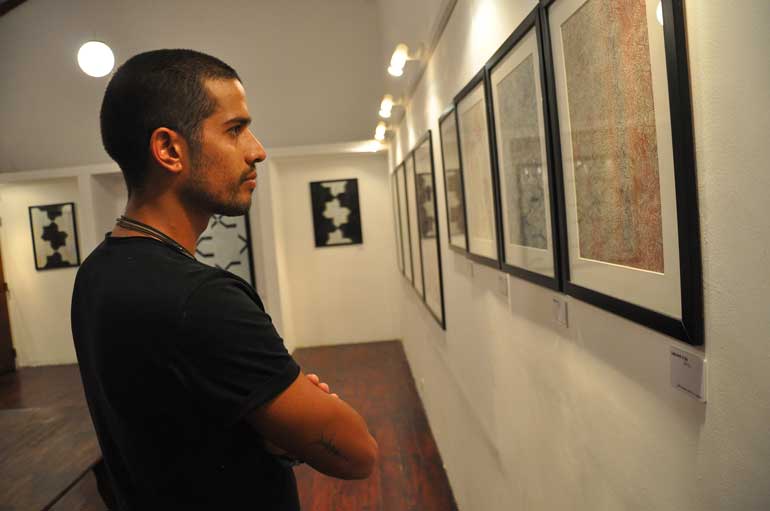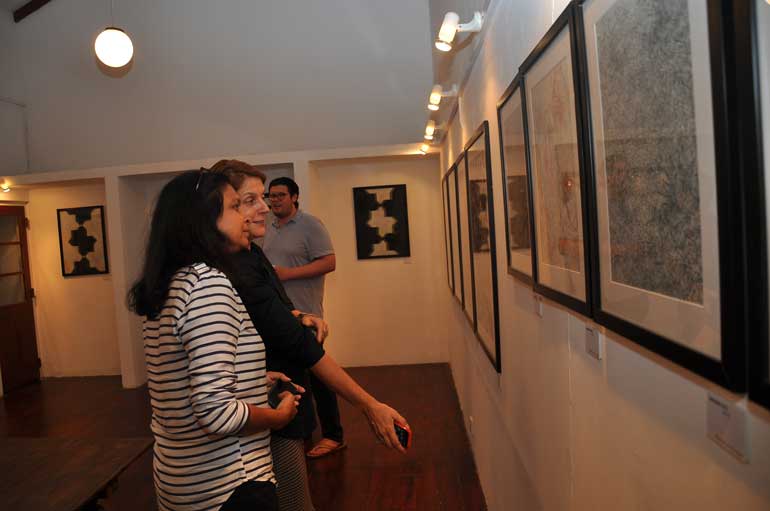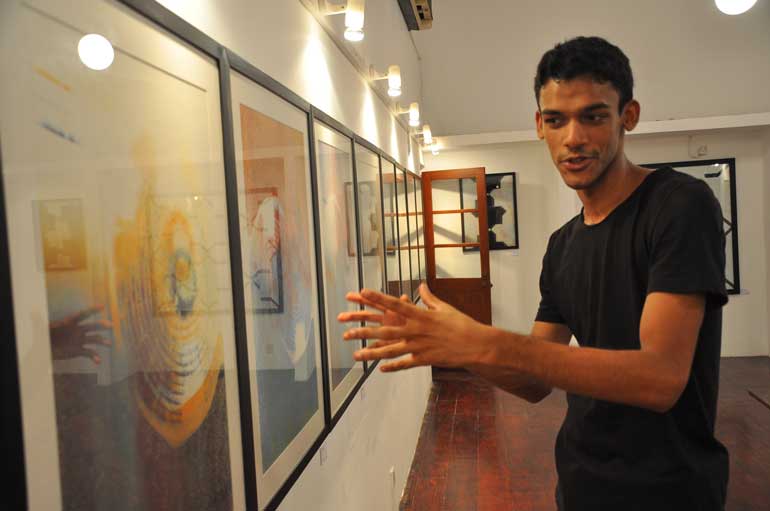 Kavan Balasuriya
Ruby Studio Gallery this week opened to the public Exhibition Two: A collection of drawings, paintings and prints by Kavan Balasuriya.

With over 100 guests for the Private View on Thursday – also its opening night – the young Bachelor of Fine Art graduate is fast making a name for himself in Colombo's burgeoning art scene, with a viewing already to his name earlier this year as well as displays at Cinnamon Colomboscope and Hot Butter Collective events.

Exhibition Two aims to open up an ongoing dialogue of line, contrast and division of spaces through a range of material effects. Viewers are invited to be a part of this discussion as the artist establishes a continuous exploration of the psychological aspects towards making works of art.

The selection discusses polarities of the artist's sense of perspective in the manner of creating artworks that strive to reach an open-ended conclusion. Moving from instructional aberrations as a colour palette to a stigmatised drawing, this curation is Kavan's developed response to his previous showcase at the Ruby Studio Gallery.

Meanwhile, the Private View featured a video projection screening providing insight in to the artist's processes of making art. It was a chronological documentation over the last two years; an intensive project comprising the central narrative of Kavan's work.

The gallery will be open from 10 a.m. to 6 p.m. every day except Sundays and the exhibition is on from 15-30 October.