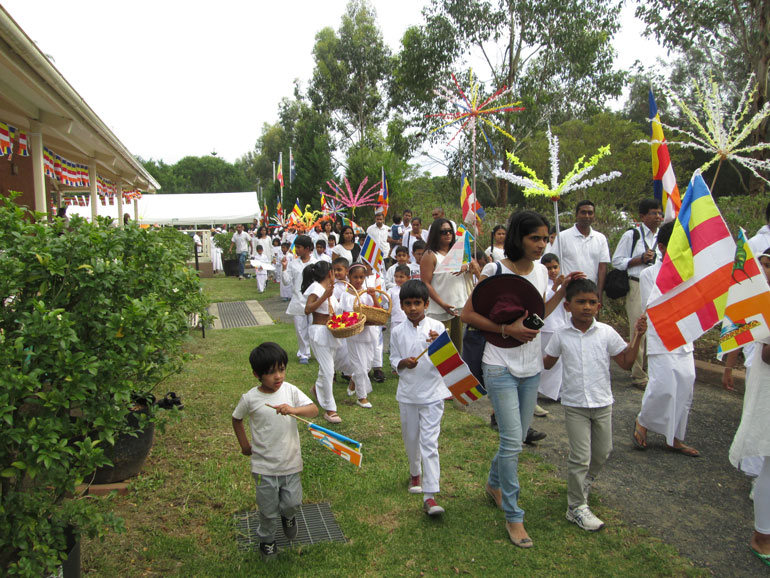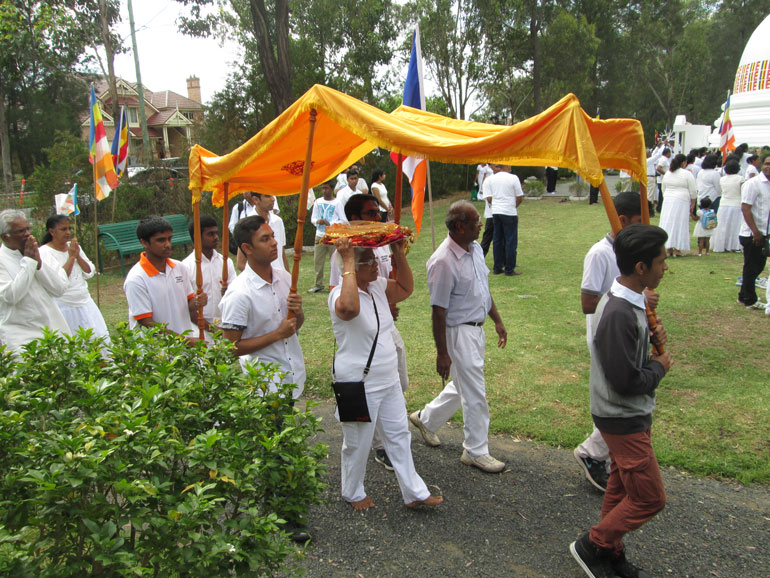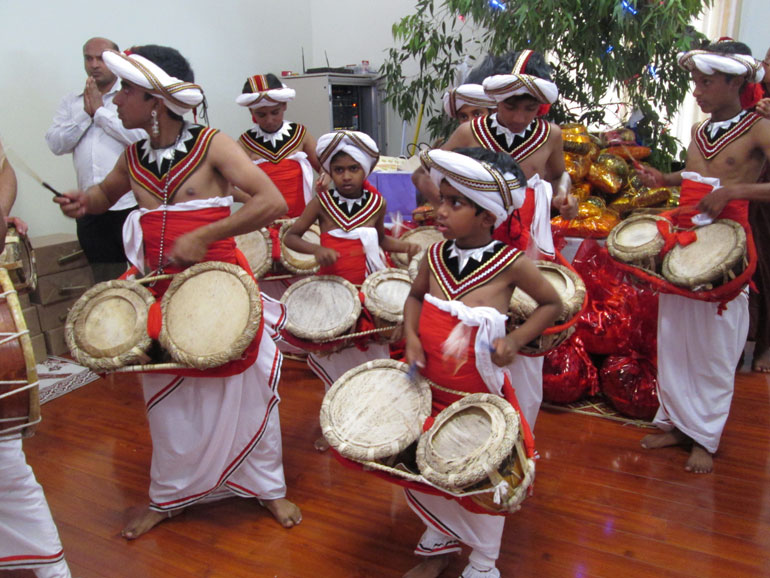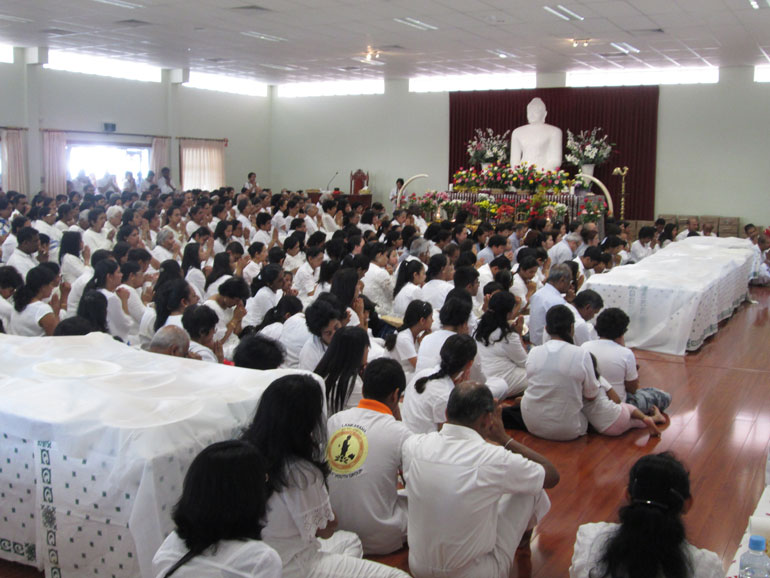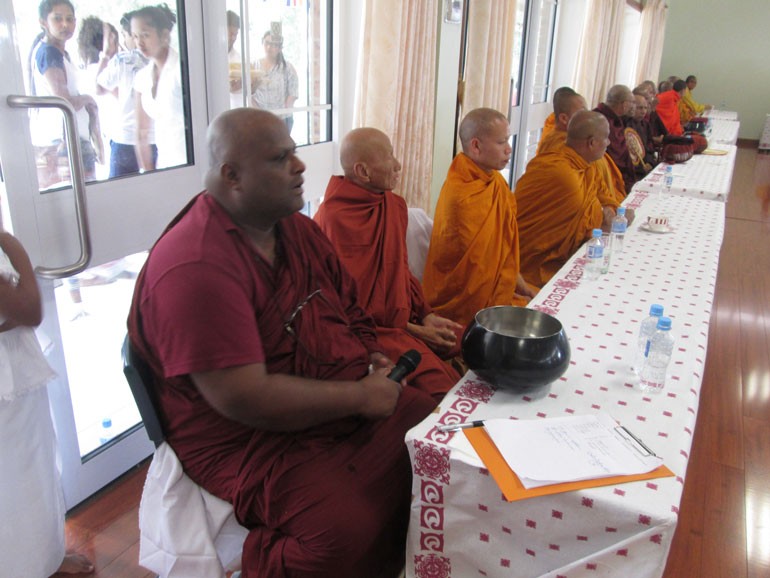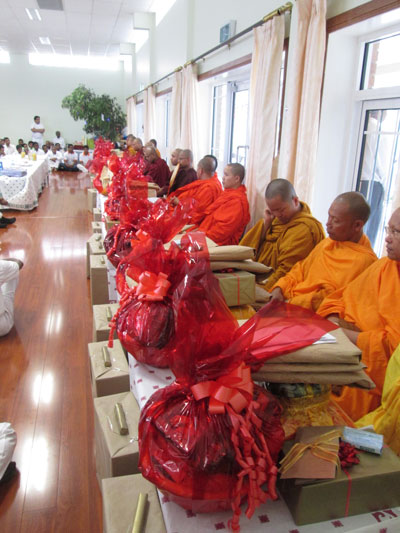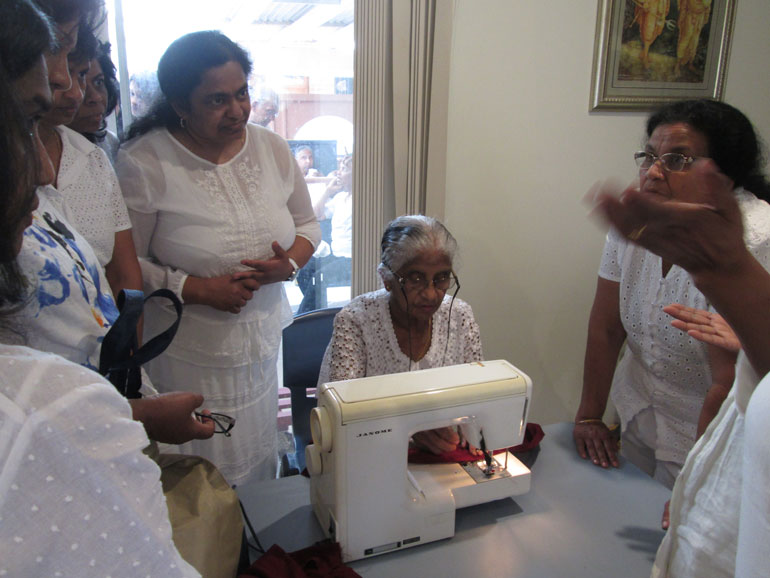 Participating at a 'Katina Pinkama' at a Sri Lankan temple thousands of miles away from home is indeed a novel experience. At the end of the 'vas' period (rains retreat), Lankaramaya in Sydney had the annual ceremony last Saturday.

A notable feature was the participation of monks and nuns from Thai, Burmese, Laotian and Cambodian temples along with Sri Lankan monks at Lankaramaya and the Katoomba temple. Thus it turned out to be a multi-cultural event promoting religious harmony, friendship and goodwill.

"I maintain a close rapport with these temples in Sydney. That's why they accept our invitation and come for the 'pinkama'," Lankaramaya Chief Prelate Meegahakumbure Dhammagaveshi Nayaka Thera told me. "Whenever I get invited for talks or their religious events I always oblige," he added.

The Buddhist community in Sydney turned up for the 'pinkama' in their numbers, filling the large hall, with many having to participate from outside the building. A delegation of Thai laity too came over and took part in the ceremony.

Though in Sri Lanka it's customary to have the 'katina pinkama' at dawn, here for everyone's convenience and particularly because of the cold weather, the ceremony was held in the latter part of the morning. The stupa got a fresh coating of white paint and was adorned with a long Buddhist flag right round it. Flags round the 'bodhi' and the temple premises added a lot of colour.

Traditions were followed to the letter starting with the chanting of 'pirith' the previous evening.

In a corner of the hall was the 'kap ruka' for the devotees to keep the 'pirikara' which were mainly the temple requisites in the months to come.

The cloth to stitch the 'katina' robe was brought in procession led by drummers clad in traditional costumes and students of the 'dahama pasela' carrying flags and other decorative material. It was a lovely sight to see the little ones clad in white, most of the boys in national dress and girls in half saree. All eyes were on two tiny tots in the team of drummers.

The monks came into the hall, again led by the drummers and took their seats followed by the nuns. After the offering of the 'Budda pooja' the robe cloth was offered to the Maha Sangha. After the 'dane,' 'pirikara' was offered to the monks who chanted 'seth pirith' and blessed everyone. The morning's proceedings then concluded.

After lunch they participated in cutting the cloth stitching of the 'katina' robe.

The 'pinkama' ended with the Dhamma sermon in the evening delivered by the Nayaka Thera on the benefits of participating in a 'katina pinkama'.