Sri Lanka boasts of so many beauty spots throughout the island that stamps provide an ideal platform to publicise them all over the world. 'Beauty of Nature' is a convenient theme to make these places known and attract both local and foreign tourists. Even the locals are unaware of most of these places.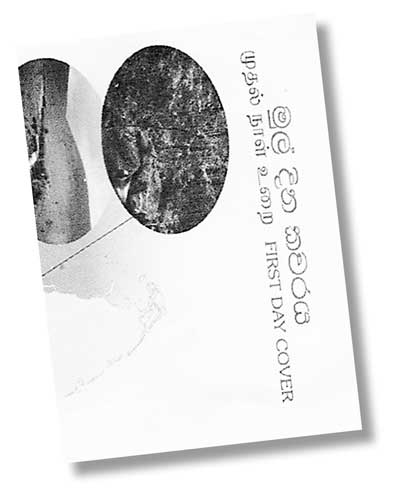 Four stamps featuring the theme depict selected spots which are well worth a visit to enjoy the splendour.

Sinharaja Forest Reserve

Sinharaja Forest Reserve (Rs. 5 stamp) situated in the southwest lowland wet zone within Sabaragamuwa and Southern provinces takes pride of place among the natural places of wonder. It has been a biosphere reserve since April 1978 and was taken into the World Heritage List in 1988. The extent of land covered by the Reserve is around 9,000 hectares.

Sinharaja is the last extensive primary lowland tropical rain forest in Sri Lanka and is home to a large number of endemic species of fauna and flora, many of which are known to be beneficial to man. It has gained recognition for its diversity of species and the number of unique and threatened species. An estimated 337 woody plant species have been identified, of which 192 are endemic. Over 66% of the trees, of which many are rare, are endemic.

It has also been found that there are at least 21 endemic bird species as well as a number of rare insects, reptiles and amphibians, most of which are under threat. A high degree of endemism among the butterflies, fish, amphibians, reptiles, birds and mammals has been noticed.

Sihalaraja, which literally means lion (sinha) king (raja), was first recognised in 1936 as "the only considerable patch of virgin tropical forest in the island." It is also the only relatively undisturbed rain forest in Sri Lanka.
Horton Plains National Park

Horton Plains National Park (Rs 10) is situated approximately 32km south of Nuwara Eliya in the central highlands of the Central Province. It occupies an area of 3,160 hectares and ranges from about 1,800 to 2,389m at the summit of Kirigalpotta. The plateau at 2,100m is the highest tableland in Sri Lanka.

Earlier known as 'Maha Eliya', the name was changed to Horton Plains after British Governor Sir Robert Horton who came to the area to meet the Ratemahattaya of the Sabaragamuwa Province around 1836.

Horton Plains was created a nature reserve on 5 December 1969 because of its unique watershed and biodiversity values, and was upgraded to National Park status on 16 March 1998.

Tributaries of three major rivers originate within the reserve. Among them is the Mahaweli Ganga. Belihul Oya, a small stream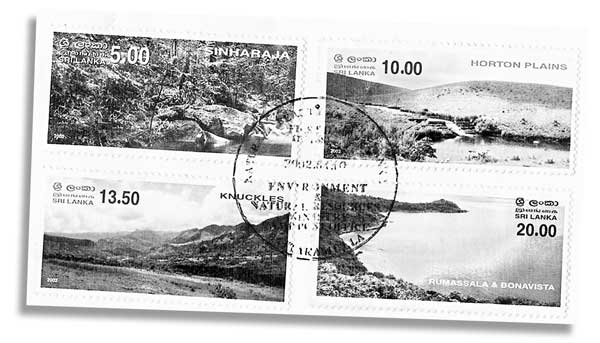 feeding the Walawe Ganga tumbles lover a cliff as a large and spectacular waterfall called Baker's Falls.

The annual rainfall in the region exceeds 5,000mm while the annual mean temperature is as low as 13C.

Fifty woody plant species have been recorded. Of these 50% are endemic to Sri Lanka. A number of endemic mammal and bird species has also been recorded. These have been listed as endangered species.

Horton Plains is known for its scenic beauty and importance in conservation containing most of the country's wet and mountain zones.

Knuckles Range

Knuckles Range (Ra 13.50), also known as Dumbara ('covered in mist') Hills are a striking geographical feature where the hills always appear to be shrouded in mist. The mountain range had also been known as 'Batalandu Kanda' because at one stage the western slopes had been covered in bamboo.

The Range covers parts of the Kandy and Matale districts at the boundary of the wet and intermediate zones. In a way it is unique since it contains wet zone forest formations as well as dry zone vegetation. It is the source of several rivers including Heen Ganga, Kalu Ganga and Hulu Ganga.

The forest contains many rare species of woody plants as well as animals which are unique. The lizard 'Ceratophoratennent' is only found here at elevations above 2,000m.

The area contains over 100 resident bird species, many endemic fish species, as well as about 20 amphibian and 44 reptile species.

The clearing of invaluable forests for the expansion of food crops, cardamom cultivation and other plantation crops as well as tree felling for timber and gem mining appear to seriously threaten the conservation of the rich natural vegetation of the Knuckles Range.

Bonavista Coral Reef

Bonavista Coral Reef (Rs 20) situated at the base of Rumassala Cliff at the south-eastern corner of the Galle Bay, has a beach rock base with over 82% live coral cover and around 1000,000 square metres, roughly within an 8mm depth contour.

It has 481 recorded species of fish divided between 185 types in 68 families constituting the highest number of species recorded on any Sri Lankan reef to date.

The coral reefs in Sri Lanka are generally located in very shallow water making them easily accessible for anyone with basic equipment. They contain commercially important resources such as ornamental and fish used for consumption, and a wide range of invertebrates.

The Bonavista Reef is home to a wide range of floral/algae and fauna including a wide variety of shrimps, crabs and molluscs. Most of these are yet to be identified. Turtles as well as more than fifteen species of fish have been recorded.

While Bonavista and Unawatuna reefs have been recognised as the best coastal coral reefs in the southwest, it is feared that the removal of coral as souvenirs by the tourist industry and the commercial mining of lime for the construction industry may adversely affect their future.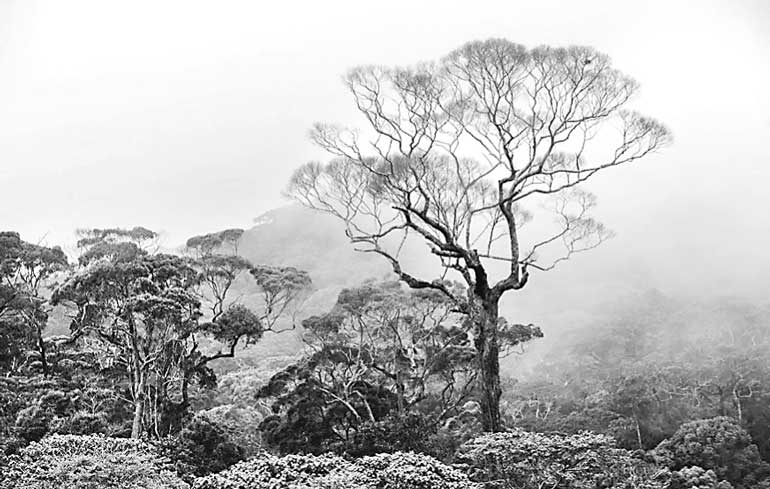 Sinharaja Forest Reserve
Horton Plains National Park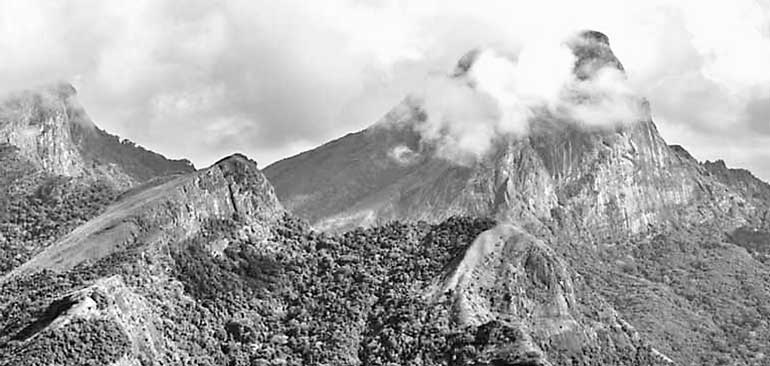 Knuckles Range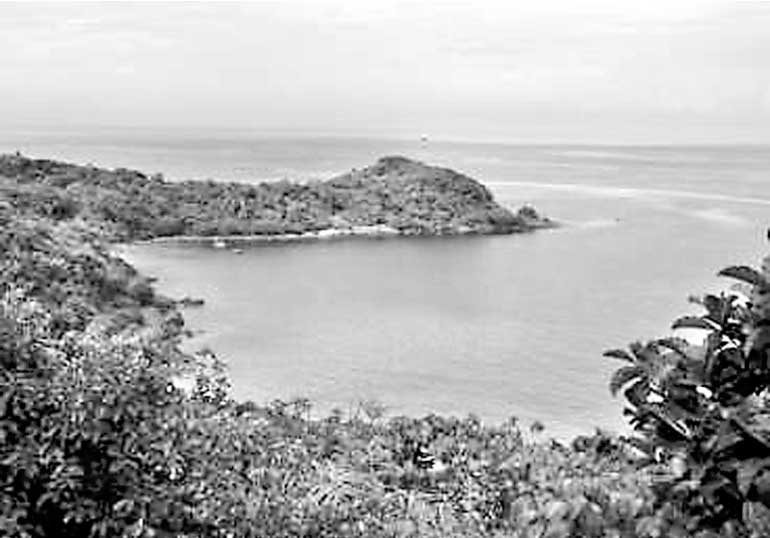 Bonavista Coral Reef