I was tipped off by a friend recently to watch the Rupavahini musical programme 'Sihinayaki Re' where a guest selects 10 songs which are sung by a nominated singer. It turned out to be a nostalgic journey.

The guest was Dr. Wickremabahu Karunaratne (fondly referred to as 'Bahu'), best known as a rebel politician. We were used to hearing fiery speeches by him fighting for causes he believed in. That evening he was at the Rupavahini studio in a totally different mood – as a connoisseur of music.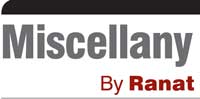 It was the first time that I listened to the programme. Presenter Mahesh Nissanka started by introducing the guest and the singer along with the conductor of the orchestra. The singer for the evening was Nadeeka Guruge, a talented musician in the contemporary scene who has also gained a name as a music director.

After an initial chat about his interest in music Dr. W.K. announced his first selection – the beautiful song from Chitrasena ballet 'Nala Damayanthi'. I was a bit surprised when Mahesh said that the son of Mahagama Sekara, the renowned lyricist who had written the song – 'Atha kandukara himau arane' rendered in his usual grand style by Pandit Amaradeva – had indicated his displeasure in broadcasting this song over the programme. However, Nadeeka did justice singing it in his own inimitable style.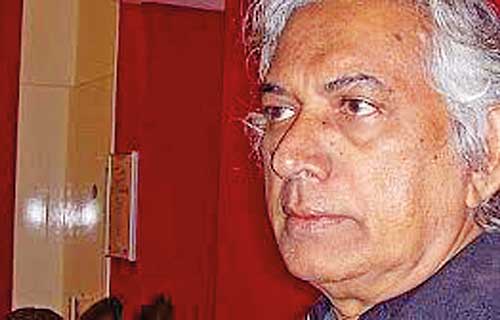 WK did justice to artistes of the
1950s and '60s who were once very popular but have virtually been forgotten. Among them were Thilakasiri Fernando and Sydney Attygalle. He chose Thilakasiri's 'Enna mada nale gos pavasanna duka mage' written by Karunaratne Abeysekera, in great demand as a lyrics writer in his day. WK found the song of a lamentation by a male to be a rather rare happening and also reminded of the days when messages were sent through birds in the 'sandesa' poems with the male pleading with the gentle breeze to convey his plight to his lover.

Sydney Attygalle's 'Pele vasana ranmali – Mage sonduru sirimalee' written by Upali Attanayake, another versatile artiste was the other pick. WK recalled how he himself had sung the song in foreign countries particularly because he found a folk touch in it.

Listening with keen interest to Nadeeka's singing, WK was sometimes humming the words himself or closing his eyes and concentrate. In between the songs Mahesh got him to talk about his interest in politics and also his personal life. WK referred to two little naughty grandsons whom he obviously adores. He confessed how he always remembered the advice of his mother who had told him never to be afraid to "sit on the floor or to tell the truth". Referring to an emotional moment in his life he recalled how he felt sad to see his daughter when she came to see him in remand prison in 1980 when some leftist leaders were taken in following a strike.

WK also got Nadeeka to sing C.T. Fernando's 'Kimada sumuhiriye mearume mahada pibidenne' (Karu Abeysekera's words) about a girl he used to meet every morning and admired her features. It prompted Mahesh to ask WK whether he also had any such experience. Without giving a direct answer he reminisced how he used to cycle from Maradana to the university at Reid Avenue as an undergrad reading for his degree in engineering and how he used to notice numerous people on the way.

Among the old songs WK also selected Amaradeva's ever popular 'Shantha me re yaame' and one each sung by H.R. Jothipala and Milton Perera. WK also likes songs by Gunadasa Kapuge and picked two for the programme. Both were written by the much –in-demand Ratnasri Wijesinghe – 'Bimbarak senaga gavesena' and 'Ninda nethi raye'.

Of today's singers WK's choice was Kasun Kalhara whom he described as one among the talented new generation singers. He found the Sinhalese to be a very gifted lot and quoted how actors have turned out brilliant performances. So is the quality of Sinhala literature.

Listening to WK's sober tone that evening I was reminded of the day when both of us were seated next to each other at the Ananda College hall where we had gone to pay our respects to the highly-esteemed Ananda Principal, Colonel G.W. Rajapakse.