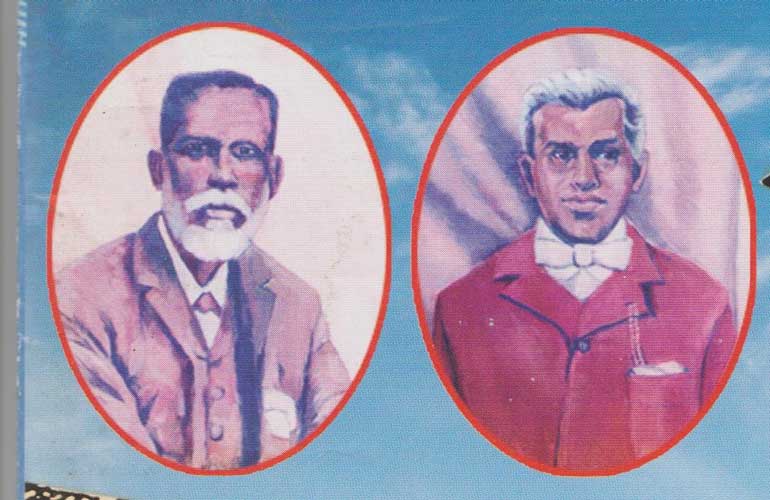 Pioneers C. Don Bastian and Charles Dias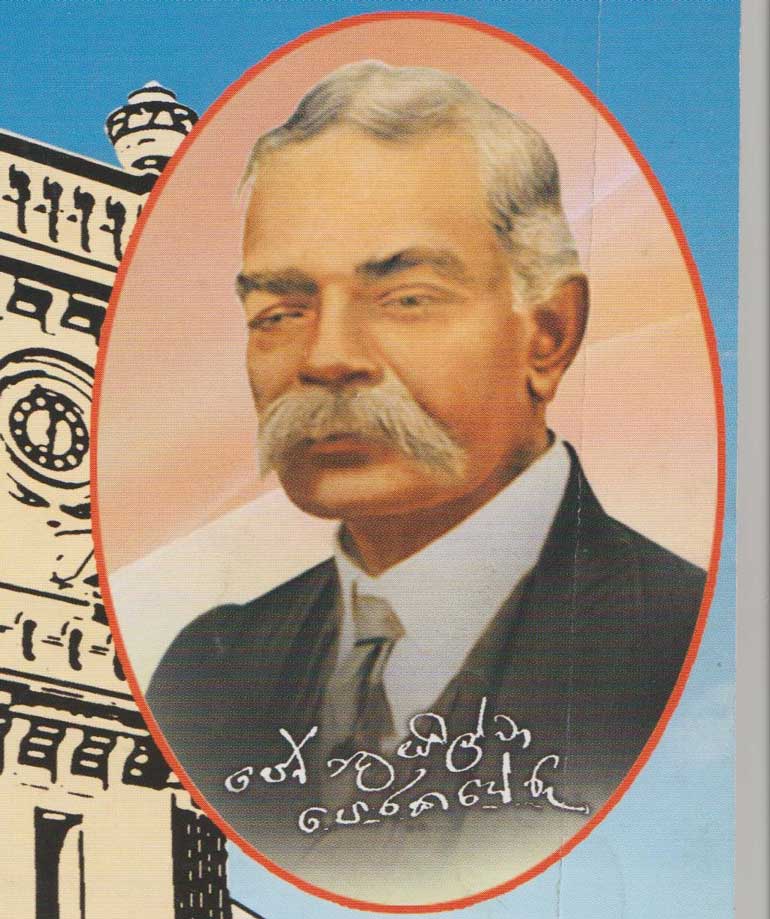 John de Silva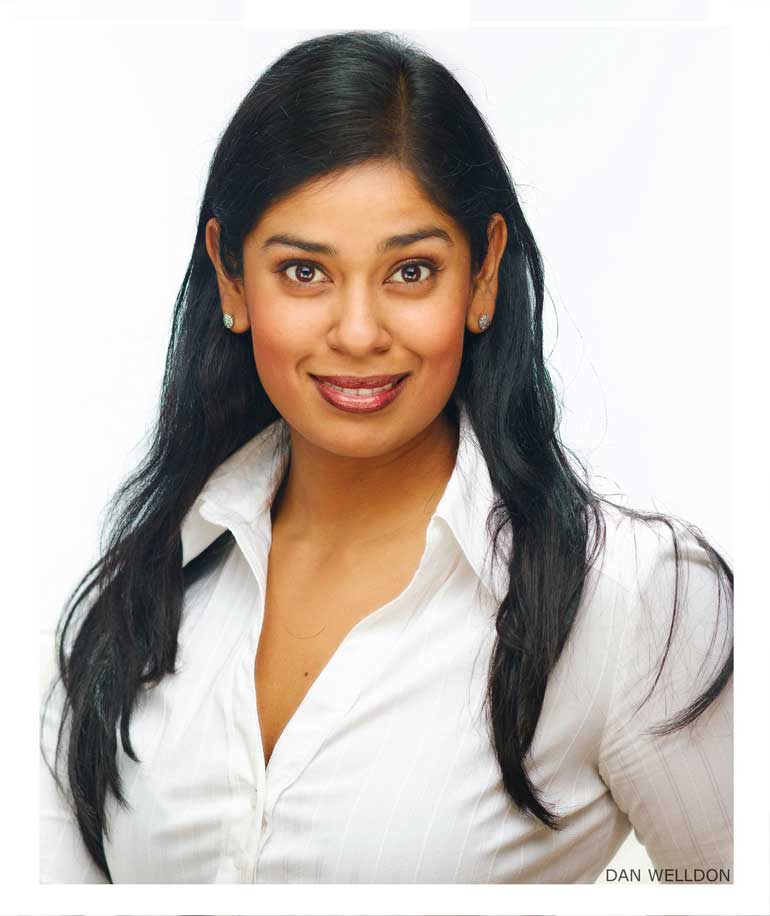 Kishani Jayasinghe
For exactly a month, 'Danno Budunge' – the legendary song from the Tower Hall era dating back to the early part of the 20th century – has been the hot topic of discussion in the media. It all started after Kishani Jayasinghe sang it at the Independence Day musical show. The opera singer's style of singing was being debated in the social media, in the newspapers and over TV channels.

The song had always been a popular one over the years but never reached the present level of discussion about its rendition, its words or its meaning. I cannot remember any instance when the country's Prime Minister or any other VIP get involved in an issue similar to the present one.

Prime Minister Ranil Wickremesinghe first castigated a TV channel which had made some derogatory remarks virtually threatening to cancel its broadcasting license. It was reported the next day that the media person concerned had been asked to move out by the management.

Last week the PM appeared over ITN and took part in a one-to-one chat with popular TV personality Upul Shantha Sannasgala in a very interesting discussion on performing arts centred round 'Danno Budunge', which the PM said was always treated as the second national anthem for its patriotic flavour.

I am not trying to enter the debate but thought it would be worthwhile to recap the historical data relating to the song, its creator and theatre at that time.

New form of theatrical entertainment

It was the time when the popular 'nadagam' tradition of folk drama was being gradually being replaced by the 'nurti' – a new form of theatrical entertainment that the Parsees brought from India. Referring to the Elphinstone Dramatic Company of Bombay led by B.M. Baliwallah, which came here in the 1880s, Dr. Ediriweera Sarachchandra states that it captured the imagination of the people as it did in other parts of India as well. "The theatre company is said to have been particularly famous for its stage technique and its gorgeous sets," he says in 'The Folk Drama of Ceylon'.

He further quotes an article in the 'Ceylon Observer' on 9 July 1944 by writer Wilmot P. Wijetunge who described the Parsee theatre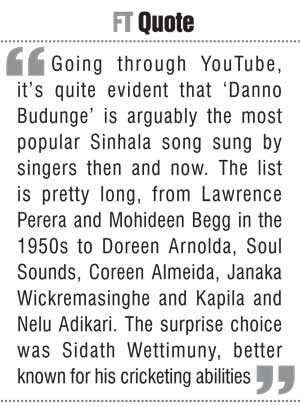 thus: "Gorgeous and scintillating costumes, colourful and artistic sceneries before brilliant kerosene-oil footlights, breath-taking spectacular and mechanical devices (of marble palaces floating up in thin air, and of wondrous magic treasure caves), rapid dramatic sequences grasped in spite of a foreign language and, above all, the haunting airs of the music of North India – all these fascinated and captivated the onlooker accustomed to the slow-moving, bald and unsophisticated Nadagama. Henceforth it was destined to yield precedence to this new dramatic form born in such fortuitous circumstances – to the Nurtiya."

Recasting old Nadagamas in new form

Local writers, starting with C. Don Bastian, began to recast the old Nadagamas in the new form introducing the Hindustani tunes that everybody was enjoying. Following him were lawyers turned playwrights John de Silva and Charles Dias.

Here the accent is on the creator of 'Danno Budunge', Makalandalage John de Silva (1857-1922), whom the PM, in his discussion, referred to as a descendant from a landowning family in the Pasdun Korale involved in the cinnamon industry and was roped in by Alakeshvara, the ruler of Kotte to fight against Aryachakravarti, the ruler of Jaffna who tried unsuccessfully to take over Kotte. They later settled down in Kotte and young John de Silva first attended Christian College, Kotte and then joined Royal College. A Christian who later became a Buddhist, he was a teacher prior to studying law and becoming a proctor.

Dr. Sarachchandra writes that he was not satisfied being a lawyer and tried his hand at writing plays. One of the earliest plays he wrote was 'Parabhava Natakaya', a satire on the Europeanised upper class.

"His aim was to rescue the Nurtiya from the position it had descended to as a hybrid Anglo-Oriental culture, and to make it a medium for the propagation of national and religious sentiments among the people. He drew his themes, therefore, largely from episodes in Sinhalese history and legend, and with the help of these he tried to create something of the splendour of the past and to set before the people the examples of kings like Siri Sangabo and Dutugemunu, and thereby evoke emotions of piety and of respect for the ideals of our forefathers," Dr. Sarachchandra writes. He also attempted to make Nurtiya music more systematic.

'Danno Budunge'

'Danno Budunge' is from his play 'Siri Sangabo' (1903) and contains three verses sung separately by Sanghatissa, Sangabo and Gotabhaya as they approach Anuradhapura. The song describes the environment created by the large number of monks and the beauty of the city with lakes full of flowers and whistling fowls.

Incidentally, playing a lead role in the play was Sadiris de Silva, popularly known as Sadiris Master for his musical talent. He was to assist Henry Jayasena who was invited to produce 'Siri Sangabo' to mark the opening of the Tower Hall after exhaustive renovations in March 1978. It was coincidental that Sadiris Master's son, reputed musician Shelton Premaratne handled the music in Henry J's production.

Referring to his songs, Dr. Sarachchandra writes that while he wrote the lyrics, John de Silva collaborated with Visvanath Lawjee, a musician from Bombay with whose help the 'raga' and 'tala' that was regarded as most appropriate for evoking the required sentiment by the song ('rasa') was selected.

The religious and patriotic feelings aroused made the song very popular and became a favourite among the early musicians who made an attempt to create a place for the Sinhala song. Among them was Hubert Rajapakse, who, for some reason, sang the first words as 'Dharma Budunge'. Being the gramophone age, he recorded under the HMV (His Master's Voice) label and the record was titled 'Dharma Budunge' (in Sinhala) – Ode to the Sacred City'.

The Oxford-educated son of Mudaliyar Tudor Rajapakse (owner of Maha Kappina Walauwe where 'Gamperaliya' was filmed) studied music after his university studies and sang 'Danno Budunge' in his own style – not necessarily the tone that it was originally sung.

Another pioneer musician, H.W. Rupasinghe sang the song by himself while Rukmani Devi sang it twice, the second time accompanied by the Super Golden Chimes. Pandith Amaradeva's rendition is highly rated as is Nanda Malini's – the latter singing with a male chorus.

It is said that 'Danno Budunge' was quite popular with both Governor General Lord Soulbury and Prime Minister D.S. Senanayake. In fact, Lord Soulbury's daughter Joan Rmasbotham sang the song and according to Ranil W, when the Queen visited Sri Lanka on two occasions, 'Danno Budunge' was sung at receptions both times.

Going through YouTube, it's quite evident that 'Danno Budunge' is arguably the most popular Sinhala song sung by singers then and now. The list is pretty long, from Lawrence Perera and Mohideen Begg in the 1950s to Doreen Arnolda, Soul Sounds, Coreen Almeida, Janaka Wickremasinghe and Kapila and Nelu Adikari. The surprise choice was Sidath Wettimuny, better known for his cricketing abilities!