It's rarely, if at all, that a trainer from Sri Lanka gets invited to conduct a programme in a developed country. It's generally the other way round.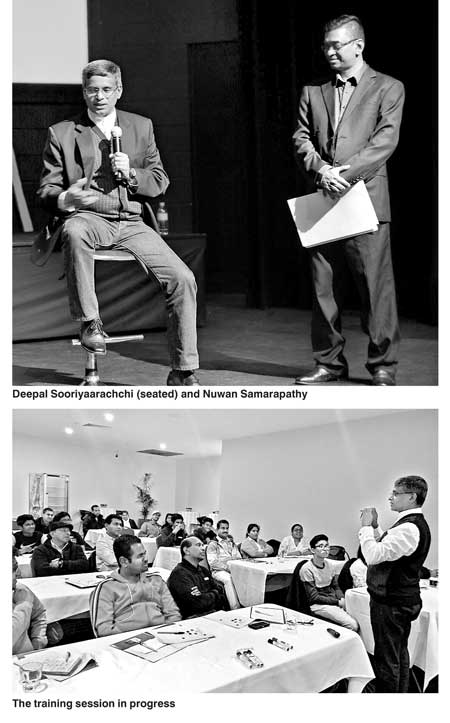 A Sri Lankan domiciled in Melbourne, Nuwan Samarapathy, a trainer himself happened to be in Colombo and was impressed listening to someone whom he had not met before. Nuwan then thought of inviting him to Melbourne and see the response. The trainer he invited was Deepal Sooriyaarachchi, one of Sri Lanka's leading Management Consultants, Author, Trainer, and Executive Coach.

It was a novel experience for Deepal too. He himself was somewhat nervous as to what the reaction would be.

Nuwan had planned two programmes. One was an evening programme which was followed by a full-day programme titled 'Inward Bound' based on Deepal's much-acclaimed Triple Balance Programme. Both were well attended and the response was overwhelming.

The full-day workshop held at Village Green Hotel Mulgrave Melbourne was attended by a mix group of participants ranging from business owners, senior managers to young adults. Yet all the participants rated the programme as being very useful. They were happy with the way Deepal kept the audience going the whole day irrespective of the diverse spread of participants. He exposed them to his unique ability as a facilitator.

The responses sounded very interesting. One senior manager commented: "Fantastic, interactive presentation. A lot to take and lots of actions to follow up and to put into practice. Thank you for coming all the way from Sri Lanka. Wish to see similar programmes done in the future. Thank Nuwan for organising."

"Really good presentation," was how one of the younger participants responded. "Your simple way of presenting the ideas helped me understand and relate to them. Your explanations of what success is and what it entailed were very helpful."

The participants found the interactive activities very useful to broaden their understanding.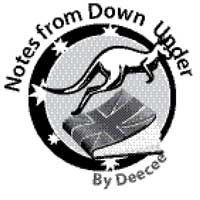 The humour thrown in between and Deepal's style of presentation were also well appreciated. As always Deepal was authentic and he shared many real life experiences including his very own making the experience impactful.

The full-day workshop helped participants redefine what success means to them and how a simple formula of Purpose, Philosophy and Plan of Action can convert life vision to meaningful action plan.

"The entire session was amazing. I had not heard of Deepal before. I came because of my parents' insistence and I am really glad I attended this session," was how one participant responded.

Deepal offers similar programmes in Sri Lanka and internationally. He can be reached at [email protected].