From left, Dinuka Seth, Fr. Prasad, Aamina Nahdiya and Sherwan at the Katuwapitiya Church
---
'The Survivors Speak' is a video series created by the Easter Attack Survivors Project (EASP). The official trailer for this video series which was released on 21 April blew up the internet. It secured more than 100,000 views and counting.

These interviews which are being released every Tuesday adopt a different approach; one that is hardly portrayed in the media before: The survivors are invited to speak about their lives, their pain, and survival, as well as address issues of race and religion, and of the strained relations between religious communities that the Easter attacks caused.

EASP is an initiative to memorialise the victims of the Easter attacks as well as the stories of those who survived. Via advocacy through story-sharing, EASP wishes to build awareness of the survivor community, and contribute to reconciliation and peacebuilding efforts in Sri Lanka.

Starting off with the dawn of 2021, EASP launched its website www.easterattacksurvivors.org to document the stories of the survivors on a single platform. The EASP team also wishes to use this platform to build bridges and to instil hope in the survivors. They believe the survivors can become great voices for positive change in Sri Lanka and that through their stories they can play a phenomenal role in preventing our country from future threats of terrorism.

Thus, EASP's aim is to create an atmosphere conducive to dialogue that will aid in communal healing through sharing and receiving stories from the innocent survivors of the fatal Easter attacks.

A project of Global Peace Institute Lanka, the Easter Attack Survivors Project was co-founded by Aamina Muhsin and Seth Ganepola, and together with Lugha Yogarajah, the trio co-lead as youth representatives from the three main ethnic groups of the island. EASP comprises a dynamic group of volunteers and also receives guidance and inputs from the Church and professionals who have worked directly with the survivors.

'The Survivors Speak' series of short documentaries takes the viewer through the survivor's life – their loss, pain, and coping mechanisms, as well as their thoughts on harmony in Sri Lanka pre- and post-Easter attacks as well as their hopes for Sri Lanka's journey forward.

Season 1 having just been released, the EASP team chose Katuwapitiya as its location and collaborated with Rev. Fr. Prasad Harshan from the Cardinal's office and together documented the stories of the survivors in video format.

The pain of the survivors is heavy, the devastation caused to them is inestimable, and no amount of social service or justice will be adequate to restore what they lost. Nevertheless, the team believes that every citizen can play a part in paying homage to this most patient and excellent community of survivors by listening to their stories, and aiding in healing, rebuilding, and reconciliation between all communities.

Here a few members of the team that produced this series speaks about the project:
---
A video series to mark two years since the Easter attacks by the Easter Attack Survivors Project
---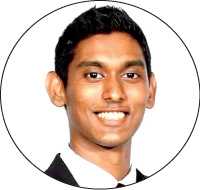 1. Seth Ganepola
---
"As we all have come to realise with the events that have transpired in the recent past, we Sri Lankans inherit a chronic condition of 'selective amnesia'. When it comes to remembering our mistakes, more often than not, we tend to forget them. I think our primary motivation in documenting these stories was to ensure that we never forget what happened on 21 April 2019.

"Their stories, as we rightly expected, have sparked a conversation again amongst Sri Lankans about the unfortunate circumstances that led to the devastating Easter Sunday attacks. It has reminded our society of what is at stake. Hopefully, their stories will continue to influence policy changes for the better. The best individuals to talk about the inexplicable repercussions of such an incident are the survivors and where they are willing to voice out their stories, it is only right that we provide them with a suitable platform.

"These survivors have turned out to become the biggest advocates for peace and unity in the country as a result of what they have had to go through. The Easter Attack Survivors Project does not belong to any particular individual or a group of individuals, it belongs to our very own survivors. They have the requisite motivation to pursue positive change in the country. Our ultimate goal is to help these survivors pursue their passion for peace and harmony in Sri Lanka. To that end, we have a huge team of volunteers behind EASP helping us achieve this goal."
---
(Seth Ganepola is a Co-Founder of The Easter Attack Survivors Project and a law student.)
---
---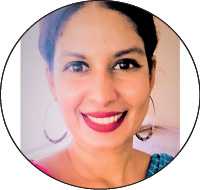 2. Nahdiya Nasoordeen
---
"This particular project is based on 'healing through story telling' and 'therapeutic story-telling'. The concept of healing was not limited to the survivors but for us too.

"When we pitched this idea to the various authorities that guided us to complete the project, I remember not being able to complete my sentence because even merely speaking on what happened distresses me. The same happened while we interviewed the survivors. I was stunned beyond measure of their explanation on how they found their loved one/s and tears would roll down our eyes as they speak with so much hope for a future and better Sri-Lanka in spite of going through such trauma.

"The survivors repeatedly mentioned hope and forgiveness, which to me was quite shocking. Some of them went on to state that they are in the process of forgiving even the terrorists, which to me was quite a strong statement.

"Therefore, we want the world to see it and learn from their experiences and remember that what happened could have happened to anyone of us. The world needs to know that these survivors who were the most affected do not have anger or remorse against a particular community and only want to move forward in peace."
---
(Nahdiya Nasoordeen Danish is a lawyer and an educator in the field of law. She joined EASP as an advisor and served as the Project Lead for the video series 'The Survivors Speak'.)
---
---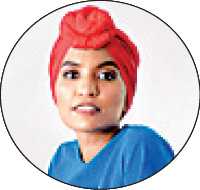 3. Shifani Reffai
---
"Sri Lanka is unfortunately, often, a country that likes to sweep things under the carpet, or put our heads in the sand and pretend like nothing bad is happening. This, while we have experienced checkpoints, assassinations, hate crimes, riots, wars, bombings, and more. We respond to conflict with deafening silence and avoidance. And so, this kind of work is important because it is made of the truth, historical truth, experiential truth, the truth about race, war, hate, loss, with no frills or sugar coating or political agenda – and it is the most important work to speak, reveal and dissect the truth, ugly as it may be, in order for us to ever have a chance at healing or moving forward in some kind of productive way as a nation. That is my perspective as a filmmaker.

"This work is also important because the voices of the survivors have not been heard before, not in this way, not in such an accessible series, not so loudly and clearly and calling out for peace and empathy, which I think every Sri Lankan needs to hear – and wants to hear, judging by the 100,000+ views the show's trailer received. I am incredibly grateful for the survivors coming out to tell their stories to the world, and honoured to be a part of the team that helps them do that."
---
(Shifani Reffai is an independent artist and filmmaker, with a special interest in representing the voices of marginalised and disenfranchised communities and unconventional subject matter through her work. She served as the storytelling video editor for this video series.)
---
---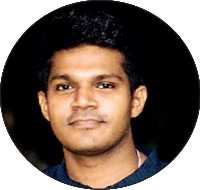 4. Dinuka Perera
---
"I am extending my helping hand to the EASP team members whenever they are supposed to meet and interview the respective survivors mainly in the three churches at Katuwapitiya, Kochchikade and Zion Church at Batticaloa.

"This is also a good platform for all those survivors to open up their hearts to the world and cry out against the injustice which happened to them, the loneliness they undergo due to the departure of their loved ones, and the miserable physical and mental agonies they experience each and every second in their present lives.

"After listening to the very words of the survivors, the only thing which I really understood was that even if justice is done unto those who were killed, none of their departed family members will regain their lives. Further, all of them are ready to work as ambassadors of peace and promote peace, harmony and reconciliation among all Sri Lankans."
---
(Dinuka Perera is a seminarian who is aspiring to become a priest in the Archdiocese of Colombo. He guided the EASP team when meeting the survivors.)
---
---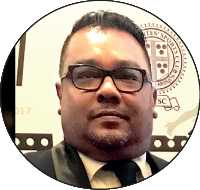 5. Sherwan Buckman
---
"At the beginning I was apprehensive that we as a group might not be welcome since there were many Muslims amongst our team. The Muslims of Sri Lanka (Malays, Moors, Borahs, etc.) have always played an integral part in Sri Lanka's unity from pre-independence to post independence and even to date. Zahran Hashim and the other Easter attacks suicide bombers were a part of the Muslim community. A similar suicide attack that killed 13 soldiers in 1983 and sparked ethnic riots in this country evolved in to a civil war, and was the worst thing that happened to us.

"Our group aims to use the stories of the survivors to build the broken bonds of all our communities, to build new bridges of friendship and to provide a therapeutic outlet to the survivors and all who have been affected by this event. The attitude of the survivors gave me hope that Sri Lanka can heal and that I must do my part to make that happen."
---
(Sherwan Buckman is a senior technology professional, and served as the tech lead for the video series project.)
---
---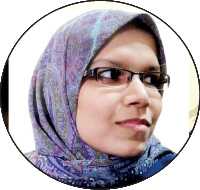 6. Aamina Muhsin
---
"While the putting together of this series has been a lot of hard work for us, it has also been a rich and life-altering experience. What amazes me is how we managed to plan, film, and produce this series all with the help of volunteers. Our volunteers, who are from all communities, were willing to spend their time and money to make this happen, and I think that is a very positive and hopeful symbol for all of Sri Lanka.

"We are grateful to the survivors who have been the epitome of love, and who have inspired the entire team with their quest for helping Sri Lanka move forward in an exemplary way. We are also grateful to His Eminence Malcolm Cardinal Ranjith for his leadership, Rev. Fr. Prasad for working with us, and Professor Rohan Gunaratna for his vision and guidance.

"We would also like to thank Nahdiya – if not for her ideas and go-getter spirit, this series would not have come to fruition. Our thanks also to Shifani, a professional filmmaker who agreed to do this for us free of charge; Sherwan, for his willingness to help from the beginning; and Dinuka, for his assistance which we all treasure. Everyone who helped with the behind the scenes work and translated really long interviews, they are Deshani, Mithma, Adnaan, Gloriya, Dinuka, Mehdi, Zarqa, Erandi, and Shaheer. Our sincere thanks to them; and to our entire team of volunteers who have come together to contribute to this cause, as well as Seth for being an excellent fellow co-founder.
---
(Aamina Muhsin is a Co-Founder of EASP, and a youth ambassador of the Global Peace Institute.)
---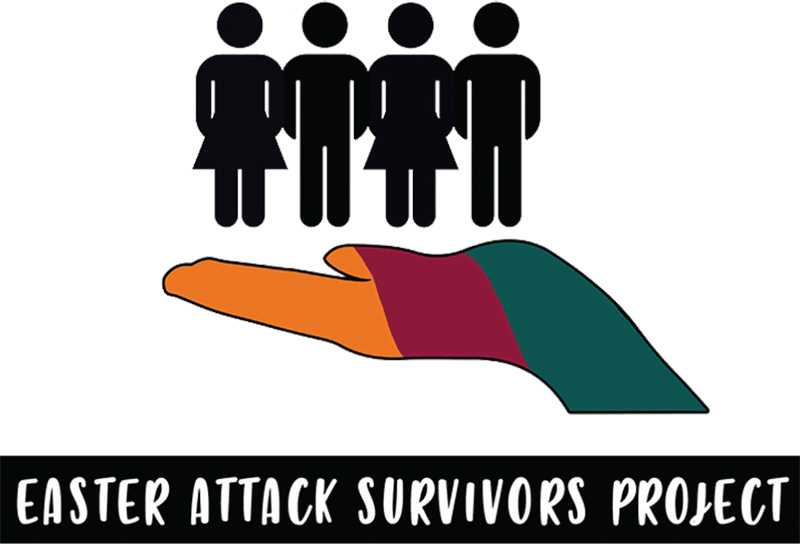 The Easter Attack Survivors Project (EASP) is an initiative to memorialise the victims of the Easter attacks as well as the stories of those who survived
---
EASP members with survivors