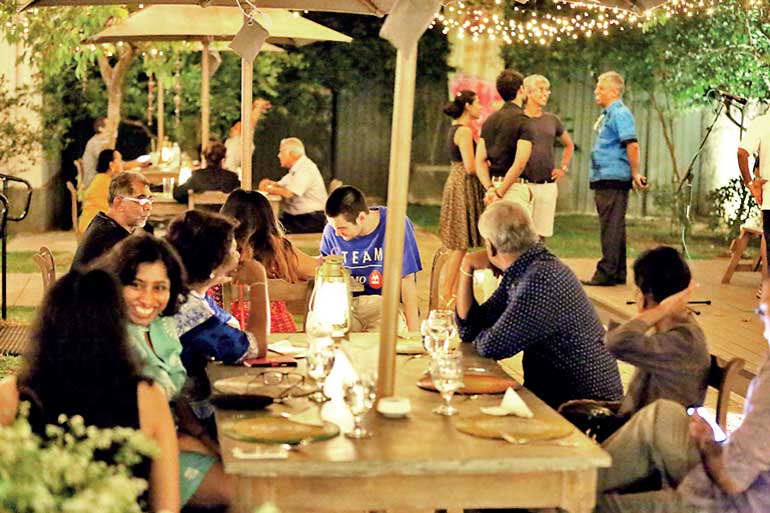 The Sooriya Village is presenting Vinyl Wednesday, featuring veteran DJ, Tareeq Musafer on Wednesday, 30 August, from 7 p.m. onwards.

An evening of Soulful Jazz, Funk, Nostalgic 90s and Disco grooves played off the spinning discs from back in the day later into the night in an ambience set for relaxation, unwinding and perhaps a little toe tapping! This is what Vinyl Wednesday is all about. The perfect excuse for a midweek chill sesh.

Vinyl Wednesday is dedicated to playing music only through phonographic turntables using original vinyl records. The idea is to bring together like minded people who appreciate all things retro, original and artistic. The music revolves around the driving beats of funk and soul classics with a few related jazz, old school hip-hop, disco and electro tunes thrown in for good measure.

Whether you feel like lounging in a beanbag with a Bibidi Bobidi or enjoying a chilled beer or a glass of wine with a choice of delectable cuisine curated by Chef Koluu, Vinyl Wednesday is an event as rare in Colombo as the tunes its DJ is spinning.

Tareeq is widely regarded as one of Sri Lanka's pioneer disc jockeys who revolutionized the mobile and club DJ circuits by introducing turntables and advanced mixing techniques to DJ sets in the mid to late nineties. He is still perhaps the only DJ in the country who strictly plays off vinyl records.

With a personal vinyl collection of over 30,000 records, Tareeq is the first Sri Lankan DJ to be recognised by the Ortofon Vinyl Preservation Academy (Denmark) for his dedication to preserving the vinyl DJ culture.



Apart from DJing, Tareeq is also, the founder of Sri Lanka's first DJ school (The DJ Academy) which opened in 2007. The Academy's primary focus is to uplift the local DJ industry and provide opportunities and exposure to aspiring DJs within the local and international circuits.

The Sooriya Village, located in the heart of Colombo, provides amenities such as rehearsal suits, a top gear recording studio, library and research services, a tech based lecture room, a restaurant with mouthwatering delights, dorms, tea/coffee/juice lounge, performance spaces and plenty of hang out area.

Sooriya's vision is to provide a facility for artists and art enthusiasts to nurture and explore the culture of arts delivering the best possible service and experience. The Sooriya Village welcomes all you retro, original and artistic souls to join us for an evening which is set to be written in your hearts forever. Entrance free. Wine, champagne and beer maybe brought in corkage free.

For more details of the event, please contact The Sooriya Village on 0112552666.