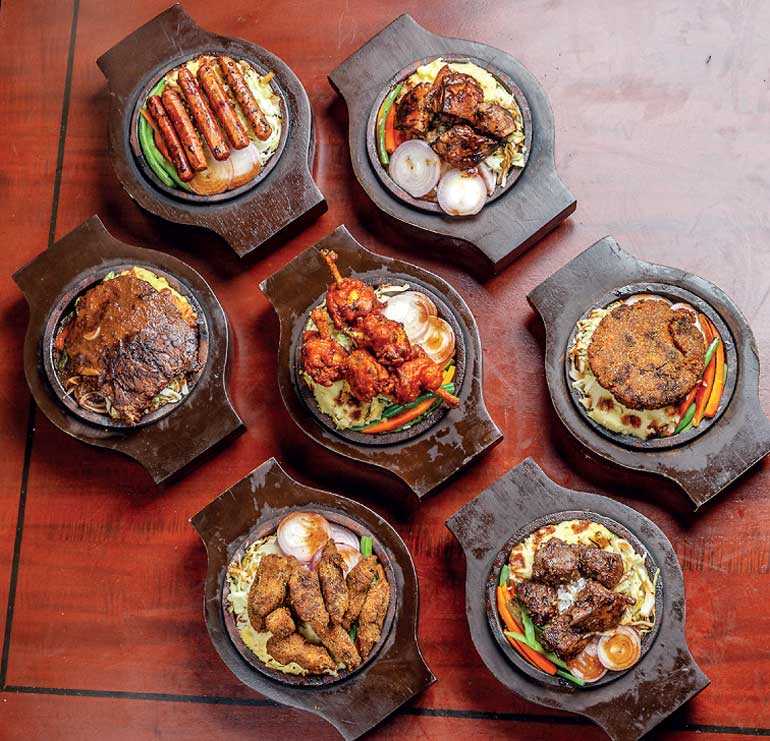 The restaurant's brand-new outlet at Food Studio is located at the 3rd floor of CCC
The Sizzle has opened its latest outlet in Food Studio at the Colombo City Centre and is all set to serve the local community.

Lovers of the sizzling platters in Colombo can now head over to the restaurant's brand-new outlet at Food Studio, located at the third floor of Colombo City Centre – a very convenient and easy-to-reach location with ample parking space, and enjoy their yummy choices.

Known as "the place where everything sizzles," The Sizzle specialises in gourmet treats which include an array of meat, seafood and veggie inspired sizzlers that are served on a cast iron platter which sits on a wooden base. The new outlet comes with all new menu items specially curated for Food Studio customers such as grilled chicken cubes, tenderised grilled beef steak, soft and juicy battered chicken lollypops, beef cubes, crumb-fried and battered chicken, grilled chicken sausages and vegetable cutlets that are partnered with grilled onions and mashed potatoes (as a starter option) or with grilled onions and vegetables, mashed potatoes and rice (as a meal option).

The outlet is designed to serve the dine-in customers as well as provide fast delivery and take-away services. Food Studio by itself boasts of an unrivalled ambience and a seating capacity of over 500+ pax.

"We are thrilled to open our latest outlet in Food Studio," said The Sizzle Managing Director Tushar Amalean. "We are happy to meet our customers' demand for greater speed, delivery and convenience. The all new menu for this outlet is designed with a fresh look to appeal to a broader audience within the quick-service restaurant industry. I'm sure our customers will love it as much as our flagship offerings!"

"Partnering with The Sizzle underscores our ever-increasing efforts to please our customers in Colombo. We are always focused on serving customers with a unique dining experience and committed to introducing new food concepts in partnership with both local and international restauranters. This launch is another significant step for us in that journey. We stay committed to serve our loyal Food Studio followers and look forward to outshining their expectations," said Food Studio Ltd. Director Nadeem Rajabdeen.

"We have been working tirelessly to ensure the opening of the outlets at Food Studio is as safe as possible for all our guests," he added. "We look forward to providing a safe and enjoyable experience for our guests and are thrilled to welcome everyone back to enjoy all what's on offer!"

To order online, WhatsApp or call the Food Studio hotline at 0761414242. Operating hours are 10 a.m. to 10 p.m. daily.