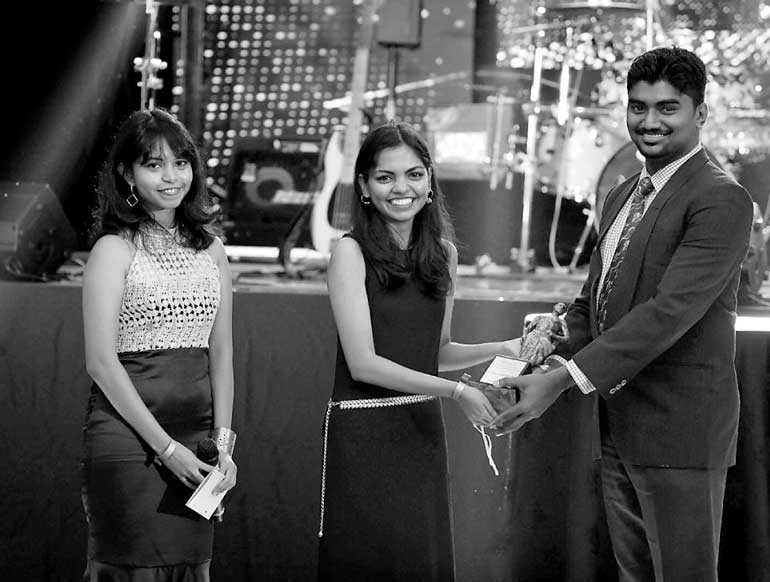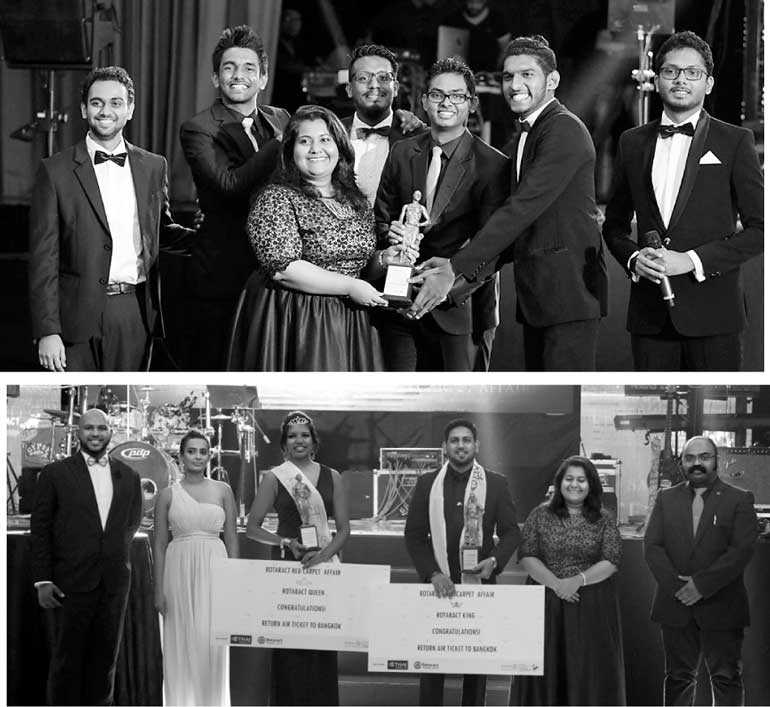 Rotaract Red Carpet Affair witnessed the presentation of the Rotaract Community Awards for the year 2017-18 that have been designed to celebrate the successful and inspirational ventures organised by Rotaract Clubs throughout this year. Recognitions ranging from The Most Popular Rotaractor to the Most Popular Community Service Initiative were chosen by the Rotaractors themselves and announced at the event.

A special guest performance by Sanuka Wickremesinghe also took place to the delight of the participants who enjoyed a night to remember in their Rotaract journey. The event witnessed the crowning of Rotaract King and Queen for the year 2018, where Rtr. Ahmed Zeeshan of Rotaract Club of Colombo North was crowned King and Rtr. Sanduni Hettigoda of Rotaract Club of Panandura was crowned Queen.

These two winners were selected after a series of screenings that took the form of a test of Rotaract knowledge, talent show and impromptu speech. The event concluded on a positive note with Rotaractors enjoying the dance floor to the music provided by the band Glory.

The 27th Rotaract District Conference and Rotaract Red Carpet Affair were organised by the Professional Development team of the Rotaract District Committee led by Rtr. PP Amitha Dissanayake and Rtr. Kanisha Wijayasekera alongside the host Clubs Rotaract Club of University of Moratuwa, Rotaract Club of Panadura, Rotaract Club of Colombo West and Rotaract Club of Faculty of Science, University of Colombo.