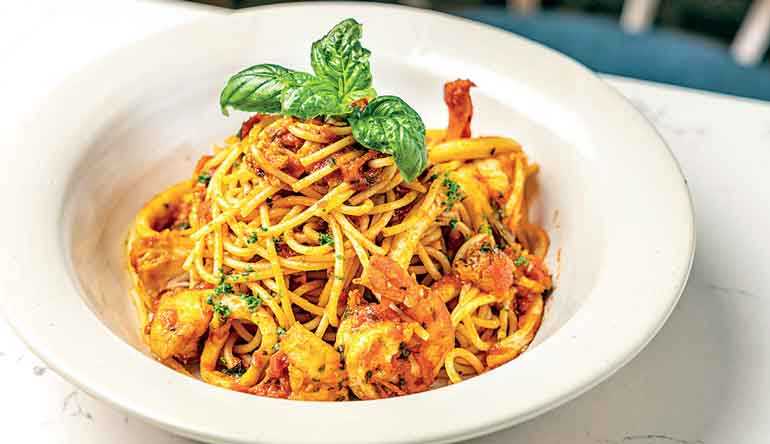 Italian Plates - Spaghetti Marinara
---
By Madushka Balasuriya
---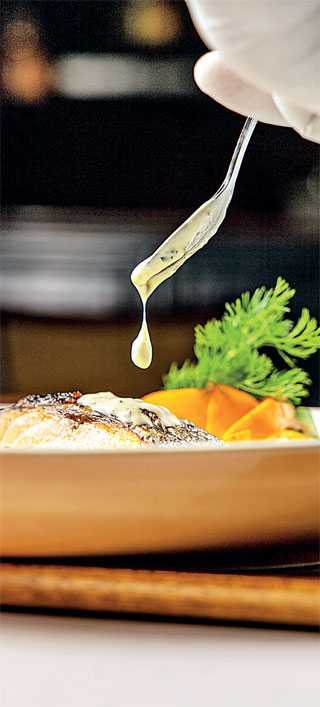 Plates from Around the World - Grilled Scottish Salmon A La Unilateral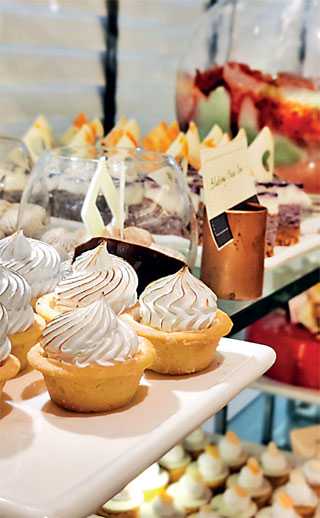 There's something for everyone at the desserts counter
---
While the leisure sector in general has struggled over the past year, for a few hotels in Colombo it's been particularly taxing. Cinnamon Grand was one of four hotels targeted by the Easter Sunday attacks in April 2019, which means that for the better part of two years it's been an uphill task in trying to balance customer convenience and satisfaction with the highest safety standards. This was obviously complicated further when just a year into the post-Easter Sunday rebuild, the world has a whole began to cope with this most unprecedented of pandemics.

But in moments of strife and hardship, what people most crave is a sense of normality. The leisure sector has big part to play in that, and this is precisely what Cinnamon Grand has set out to achieve with its revamped, rebranded buffet offering.

Plates (formerly Taprobane) is Cinnamon Grand's take on cuisines from around the world. With a focus on quality and an almost surfeit of choice, Plates doesn't do half measures. Be it Italian, Western, Japanese, Indian or Sri Lankan, all the major cuisine categories are accounted for – there's even a selection of hummus and pita bread for those hankering for some authentic Middle Eastern. I can honestly say you would be hard-pressed to find any glaring exclusions.


Health and safety

But before we get into the meat of the review, a word about the health and safety standards put into practice at Plates. A buffet, in its traditional guise, is of course a veritable super-spreader extravaganza, but many establishments have now had time to gauge the best practices from the rest of the industry, and Cinnamon Grand we're happy to report has effectively put them to use.

In terms of social distancing, the table arrangements are all one to two metres apart. All buffet patrons are expected to wear gloves and a mask when serving. Staff were also particularly vigilant about this, even going so far as to come and hand me a glove when I was going around taking a few photos.

The serving itself is a combination of self-service and staff service. Certain sections such as the salad bar and the dessert station allow guests to serve themselves, however all of the action stations and the items which require chafing dishes have a staff member on hand ready to serve. There is a further layer of safety added with glass dividers between each of the stations and chafing dishes, thus preventing against absent-minded diners reaching in and serving for themselves.


Ambience

The aforementioned social distancing policy within the restaurant area has the added benefit of giving a much airier feel. It also means there's little risk of bumping into other diners when holding a plate full of food!

Plates has also gone the extra measure and brought in a live band, which we're told is regularly rotated, to blast out hits varying from jazz to contemporary to old school.

The dining experience is further enhanced by a newly-installed alfresco seating area; what was once a pond is now a well-lit room with French windows, which bring in copious amounts of natural light and allow it to be enclosed when needed.


Food

As alluded to earlier, choice and quality are the two pillars on which Plates has built its offerings around. From sushi, cheese platters, biriyani and chow mein noodles to Sunday roasts, shrimp thermidor, ala minute pizza and pasta and even the most Sri Lankan of favourites, the humble cutlet, it's all here.

To go through to each and every item we tried would take this review well beyond the stipulated word count, so the following is just a rough outline of some of our standout favourites.

In terms of pure execution, there is nowhere else to start but with the calibre of the Western cuisine, namely the meat. The three carving stations – Moroccan Spiced Leg of Pork, Roast Beef Prime Rib, Roast Turkey – were supplemented by two separate chafing dishes for lamb – the lamb osso bucco and roast lamb leg in red wine sauce. Further to this, each of the other dishes were perfect accompaniments; be it a side of sumptuous Yorkshire pudding, the delicious grilled vegetables or the delightfully decadent onion mash, there was clearly thought put into the selection.

For the seafood lovers, there was the aforementioned shrimp thermidor – an absolute must-have – salmon fillets in champagne sauce, oysters, mussels, lobster, prawns, and just in case you were feeling a little adventurous, the Chinese section has you covered with some crab in pepper sauce (which was sadly too much food for this reviewer to try out).

And if you're a fan of sushi, the Japanese station is definitely not one to be missed with an array of sushi rolls on offer, made especially by Cinnamon Grand's in-house Japanese Chef, who is also regularly available at the station to help out diners.


Desserts

In terms of desserts we were absolutely spoilt for choice, and to be honest more than a little stuffed, but nevertheless we persevered. There was something for everyone, from Sri Lankan delicacies such as 'pol toffee' and 'kavum' to Indian hits like 'gulabjamun' to all-time favourites like the truly excellent chocolate mousse. Honestly, if this dessert bar doesn't have something you like, then maybe dessert is not for you.

The standout item though was something that was brought to our attention by our ever-diligent server, Anuradha – milk and jaggery hoppers. Yes, this Lankan favourite is available regularly, and like 'Stranger Things' is worth a Netflix subscription, 'Jaggery Hoppers' might just be worth the price of entry to the Plates buffet.


Drinks and recommendations

On that note, Plates has four separate pricing categories: Lunch (Rs. 3,000 nett), Dinner (Rs. 4,000 nett), Brunch (Only Sunday – Rs. 4,500 nett) and Liquor Brunch (Only Sunday – Rs. 7,500 nett). While all sittings have a trolley serving liquor going from table to table throughout, and a selection of cocktails and wines to choose from, the Liquor Brunch offers unlimited servings of select cocktails and wines from 11:30 a.m. to 3 p.m.

Plates also has an ala carte offering available throughout, while breakfast is exclusively ala carte for the time being.

On the whole, Plates was a pleasant surprise. While the concept of a multi-cuisine buffet is not reinventing the wheel by any means, Plates has gone above and beyond to elevate the experience to something you might not quite expect.

Sure, the sheer array of items on offer is impressive, but it's the dedication to quality that really stands out, from the attentiveness of staff members to execution of something as simple as an iced coffee (it really is special), this is something we genuinely hope they keep striving for and build on going forward.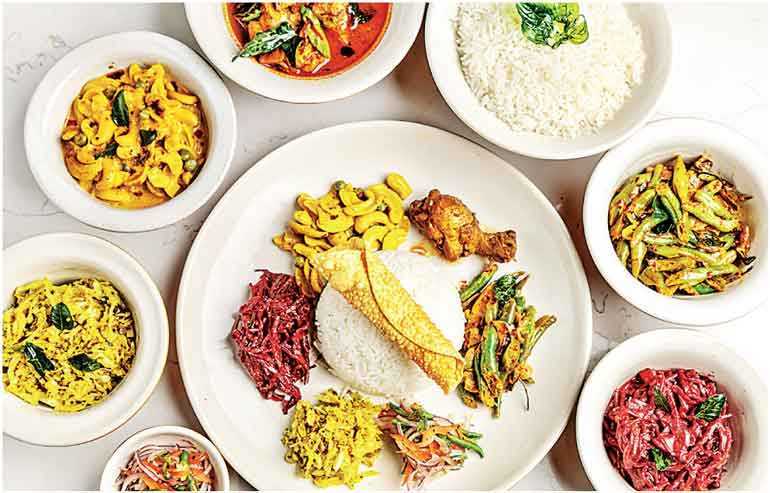 Sri Lankan Plates - Rice and Curry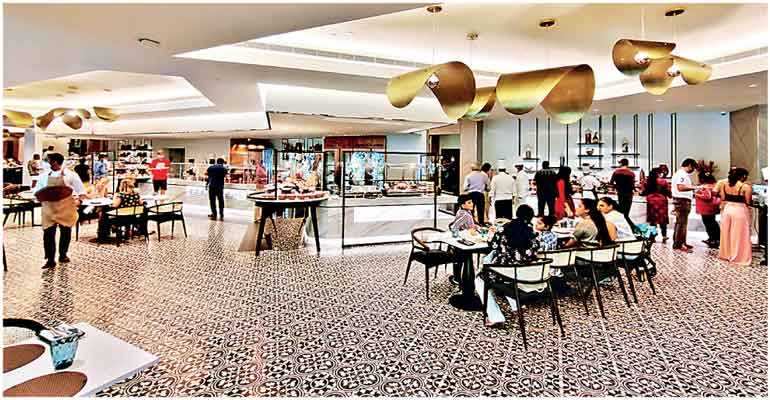 Plates is Cinnamon Grand's take on cuisines from around the world
Meat eaters are in for a treat at Plates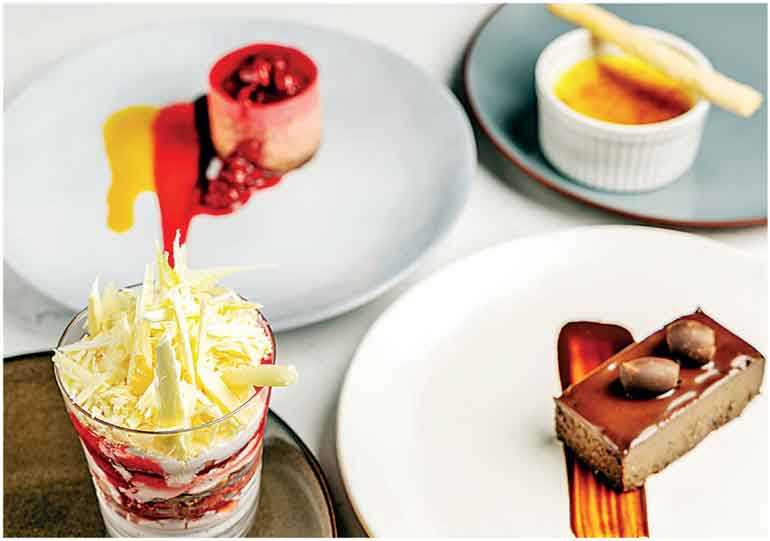 Sweet Plates - Eton Mess, Chocolate Nemesis, Vanilla Crème Brûlée, Strawberry Baked Cheesecake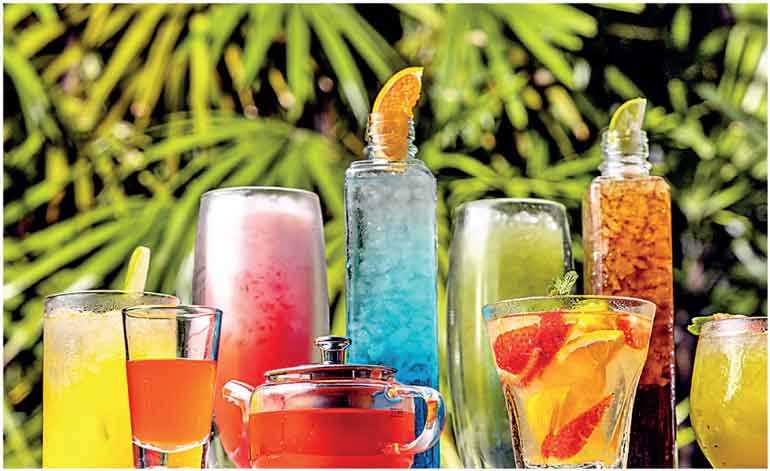 Variety of Cocktails and Mocktails - Mango Mule, Detox, Bull Frog, Long Island Iced Tea, Passion Mojito, Fruity Mojito, Chamomile Martini in a tea pot
---