At Café Sociale, Colombo 4 from 7 p.m.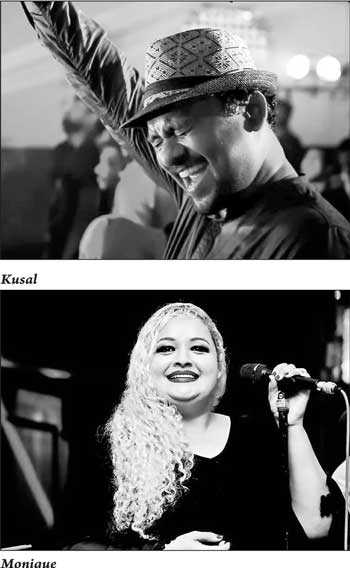 The Soup Bowl (TSB) charity will host its fundraiser event 'Open Mic Christmas with TSB' for its final project of the year, a special meal for the Drop In centre community and a Christmas hamper for 400 adults and 40 children who have benefitted from the lunch over the last four years.

The Fundraiser

The event will see a variety of performers picking up the mic for a good cause on Wednesday 4 December at Café Sociale, Colombo 4 from 7 p.m. onwards.

The Open Mic will feature artistes like Monique W, Kusal Bandaranayake, Voice Print, Kanishka Kavirathna, Indumini Siriwardena, Vinuri Weerawardena, Shifani & Riyal with their band Jaadiyata Moodiya and Dream Caravan.

In addition to a star-studded line-up of performances you will be able to enjoy the great food and great ambience at Café Sociale, the official venue for the fundraiser. Tickets are priced at a nominal fee of Rs. 500, also available at the entrance. The event aims to raise funds towards the cost of the gift hampers: A gift hamper for adult is Rs. 4,960 and a gift hamper for child is Rs. 3,865.

About the Drop In

The Drop In centre is The Soup Bowl charity's soup kitchen, a weekly project and has been in operation for the past four years at the Scott Hall of the Kollupitiya Methodist Church.

Each Friday (with the exception of public holidays) the Drop In centre provides lunch for underprivileged people, living, working and begging in the Colombo 3 locality.

The Drop In centre sees people from varied backgrounds from street people, lottery sellers, those who do labour work in the Kollupitiya market, to construction workers, and people living in poverty-ridden neighbourhoods.

About The Soup Bowl

The Soup Bowl charity is a private charity founded by Rishani Sittampalam and is supported by seven other friends namely Erandi Narangoda, Pasan David, Kshanika Argent, Priyadharshini Niles, Chamathka U. Gamage and Shehan Semasinghe.

The Soup Bowl charity is a hospitality service which has a daily project called We Give Stuff Away (WGSA), which rescues surplus vegetables and fruits from supermarkets to donate to the needy.

The Drop In centre is the charity's weekly project and the soup kitchen is open on Fridays to provide a wholesome lunch to those in need. On a monthly basis, The Soup Bowl visits an elders or children's home to spend time with them.

If you would like to donate towards the hampers please contact TSB on 0714233614 or email soupbowlers@gmail.com.