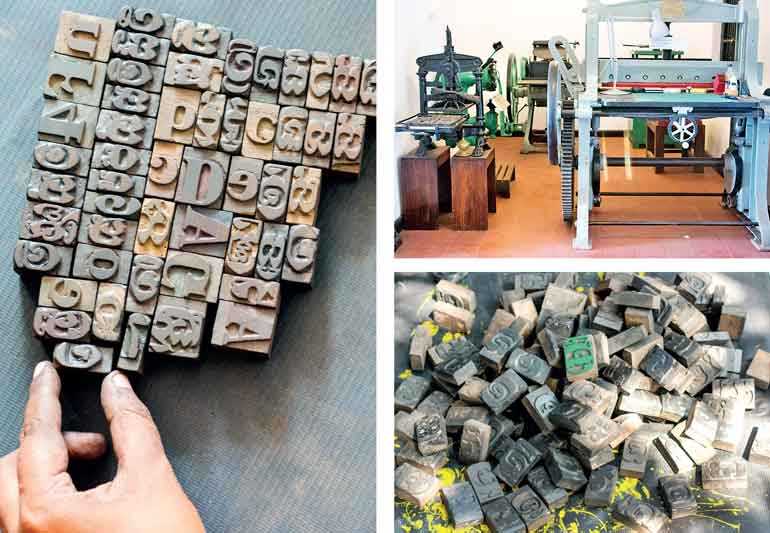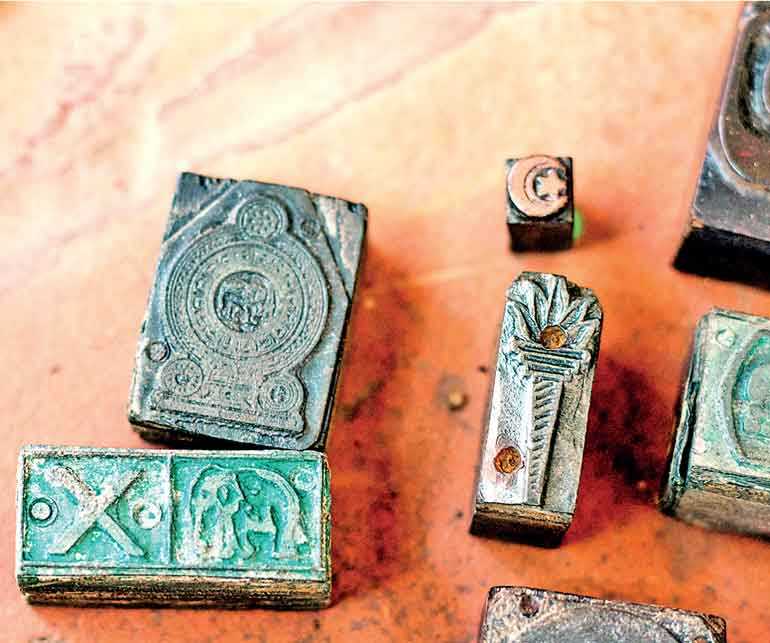 Akuru Collective is redefining the Sinhala and Tamil type movement
Text and Pix by 

Aysha Maryam Cassim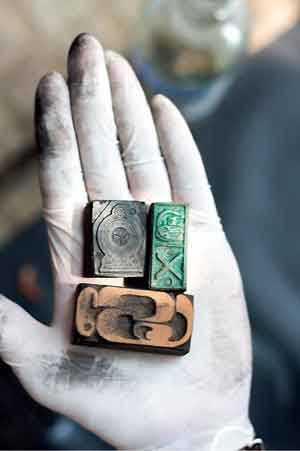 There is a special kind of satisfaction in seeing a design crafted by human hand being imprinted onto paper. This is probably why retro type effects still stand the test of time around the world. 

Typography – the art of types – dates back to the 15th century with the advent of the letterpress printing method. Letterpress involves the meticulous arrangement of blocks of type to create a one-of-a-kind impression on paper. The blocks, usually hand-carved in metal or wood are coated with ink and then pressed on to the paper to create words and designs for print. 

Although the art of printing with letterpress approaches is labour intensive, the technique still holds value for its timeless appeal, vintage textural aspects and exquisite craftsmanship.

Sri Lanka has a long history of letterpress printing. This antiquated method was used until the early 2000s in the rural villages until it saw its end with the arrival of digital offset printing. 

The country's typographic history begins with The Dutch Press in Ceylon, a printing firm which was amongst the first in the region, which pioneered the typography of Sinhala and Tamil scripts. 

Our local typography scene experienced its artistic awakening a few years ago with the renaissance of vintage Sinhala and Tamil fonts making a comeback with a classic but edgy outlook. 

Akuru Collective – a union of people coming together to inspire interest in language and typography in Sri Lanka – has come forward as an informal community bringing together professionals, university students and type and design aficionados to find ways to take type where we have never imagined.

I met Kosala Senevirathne, one of the founding members of Akuru Collective, at W.A Silva Museum in Wellawatte at the Wood Type Cleaning Workshop. The event was organised to restore precious Sinhala woodblock type to its former glory and keep the art of letterpress printing alive.

"We received a collection of old wood type blocks. Most of them are in a shabby state due to dust, neglect and ink layers accumulated over years of printing. The idea of our Wood Type Cleaning Workshop is to restore these antique letterpresses and hand-carved blocks to their former elegance and put them into machines to create one-of-a-kind folk art-inspired prints," said Kosala.

Akuru Collective made its foray into the local typography scene with AkuruCON in 2018, marking 270 years since the first Sinhala print. The conference featured a series of workshops that centred around the development of Sri Lankan calligraphy and typography and celebrating the island's shared typographic heritage with The Netherlands. At the 'ATypI' working seminar held in partnership with FARU (Faculty of Architecture Research Unit), University of Moratuwa, Sri Lanka and the Akuru Collective in 2019, around 60 educators, professionals and students came together to exchange information and discuss the teaching of typography in universities, colleges and self-contained courses in the broader region.

In the fast-paced digital world where 'type' has become automated, Akuru Collective seeks to inspire the desire among people to appreciate the artistry and workmanship of forgotten types.  

"At Akuru Collective, we believe in limitless possibilities for innovation in typography. We have been working closely with W.A. Silva Centre for Language, Literature and Typography for a few months now. This place serves as a welcoming gathering space for anyone with a penchant for retro graphics, vintage fonts, and techniques associated with all the aspects of type design and printmaking. Our purpose is to redefine the Sinhala and Tamil type movement to keep up with the ever-evolving design aesthetics across the globe," said Kosala, inviting fellow typography enthusiasts to join their creative conclave.