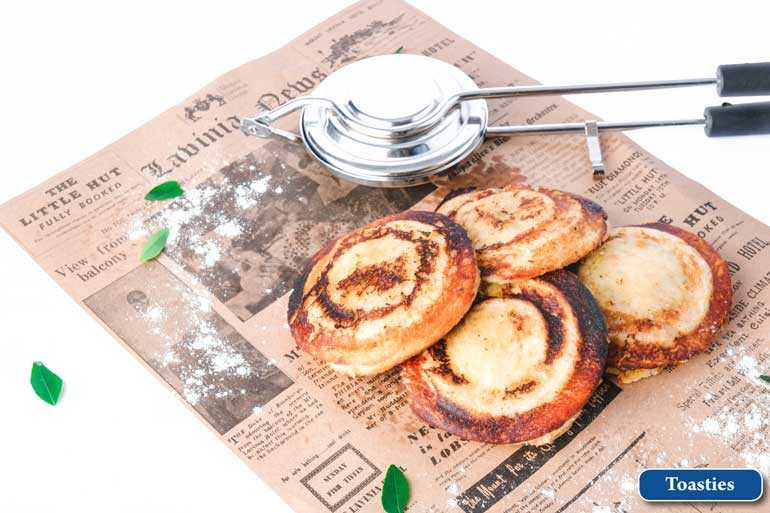 Serves up variety of delicious dishes with sustainable packaging
'Toasties from the Seventies' a highlight of the menu
Focus on stringent safety measures; operates service from new location
Delivery options are hotel's own delivery service and PickMe
---
The Mount Lavinia Hotel's food delivery service is now back on, operating from premises entirely separate from the hotel, with exclusive and dedicated staff.

The Café Maitland's delivery offering is varied and extensive, offering a range of choices from rice and curry to old fashioned toasties, shepherd's pie, lamprais, and even fondue!

The 'Toasties from the Seventies' are a highlight of the menu, bringing back the throwback-style food offering, packed to bursting point and toasted to perfection. The 'Toasties' serving comes in a combination of four – Black Pork, Minced Chicken, Seeni Sambol, and Kadé Salmon – and has been moving fast, reviving nostalgia among diners who are delighted to be able to enjoy this old school snack of their childhood once again.

The 'Sensational Sandwiches' section features four options – Truffle Sandwich, The Big Pork Schnitzel, Mount Club, and Tandoori Chicken Melt.

I tried out the Truffle Sandwich, loaded with charred mushrooms, raclette cheese, caramelised onions and truffle aioli, and savoured Every. Single. Bite. This sandwich is expensive at Rs. 2,300, but it is truly exceptional – edible perfection. Just thinking about it sets off the craving again!
Meanwhile, a word of warning about The Big Pork Schnitzel: Do not chose this unless you have a BIG appetite to match. This whopper priced at Rs. 1,600 is a feast for the eyes and the palate; slice it down the middle and it will easily feed two! It's packed with kochchi coleslaw, oozing with cheese, and the bun is so very soft; sink your teeth into this and discover bliss.
The menu also features the hotel's special take on a local favourite, lamprais, serving up a gorgeous and generous dish in a clay pot. It's packed with flavour, more than enough for two, and priced at Rs. 1,200. What I really liked about this dish, apart from the silky and subtle flavours, was the lack of oiliness; this was a delight to consume.

The 'Mount Rice & Curry,' which I haven't tried yet, is a selection of Sri Lankan rice and curry lunch, featuring white or red rice, three vegetable curries, meat of choice and condiments. It comes in chicken, fish, pork, mutton, prawn, and vegetarian options and the prices range from Rs. 250 to Rs. 590 – seems like a fine deal indeed. Other rice options on the menu are Biryani, Nasi Goreng and Seafood or Chicken Fried Rice.

The Fish and Chips (from The Seafood Cove – barramundi with chips and tartar sauce, priced at Rs. 1,400) is a great serving and definite value for money. This will be a hit with the kids.

If you're looking for more meaty offerings, there's the 'Start Your Party with a Pound' section – Raging Chicken, Mutton Theldala, Firecracker Cuttlefish, Black Pepper Pork Belly, and Buffalo Wings. For the kottu addicts, there's chicken, beef, and veg options.
That the Mount Lavinia Hotel is serving up delicious dishes should come as no surprise. What did come as a delightful surprise though was the beautiful and on-trend eco-friendly presentation – kudos to the hotel for the sustainable offering, which it has pulled it off delicately and stylishly.
Delivery options include PickMe and the hotel's own delivery service.

Overall, the menu seems to have something for just about everyone and in this pandemic time, the MLH food delivery service is a great option for those who are looking to stay safe and order food home, and want something special to feast on.