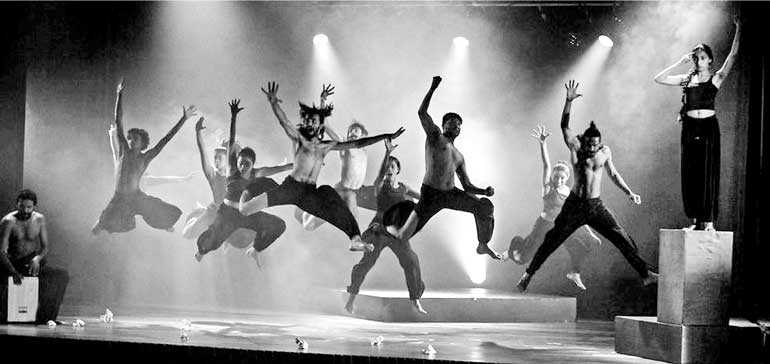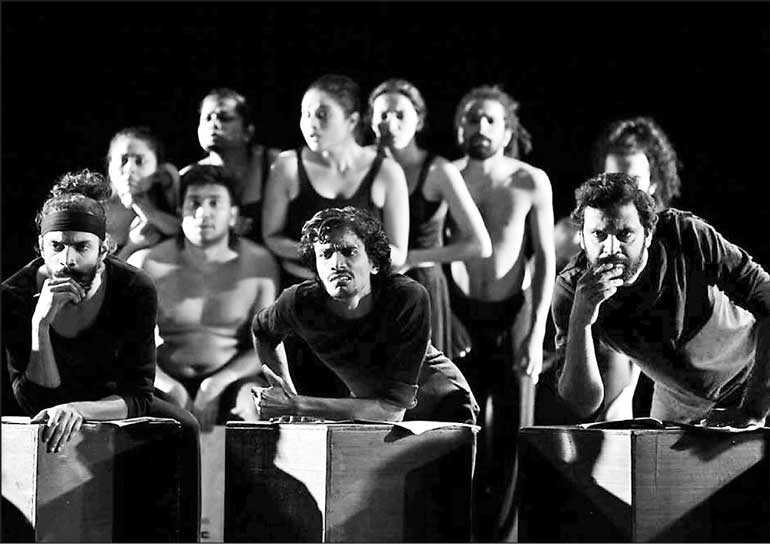 The most recent version of the ongoing socio-political drama 'Dear Children, Sincerely' (DCS) by Stages Theatre Group will come alive at the Lionel Wendt on 1 September at 7 p.m.

Written and directed by Ruwanthie de Chickera, the play highlights seven singular events that changed the course of Sri Lanka's history, and is titled 'Dear Children, Sincerely… – Seven Decades of Sri Lanka'.

The show involves a highly-charged ensemble performance, with appearances by Ranmali Mirchandani, Sanjeewa Upendra and Selvi Sachithananthan. Together, the cast will transport the audience through 70 years of Sri Lanka's history, from Independence to the end of the war.

DCS was devised through conversations with senior citizens born in the 1930s who lived through independence, insurrection, modernisation and war. Among the over 70 people interviewed were Iranganie Serasinghe, Devanesan Nesiah, Wimala Ganeshan, Bradman Weerakoon, Manouri Muttetuwegama, Nagalingam Edirveerasingham, Izeth Hussain, Ashley Halpe and Nimal Sandaratne.

Through their stories, the play traces the dramatic socio-political journey of the Sri Lankan people. The play explores how history evolves, and how memory works, focusing on what people retain, and how they retain it.

DCS shows have toured within and outside Sri Lanka since 2015. The first version was on Sri Lankan and Rwandan histories, and was staged in Kigali at the Ubumuntu Arts Festival. Since then shows have toured Kerala, Jammu, New Delhi and Mumbai, with performances also in Ireland and the UK. In 2016, DCS was adopted by ASHTAR – the Theatre International Youth Festival in Palestine.

The current 'Seven Decades' show was first performed at the University of Visual and Performing Arts in November, 2016, in collaboration with Mind Adventures, and was supported by the Office of National Unity and Reconciliation (ONUR).

'Dear Children, Sincerely…Seven Decades of Sri Lanka' on 1 September at 7 p.m. at the Lionel Wendt. Tickets priced at Rs. 4,000, 3,000, 2,000, 1,000 and 800 (Balcony) available at venue. Phone 0715419442. Duration 70 minutes without interval. Suitable for all ages. Language – English and Sinhala, with subtitles in all three languages.