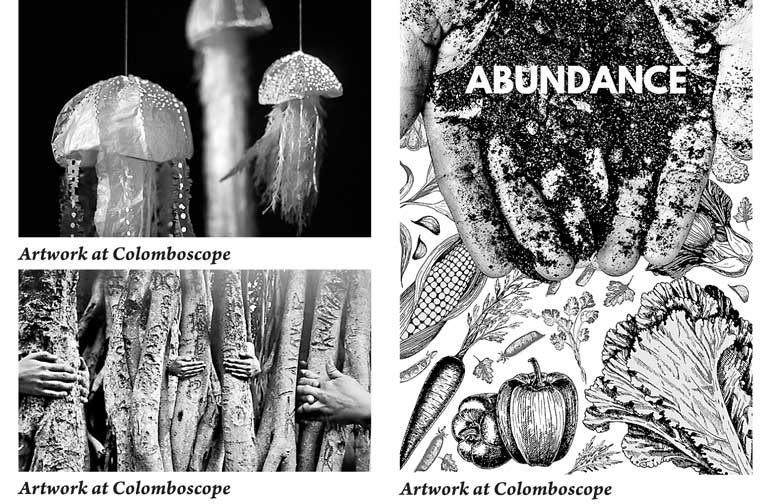 By Shamalee De Silva-Parizeau

Five years ago, post-conflict Sri Lanka was deep in transformation; her air was thick with a strange mix of grief, excitement, anger, relief and new possibilities. The outpour of emotion that cut across all facets of our society, including the arts, needed channels, instruments, platforms and forums. It was in these winds of change that Colomboscope came to be.

In 2013 EUNIC Sri Lanka (Goethe-Institut, British Council and Alliance Française de Kotte) founded Colomboscope. Although initially, it occupied the temporary space created from the postponement of the Galle Literary Festival, Colomboscope's good curation, brave topics of discussion and, mostly, the true inspiration that it created, left a strong imprint on everyone who attended the mini event in 2013. Since then, Colomboscope returned due to popular demand and grew to occupy its own space and find its own cause within Sri Lankan arts and modern culture.

Winning the patronage of Cinnamon Hotels & Resorts, the festival transformed to Cinnamon Colomboscope and flourished to earn its place in the regional arts calendars. Today as the event celebrates its fifth year, Cinnamon Colomboscope has garnered a growing reputation as a landmark arts and cultural festival that connects creative inspiration to the public psyche, with the changing metropolis of Colombo as its heart and centre. Now is a good time to celebrate its journey.

2013: Identities

Held at the popular downtown café Park Street Mews, the first edition of Colomboscope was a quick but clever curation of film screenings, talks and discussions within a single weekend. Most of the speakers and panellists were the specially invited delegates of the then cancelled Galle Literary Festival, and their discussions revolved around a series of brave topics that penetrated right across our society.

Curated by Ashok Ferrey with Anoushka Hempel and Anoma Rajakaruna, these sessions were pieced together with emotional richness, a profound relevance to the times and an acute sensitivity to our social landscape. This is what contributed to the success of the event and its ability to be remembered in its own identity.

2014: Making history

Supported by Standard Chartered bank, this edition of Colomboscope was curated by Radhika Hettiarachchi and shared the theme 'making history' with the Colombo Art Biennale. It featured arts, events and talks related to history and remembrance approached from different angles.

It was held through three historically significant areas in Colombo- Modera, Cinnamon Gardens and the Old Centre which includes Pettah, Slave Island and Fort: These were handpicked to reflect different facets and faces of the changing city and its evolution over time.Colomboscope 2014 was a living memoir of Sri Lanka's fastest growing metropolis.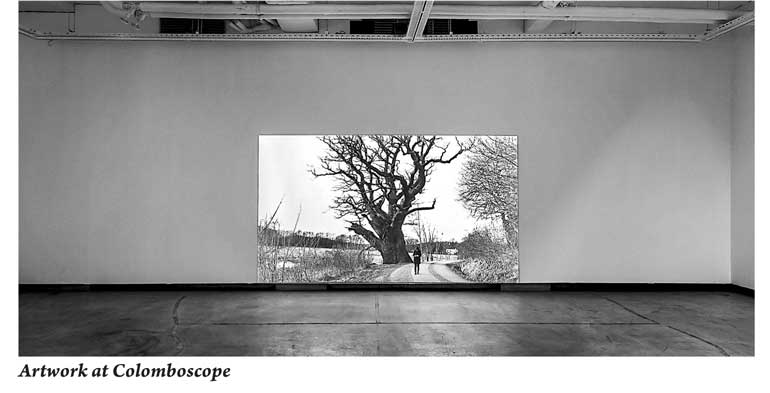 2015: Shadow Scenes and the City, Identity, Urbanity

The Rio is an iconic building in Colombo that holds on to all its memories between the good, the bad and the terrible. It was the city's most modern cinema and one of the pioneering city hotels at the time it was founded; but before long, it was partially burnt and looted during the '83 racial conflicts. Cinnamon Colomboscope's 2015 edition was held here, lending each artist a space to share their own version of Colombo's secret stories throughout the corridors of Rio.

It spoke of our modern history and its darkest hours by allowing the festival visitor through fascinating views of Colombo and its people carefully crafted through artists' personal realities as well as fiction. Colomboscope 2015 was curated by Menika van der Poorten and Natasha Ginwala.

2016: Testing Grounds

The former edition of Cinnamon Colomboscope focused on art and digital cultures in South Asia and Europe. As waves of change brought about through digital technology reached new intensity, the arts too needed to respond to the transformations as all other fields did.

Curated by Susanne Jaschko, 2016 rendering of Cinnamon Colomboscope aimed to provoke active reflection on how digital technologies impact and shape our perception of this world, through an amalgamation of various contemporary arts.

Held at the General Post Office building of old colonial Colombo, the festival turned out to be a fresh juxtapose between classic Edwardian architecture and neo artistic expression through digital channels.



2016: Re/evolution

As its five-year history proves, Colomboscope is a creative seeking to better our society through open and intellectual discussion of what affects us all. The 2017 edition of Cinnamon Colomboscope where the environmental crisis comes into the focus as Re/evolution, is no different. It is put together by a local team of artists and curators lead by Menika van der Poorten, for the first time in the event's history.

Cinnamon Colomboscope pushes the art community to engage itself in a profound social role by inspiring change for the better, and simultaneously pushes the public to see the arts beyond a mere fulfilling of the senses. As Cinnamon Colomboscope makes past its five-year milestone, it looks on to a future where the arts, in their many forms, become a voice beyond reason, to that of inspiration and wonder for humanity.