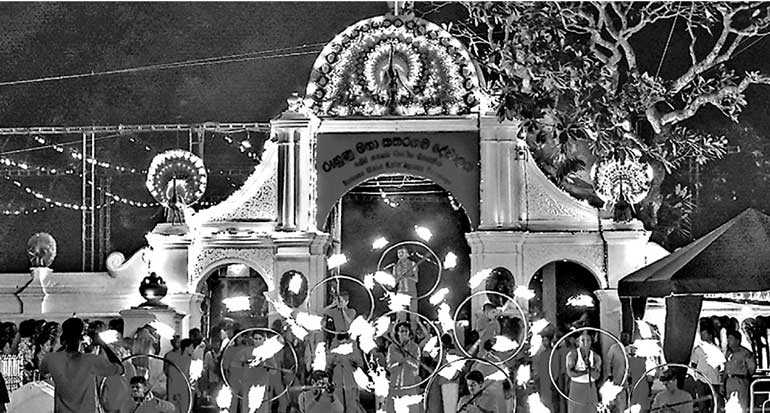 It's Esala festival time. The bigger festivals have begun with the Kataragama Devale Perahera and will soon be followed by the Kandy Esala cultural pageant.

The Kataragama Maha Perahera is on Tuesday 16 July, the Esala Full Moon Poya Day

Several years ago going to Kataragama, the 'deiyange rata' (god's county) in deep south Sri Lanka was done with great reverence. Possibly it's still the same, but may not be as strict as the early days.

I remember we were told to strictly adhere to restrictions that the elders dictated. Those who planned to go were 'warned' about the food they ate and the language they used. They had to stop eating fish and meat and of course, not to touch alcohol for several weeks before the date of departure.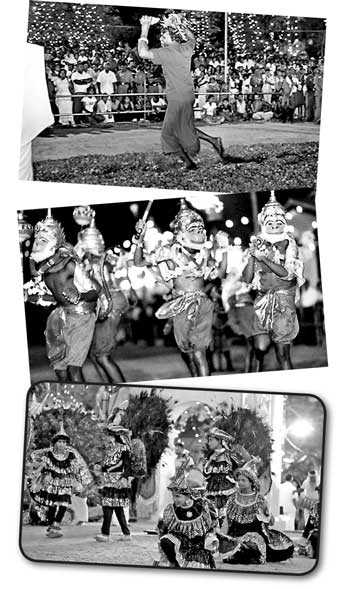 The Studio Times publication, 'Handbook for the Ceylon Traveller,' (1974) describes God Skanda's (also known as Murugan) presence in Kataragama: "Skanda is the ruling deity of Kataragama. He holds sway over what time and tradition have transformed into one of the holiest places in Sri Lanka. His benign influence is believed to extend over the whole of the southern region of the island, which the devout refer to as 'Deiyange rata' (God's country) and even dare not make plans for the future without asking for Skanda's blessings on them.

"Ask a pilgrim to Kataragama what time he plans to get there, and he will reply: 'In God's good time'. He will not presume to have any control over his plans in this country. Skanda's favours are sought by Hindus, Buddhists, Christians and Muslims alike. The pilgrimage has, therefore, become a way of life for thousands of Ceylonese and they trek to the shrine at least once every year."

It was a 'must' for new vehicle owners to make the first trip to Kataragama and get the blessings of God. It was a common sight to see new vehicles with 'pol mal' hanging on the engine making the initial trip.

The pilgrims do a bath at the Menik Ganga 'purifying' themselves before proceeding to the 'devale'. Clad in white they would buy a basket of flowers and fruits to be offered at the 'devale'. They taste the fruits after the 'kapu mahattaya' takes the basket behind a white curtain and later return some of the fruits.

Many, particularly the Hindus, make vows promising to redeem them at the 'devale'. Some pilgrims who walk distances carry on their shoulders carry 'kavadi' – decorated arched frames. There are some who spear the cheeks and walk until they fulfil then vow.

Fire-walking is a spectacle that pilgrims take part in. This is usually the highlight to finish the annual celebrations.

Buddhists first go to Kiri Vehera and offer flowers, chant the stanzas and then go across to the 'devale'. They also worship the Tissamaharama chaitya on their way.