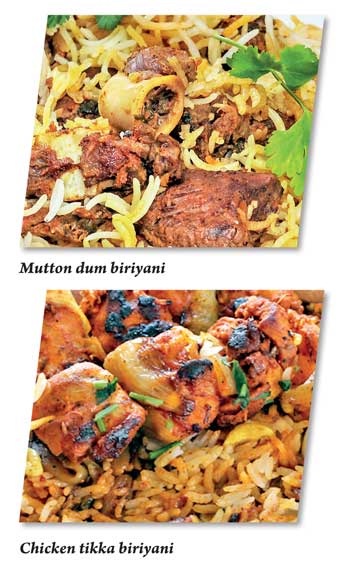 Empire Kitchen, a novelty in the food catering sector in Sri Lanka, is set to launch a simple web application in lieu of the upcoming Hajj festival.

The application is built to assist the ordering process with three simple steps, from ordering to payment, providing customers a turnkey solution for a hassle-free launch.

E-Kitchen has also linked up with an Indian counterpart in support of the launch, with its representative Indian chef Chef Dinesh Singh joining to provide a convenient service.

The link of the web app is http://ek.temp-osmium.com/ and on 1 September it opens up to all offices to order and sign up for the meal plan.

The special dishes on offer are: Chicken tikka biriyani, chicken dum biriyani and mutton dum biriyani.

Customers can get the taste of the fusion biriyani to go with the tantalisingly delicious chocolate mousse and beverages available for takeaway from all its partner restaurants as well as from its platform E-Kitchen, located at the heart of Colombo.

Call 0714353335 for more info. EGB by its sponsors Elephant House is a great way to complement this delightful meal.