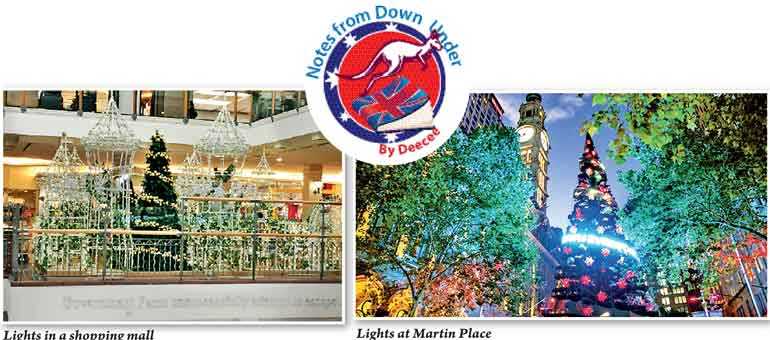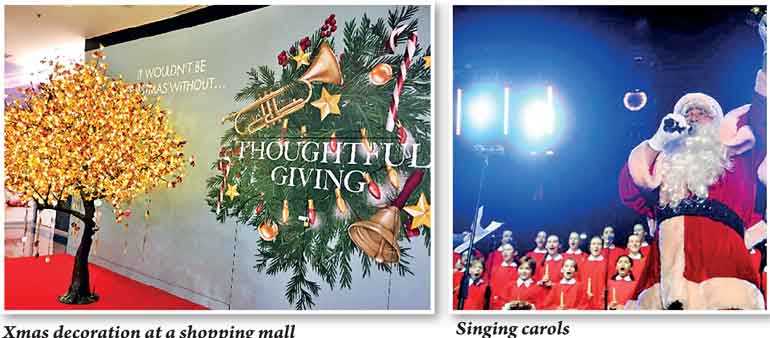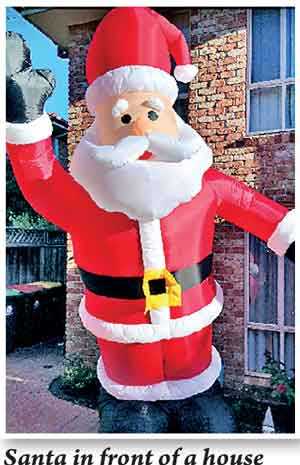 Christmas is over. Not really, I would say. Holiday mood continues. Many an activity keep everyone busy. Office-goers are enjoying the long holiday during Christmas. Having closed a couple of days before Xmas, most offices open on 2 January 2019. There are lucky ones who will get back on 7 January. Of course, there will be a skeleton staff working in such offices after the end of the year.

Seeing the shopping crowds before Xmas, it was felt that everyone had bought their gifts. But it was another story when people rushed to the shops the day after Xmas – Boxing Day – for bargains when prices were cut down to as much as 50% in most shops. Some queued up opposite top level stores from around 9 p.m. the previous evening. Long queues were seen from about 5 in the morning. Enthusiasts waited for the day after Boxing Day for the much-awaited Sydney to Hobart boat race. This year it was a solemn occasion when six men who died in the 1998 race and its survivors were remembered with a minute's silence by sailors contesting this year. The 20th anniversary of the tragedy was marked by the race official David Kellett aboard the radio relay vessel reading a message to all skippers and crews at 5 p.m. That was roughly the time the storm which smashed the 1998 fleet was at its zenith.

In addition to tree lighting in home gardens and strategic points in the city, Sydney celebrated Christmas with carol singing and family gatherings in typical traditional fashion. Kids waited for the arrival of Santa Claus with gifts. Some houses had huge Santas in front of the house.

"Sydney is a summer wonderland, from dazzling white sandy beaches to the sparkling blue harbour, from emerald forests in national parks to colourful birds such as rainbow lorikeets. Next to the Royal Botanic Gardens is the Domain, where Australia's largest free Christmas concert is held every year," is how a writer summed up Xmas in Sydney.

A Sydney Christmas is, in fact, a month of celebrations beginning on 24 November in the city centre with the Christmas tree lighting in Martin Place. Under the branches of the tree and a canopy of lights in Pitt Street Mall, choirs in the City heralded the season's joy and peace in the lead up to Christmas Day.

Now eveybody is waiting anxiously for the fireworks display at Darling Harbour on 31st midnight to mark the dawn of the New Year.