Jayanthi and Johann aim for new heights with the Seven Summits Challenge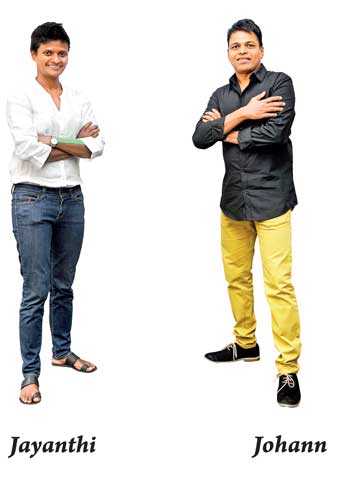 First they climbed Kilimanjaro, then they climbed Everest. Now they want to take on five more mountains, having set their sights on summiting the highest mountains in each of the seven continents as part of the Seven Summits Challenge. Come Thursday next week, they will head to the Argentinian Andes on challenge number three, to climb the 6,962 metre Mount Aconcagua, the tallest mountain in the world outside of the Himalayas. Here, they talk about what drives them to keep climbing and the team spirit that binds them
Q: Conquering Everest alone was a huge achievement. But you two want to reach so much higher in your mountain climbing mission. What made you set yourselves the Seven Summits Challenge?

Jayanthi: Because climbing is something I am deeply passionate about and taking on the Seven Summits Challenge is an opportunity (and an excellent excuse!) to keep climbing a mountain every two years. It is also a well-known challenge for mountaineers and an opportunity to use and test our skills in the process. Everest was not the first mountain we climbed and neither do we want it to be the last.

Johann: Climbing has always been a passion of mine. Climbing Everest was a dream come true. But the passion to keep climbing doesn't end, and that's what drives us to take on challenges such as this.

Q: With Mount Aconcagua, you have selected the more challenging technical route along the Polish Glacier. Why?

Jayanthi: The Polish Glacier (Direct Route) is a more challenging technical route because it involves ice-climbing along a glacier, using two ice-axes in our hands and crampons on our boots, and therefore requires technical skill to do this. This is more challenging compared to the more popular Normal Route to the summit. We selected this because it seemed much more exciting and adventurous! Having said that, I must also add that our chances to reach the summit are less along this route because the nature of this climbing is more challenging at that altitude and with notoriously strong winds as well. But at least we will know we tried. I also feel that it is only by challenging yourself that you are able to discover new aspects about yourself.

Johann: I find that it is always good to challenge ourselves. That's how we can grow from strength to strength in everything we do.

Q: How are you preparing for this challenge, which will see you take off next week?

Jayanthi: Training, training, training, training! And more training! We also have been using a high-altitude training mask which restricts the amount of oxygen you breathe in, making it more difficult to do the workout, but it helps us increase our lung capacity and better prepare us for the conditions we will face. Also a lot of preparation in terms of ensuring we have the required technical gear, selection of the route, selection of the Argentinian mountaineering company and guide. The preparation phase is critical as our goal is not only to climb up the mountain but to also come back down safely.

Johann: Ever since I got back from Everest in 2018, I've been consistently training myself and in the last six months I have just intensified the process to prepare myself for this challenge.

Q: In hindsight, how would you sum up the Mt. Everest and Mt. Kilimanjaro experiences and what would you say was the key lesson from each experience?

Jayanthi: While both experiences were different in many ways, they both taught me so much. Mt. Kilimanjaro underscored for me the importance of never compromising on safety and always ensuring that we have enough days to give our bodies time to acclimatise. Happily, it was also the second mountaineering expedition that Johann and I did together and it cemented our climbing partnership and plans for Everest! The two-month journey to the summit of Mount Everest was a life-changing experience for me. The biggest lesson I learnt was to believe in myself and to face my fears.

Johann: Kilimanjaro was a mountain that we summited as a part of the training process for Everest. Summiting Everest was far more challenging mentally than physically. Each mountain has its own challenges and you need to deal with each one of them differently. As I always say, every climb shouldn't be taken lightly.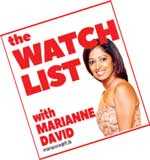 Q: What's the hardest part about all this?

Jayanthi: Waking up at 5 a.m. for training!

Johann: Balancing out the time between work, social life and training, and keeping your focus on your goal throughout this whole process.

Q: What gives you strength and keeps you going?

Jayanthi: Spending time in the mountains or rock-climbing gives me strength and keeps me going. There is something deeply moving about the peace and solitude I find there, which is why I feel I need to keep climbing. This is what always helps me to recharge my mental batteries. The quote by John Muir comes to mind: 'The mountains are calling and I must go'.

Johann: It is my spirituality and my belief in God.

Q: Mountaineering places a lot of emphasis on teamwork and trust. How would you describe each other and what each brings to the table – or the mountain, in this case?

Jayanthi: Yes, teamwork and trust plays a hugely important role in a climbing partnership. When I first did an expedition with Johann to Island Peak in 2012, after spending three weeks together, I knew we could be great climbing buddies. We seemed to share the same motivation for climbing – the sheer passion for this and not to achieve records or for fame. That seems to have found us, but it's never why we climb. His biggest strength is his positive can-do attitude. He also has a great sense of humour which is a great asset when we spend weeks away at a time on an expedition that can really push and challenge us!

Johann: It is important to find the right players in a team. Jayanthi and I seem to have found the perfect balance a team should have. Her experience in climbing and all research combined with my positivity and enthusiasm create a perfect team.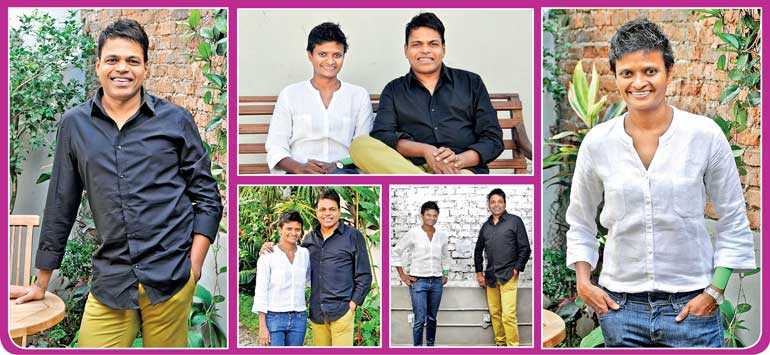 Pix by Ruwan Walpola
---
The Seven Summits Challenge checklist


1. Carstensz Pyramid, Australasia (16,024 feet)

2. Mount Vinson, Antarctica (16,067 feet)

3. Mount Elbrus, Europe (18,510 feet)

4. Kilimanjaro, Africa (19,341 feet) – 

5. Denali, North America (20,310 feet)

6. Aconcagua, South America (22,841 feet)

7. Mount Everest, Asia (29,029 feet) – 